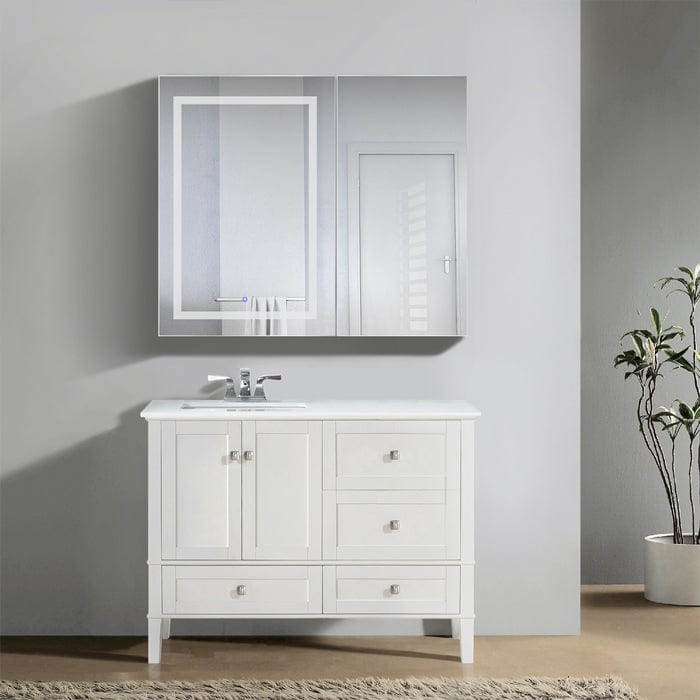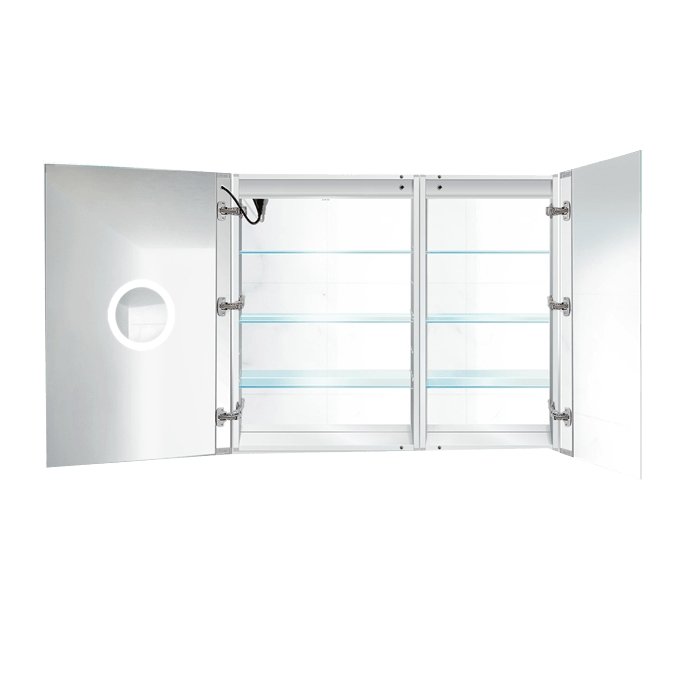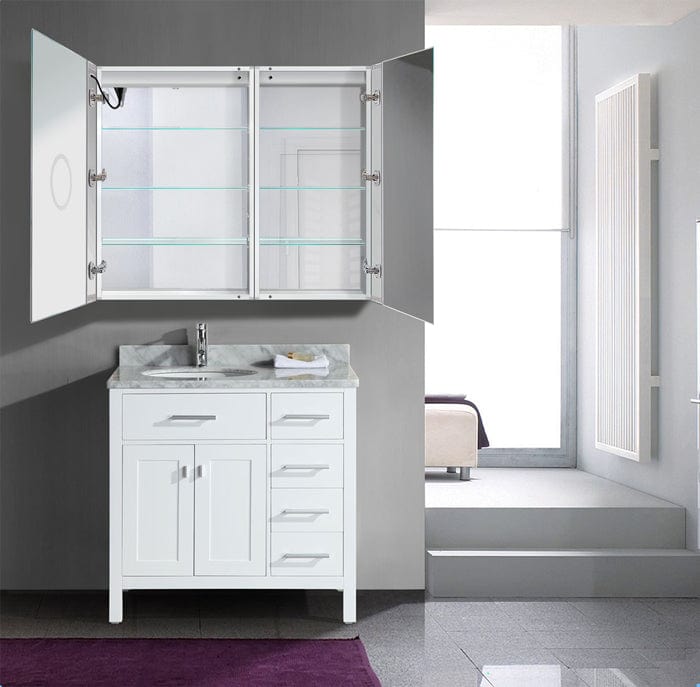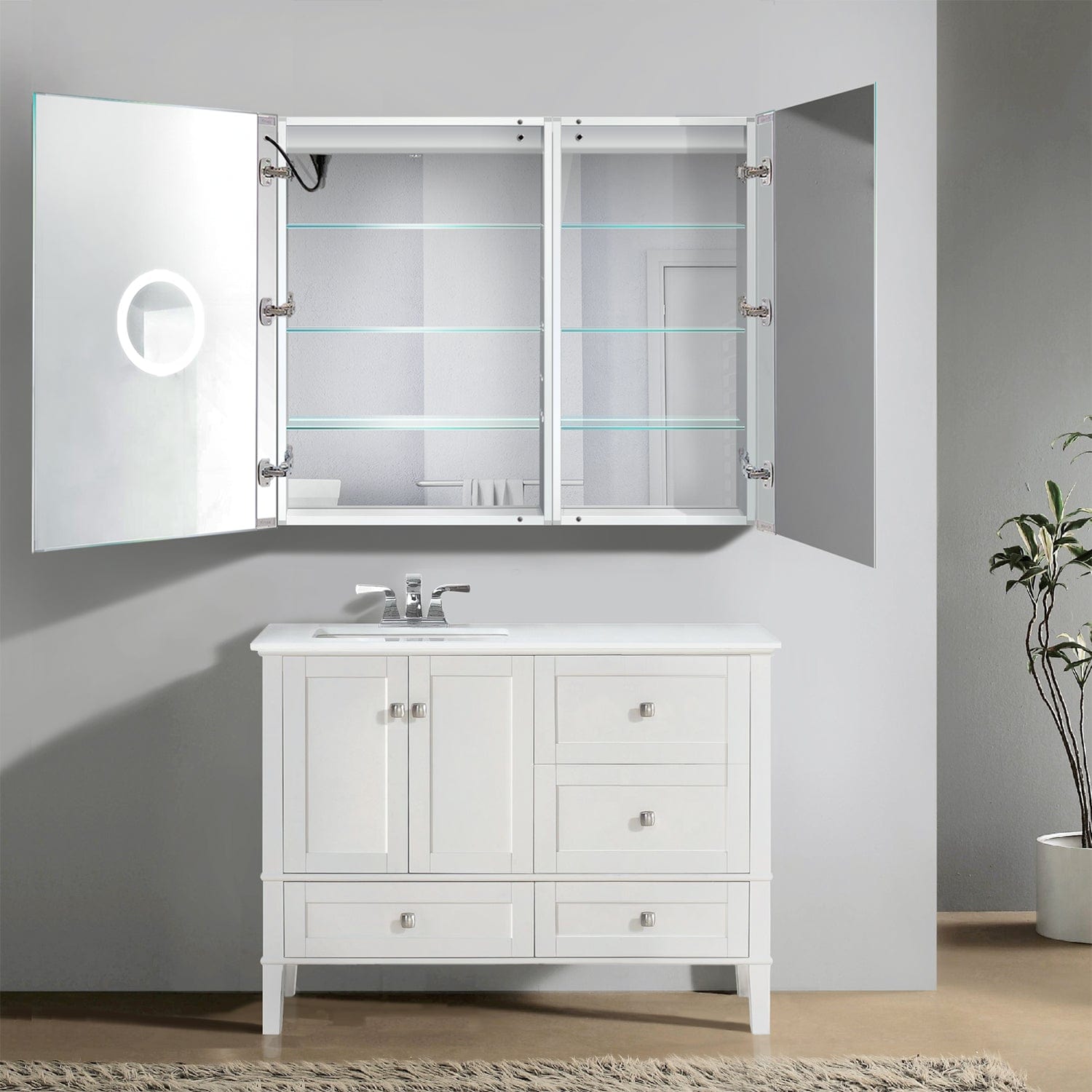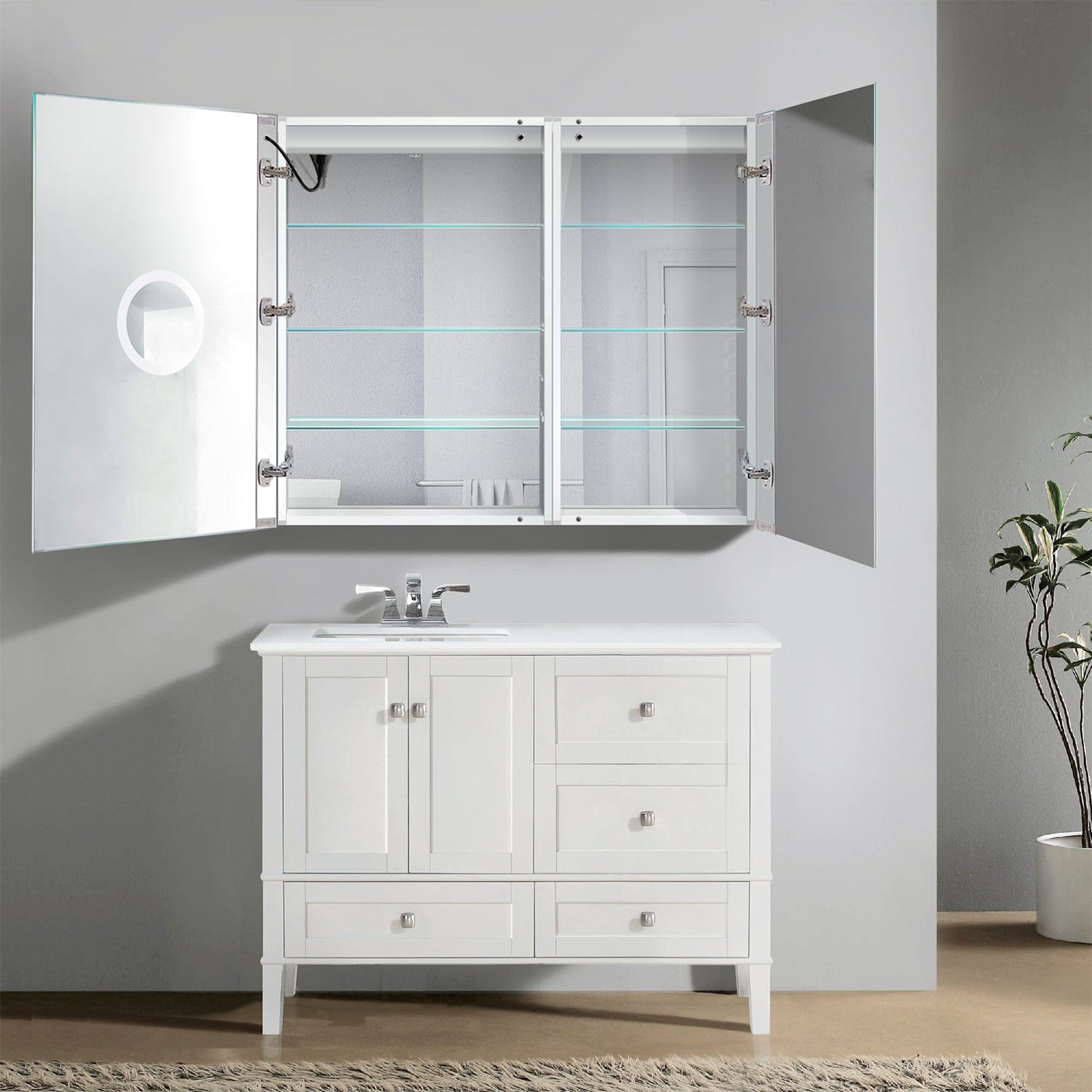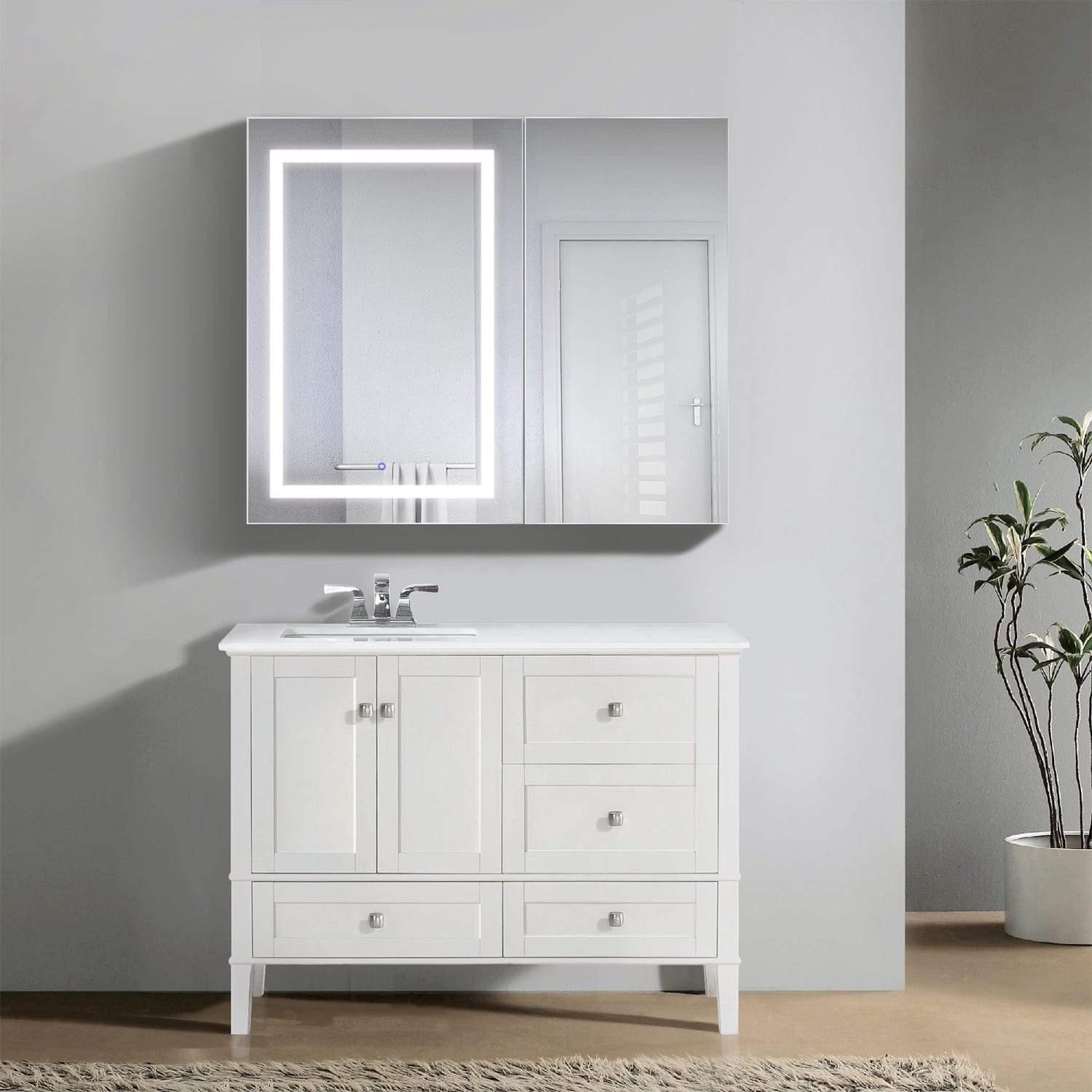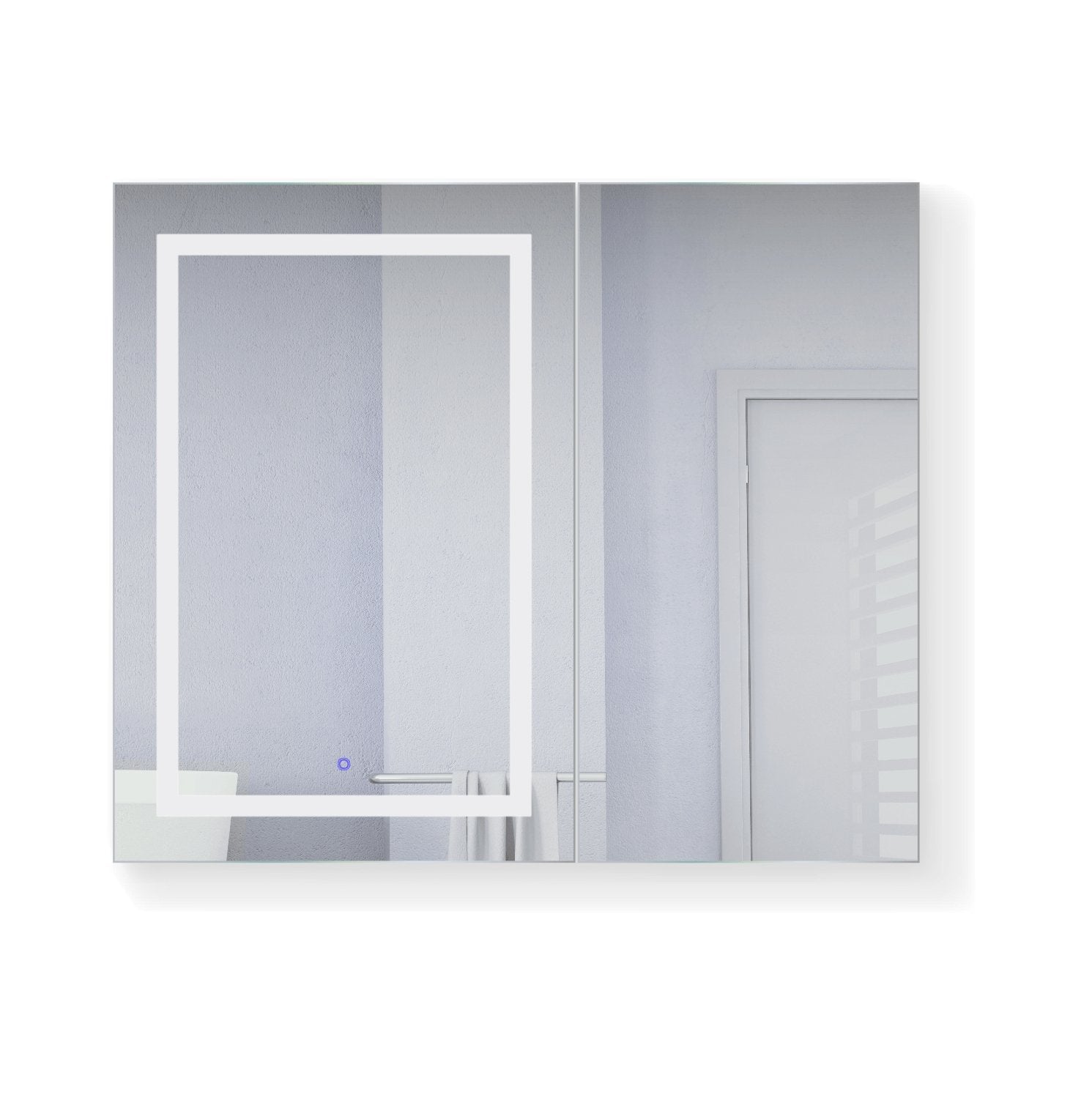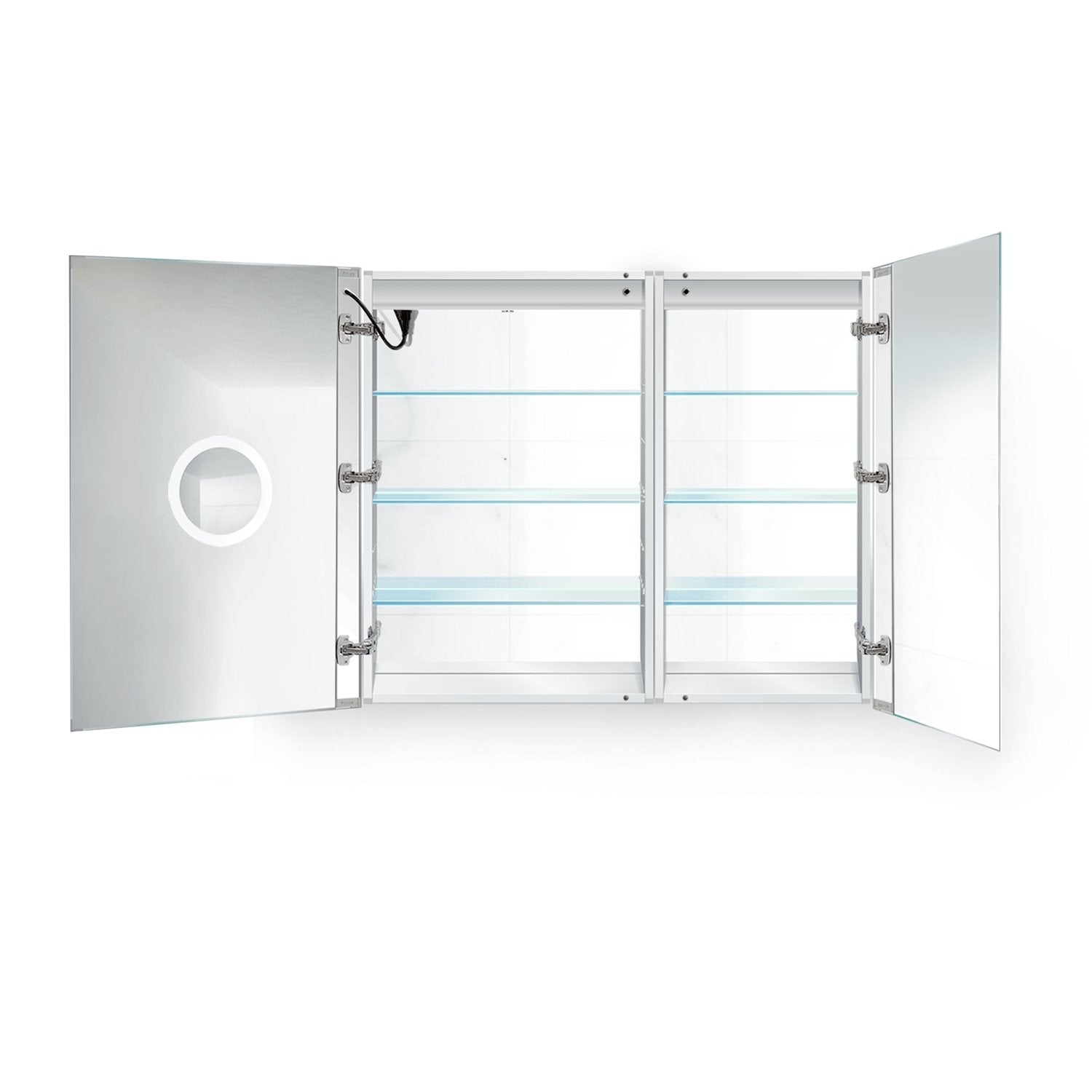 Svange 4236L 42" X 36" LED Bi-View Medicine Cabinet w/Dimmer & Defogger - Molaix
Our LED Medicine Cabinet is a symphony of design elements. We combined our most powerful lighting advancements to create a beautiful storage solution an expression of luxury and function for your bath. From a distance, the LED border produces a striking, modern glow. Up close, enjoy unparalleled light dispersion on the face and body. Effortless to use, a revolutionary touch icon is integrated into the mirror face for seamless on/off toggling and dimming with memory functionality Open the lighted section cabinet to reveal the full suite of amenities. In the mirrored door, a 3x magnified, LED-lit mirror is perfect for detailed makeup application. The mirrored interior is illuminated automatically for a luxurious touch. Our wide-angle hinges provide freedom of motion and panorama. The 2+2 smart outlet contains two traditional outlets and two USB interfaces to keep beauty tools, as well as a smartphone or tablet, close at hand. We ensure reliable optical clarity with active defogging technology. This LED Medicine Cabinet is limited only by your imagination.. Cabinet is made up of 1 x Lighted section '42x36" and 1 x None Lighted Section "18x36".
The Defogger: What Every Mirror Should Do
A safe, innovative heating-coil pad behind the Icon bathroom mirror keeps it free of condensation
The Icon bathroom mirror doesn't have to be wiped off, so you don't leave behind any streaks or swirls
The glass remains effortlessly clear and flawless
The Frontlit Vanity Mirror With Defogger, Means Your Hygiene And Dress Will Be Impeccable.
E-Z ON/OFF SENSOR DIMMER & LIGHT INFORMATION
Conveniently Placed On/Off Touch Dimmer
Allows Easy Control Of Light Levels To Get That Just Right Ambiance, Mood And Function
When you dim a light, you save up to 98 percent in energy
LED Light Color is 6000 Kelvins or Daylight,
Considered Best For Bathroom Use,
Excellent For Shaving & Makeup Application - As It Provides Great Contrast BetweenColors.Consider that make-up artists use cool light temperatures to ensure they are not creating an unnatural look for their clients. This, too, should be your aim.
| SMART TOUCH - Sensor Controls On/Off & Dimming | With Memory
| FULLY MIRRORED | Back of Mirror, and Inside Back Panel Fully Mirrored
| HIGHLY FUNCTIONAL DEFOGGER | Built In Electric and USB Outlet For your Convenience
| DURABLE | Rugged Aluminum casing is Strong, yet Lightweight| maybe Recessed or Surface Mounted
| CONVENIENT | Built in 3X Magnifying Lighted Mirror on the Back of Lighted Mirror Door
Installation Videos
Feature Videos
---