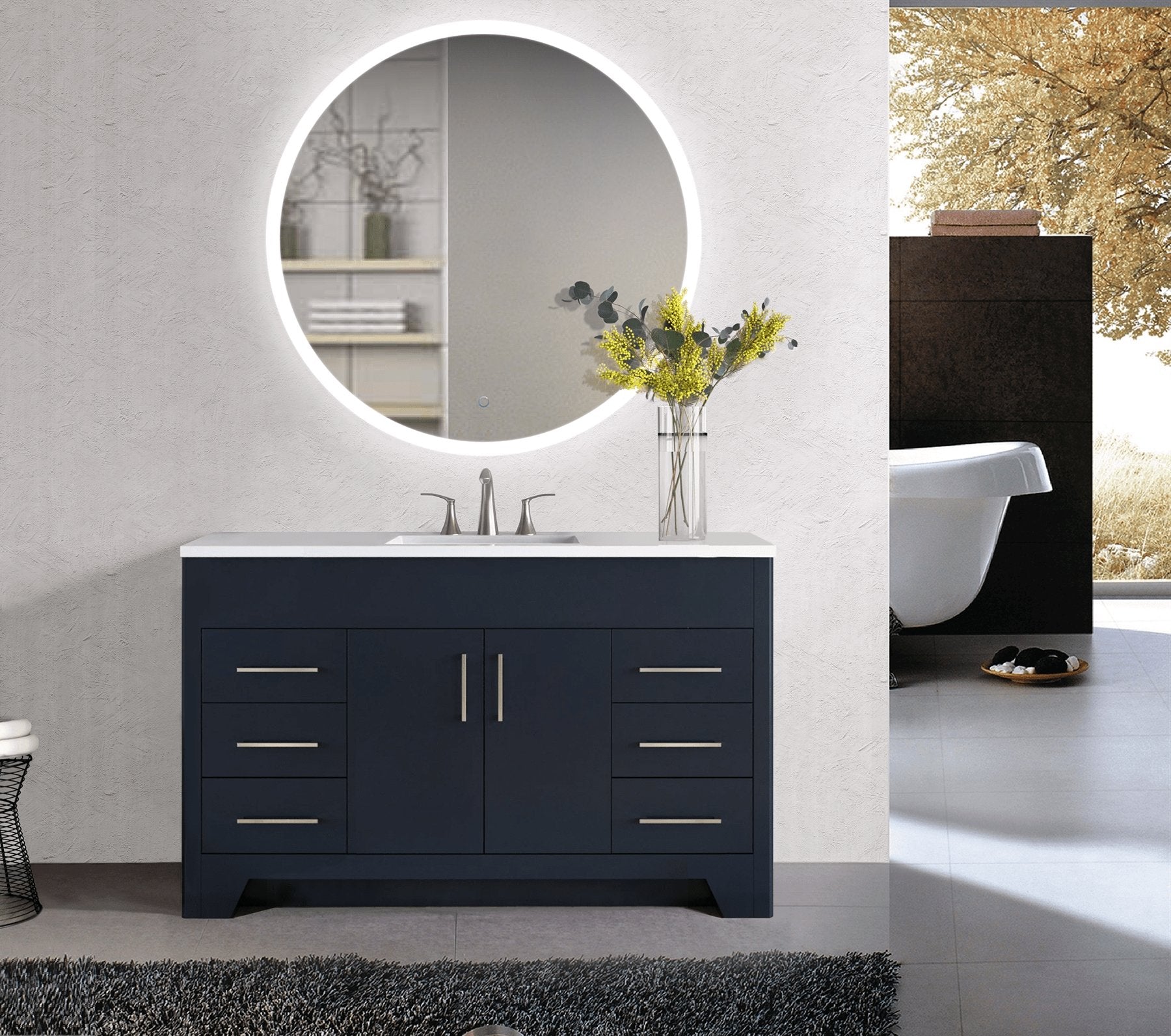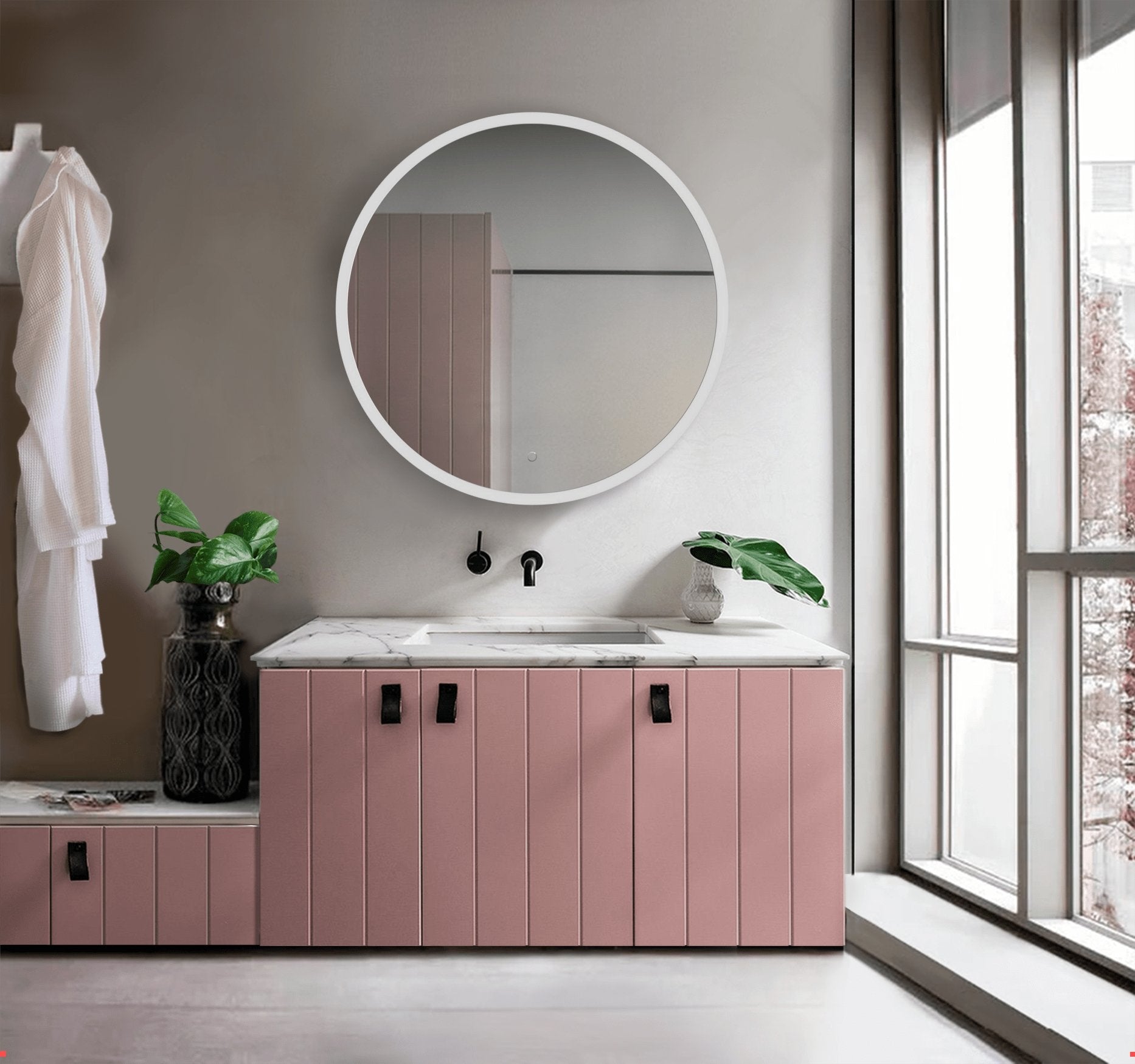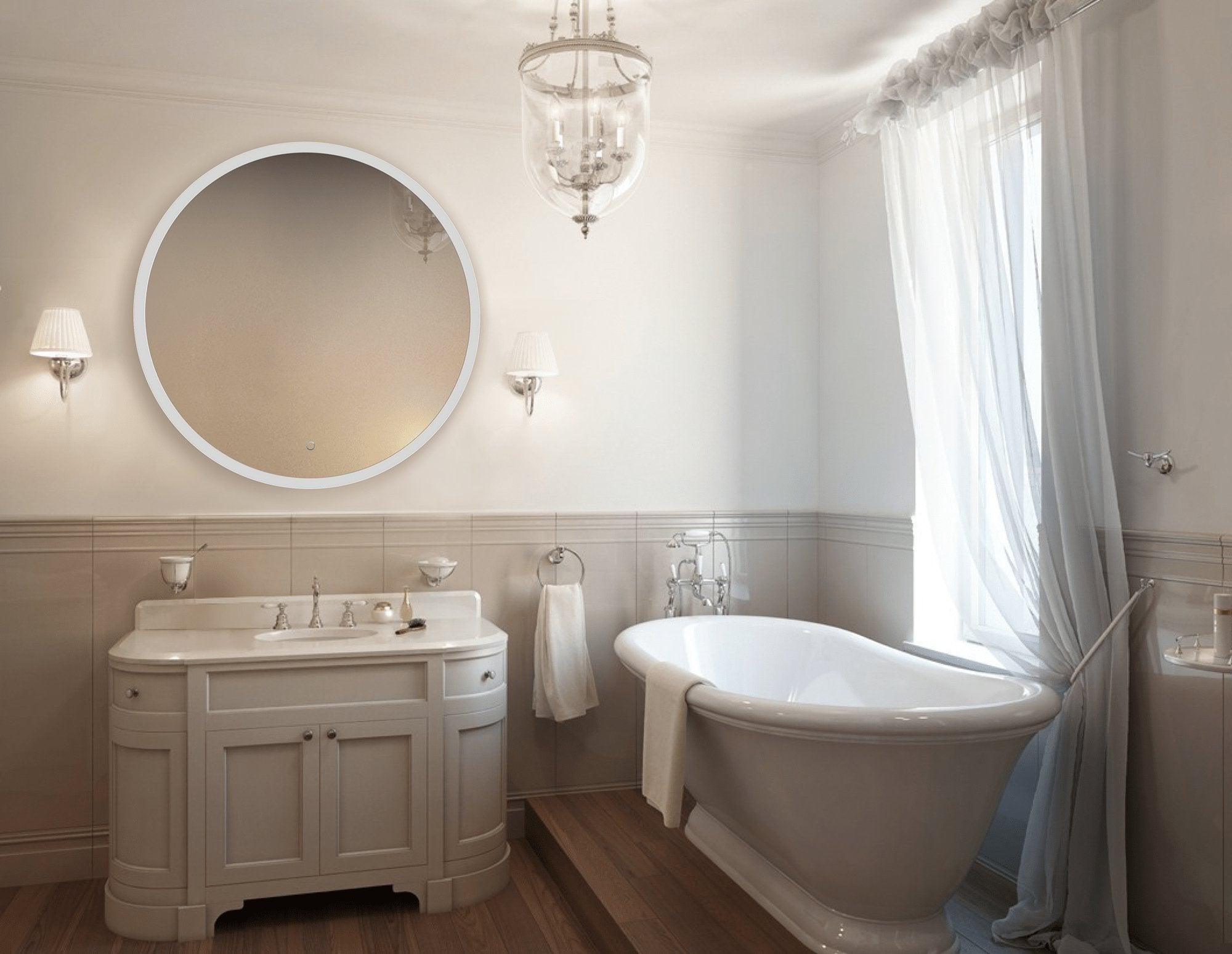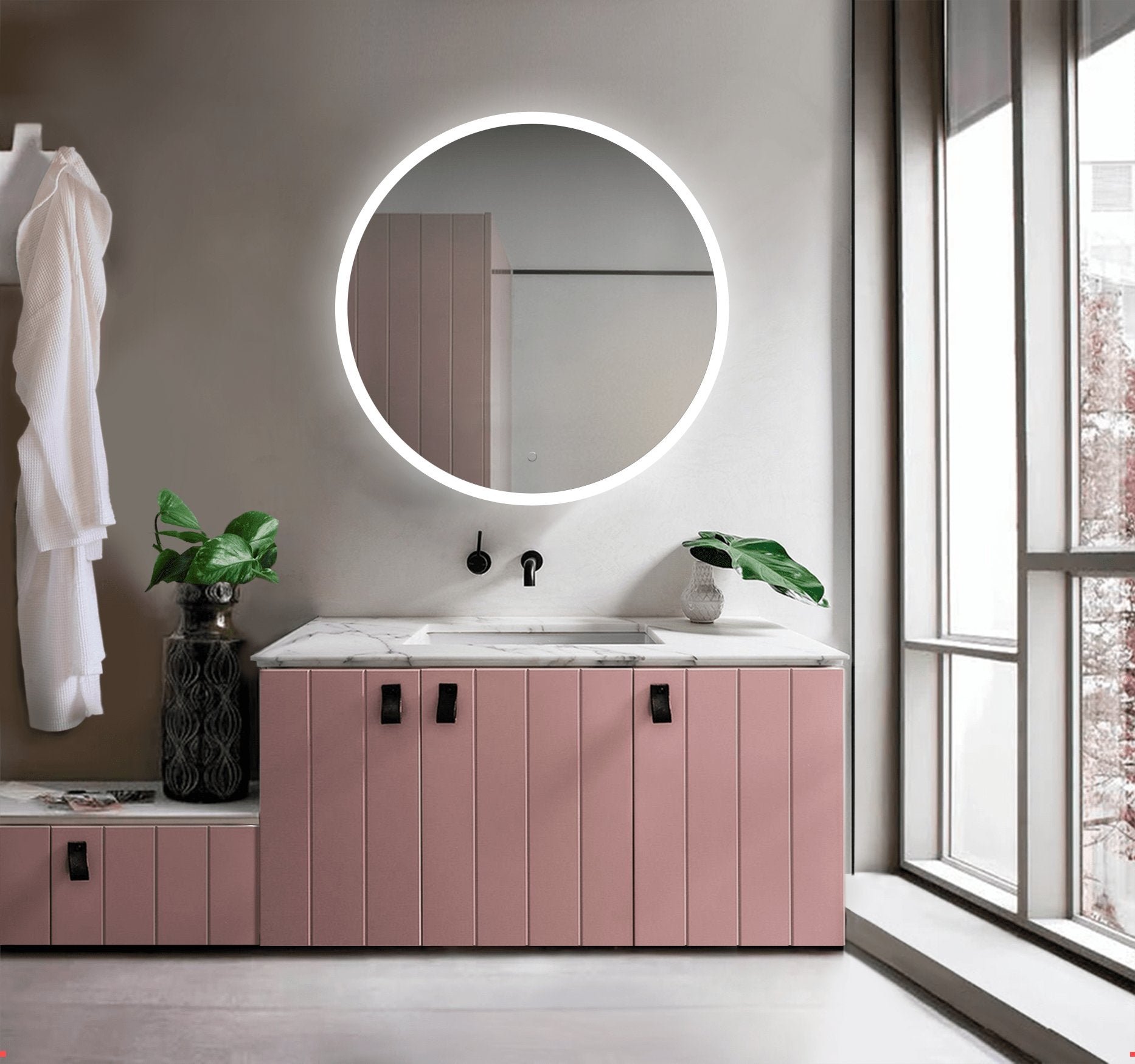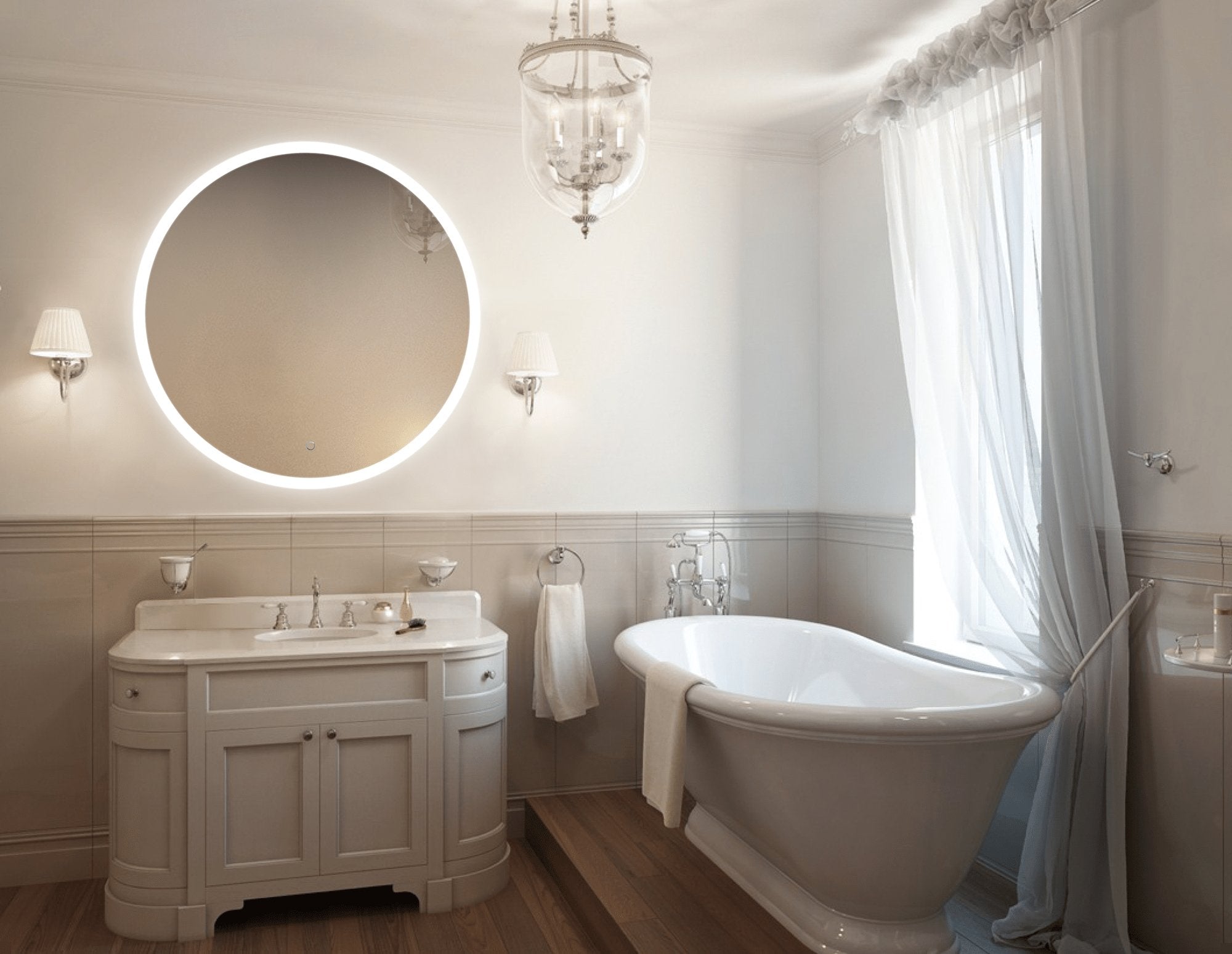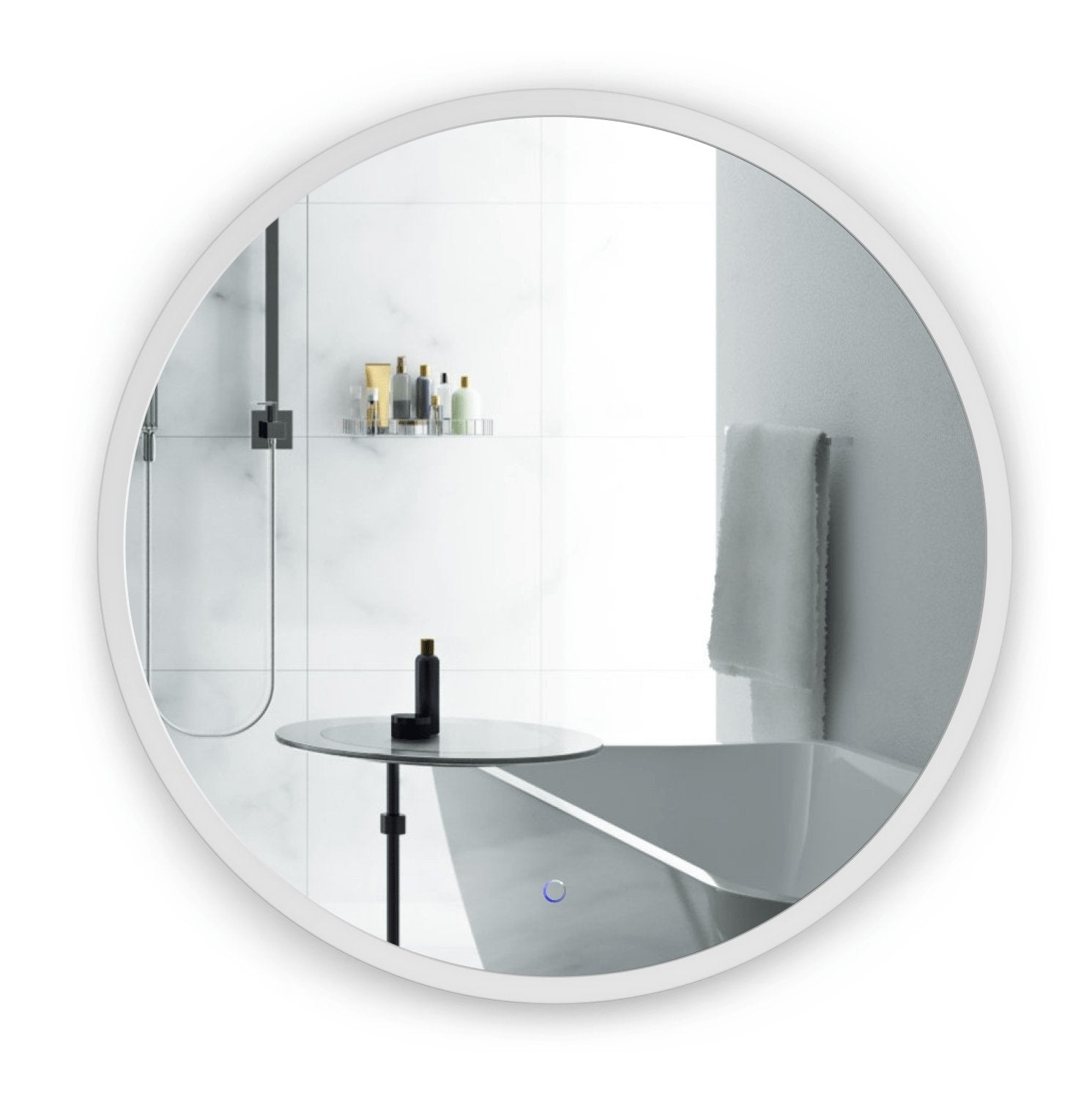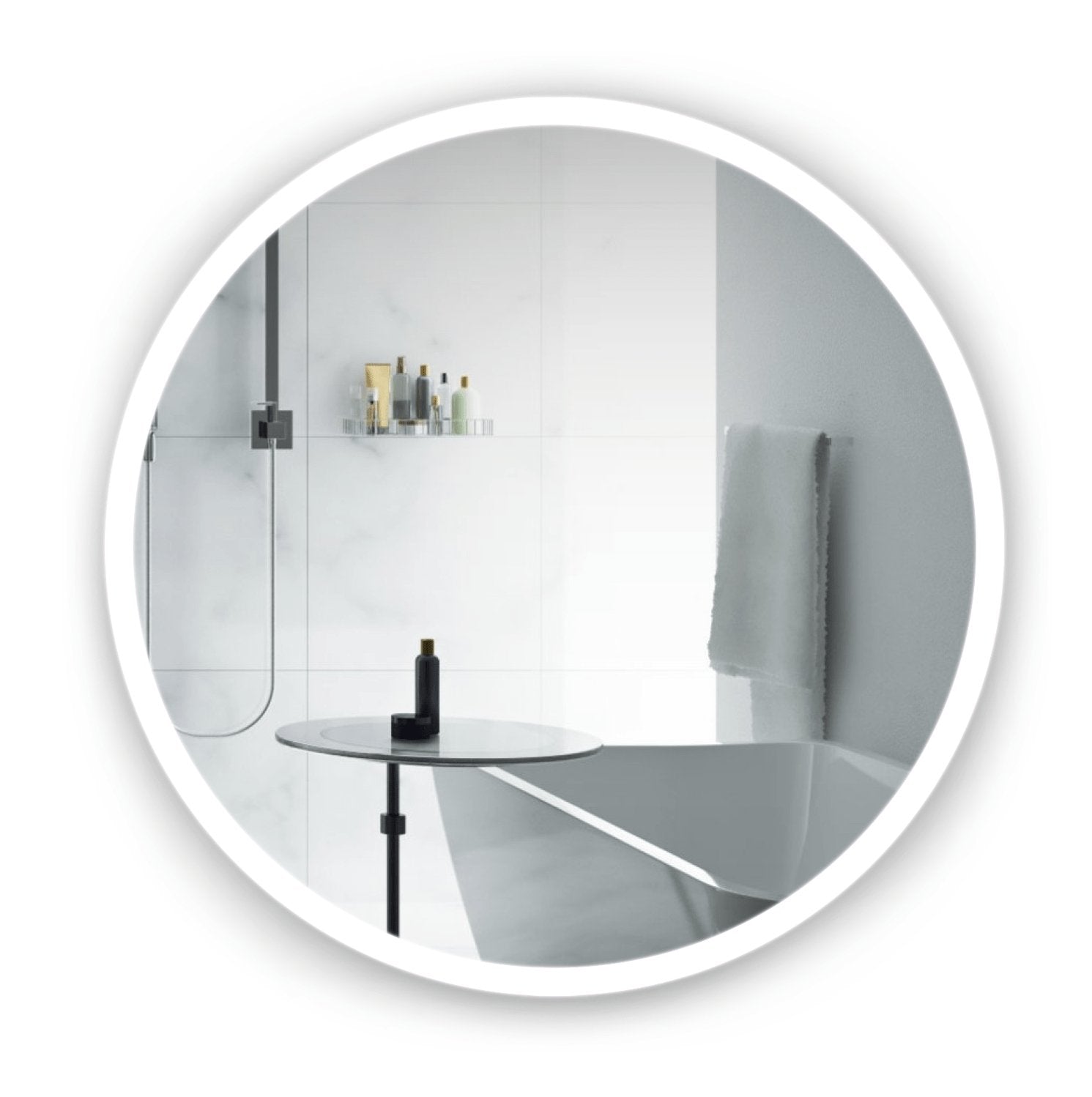 SOL 42" LED Mirror - Molaix
Sol Round Bathroom Mirror is Perfect for any Bathroom, with its Cheerful Ambiance and Crisp Reflective Glass. Its Classic Form is Ideal for Double or Single Vanities and Pedestal Sinks.
Fingertip Touch Eco-Friendly LED Lighting
The 2-inch LED strip around the bathroom lighted mirror provides a corona of illumination that spreads warmth throughout the room.
A gentle touch sensor lets you turn the Sol LED mirror on and off at the touch of a fingertip .
LED lighting means you'll be using less energy with the full-bath, en suite, and powder room mirror, plus LEDs will last far longer than traditional lighting.
The circular LED strip extends beyond its backing, giving the Sol bathroom lighted mirror its celestial effect.
A Gentle Halo for Your Bathroom
The frameless Sol bathroom mirror lives up to its namesake with its radiant glow of LED illumination.
The 42 inch diameter of the lighted mirror's reflective glass lends a delicate, refined touch to your bathroom, particularly as an accent to shelves and wall art.
The modest, lighted round mirror has a sturdy, concealed base that attaches to your wall with four mounting brackets.
The Sol LED mirror also offers two innovative designs. A DEFOGGER keeps the bathroom mirror free of after-shower moisture.
FOG FREE REFLECTION
You can step out of a hot shower and still see your reflection in the Sol lighted mirror.
An integrated pad defogs the Sol LED mirror with safe, gentle heating coils.
The mist-free bathroom lighted mirror lets you prep quickly if you're on the run.
The defogging pad for the Sol LED round mirror help keep the glass clean and free of streaks.
E-Z ON/OFF SENSOR DIMMER For Perfect Light
We Use Only Top Grade SILVER BACKED GLASS
DEFOGGER Keeps Mirror Clear And Free From Condensation |Now You Can See Your Reflection Clearly | FOG FREE!/li>
ENERGY SAVING LED LIGHTING | Provides 50,000 Hours of Warm and Inviting Ambiance
Installation Videos
Feature Videos
---