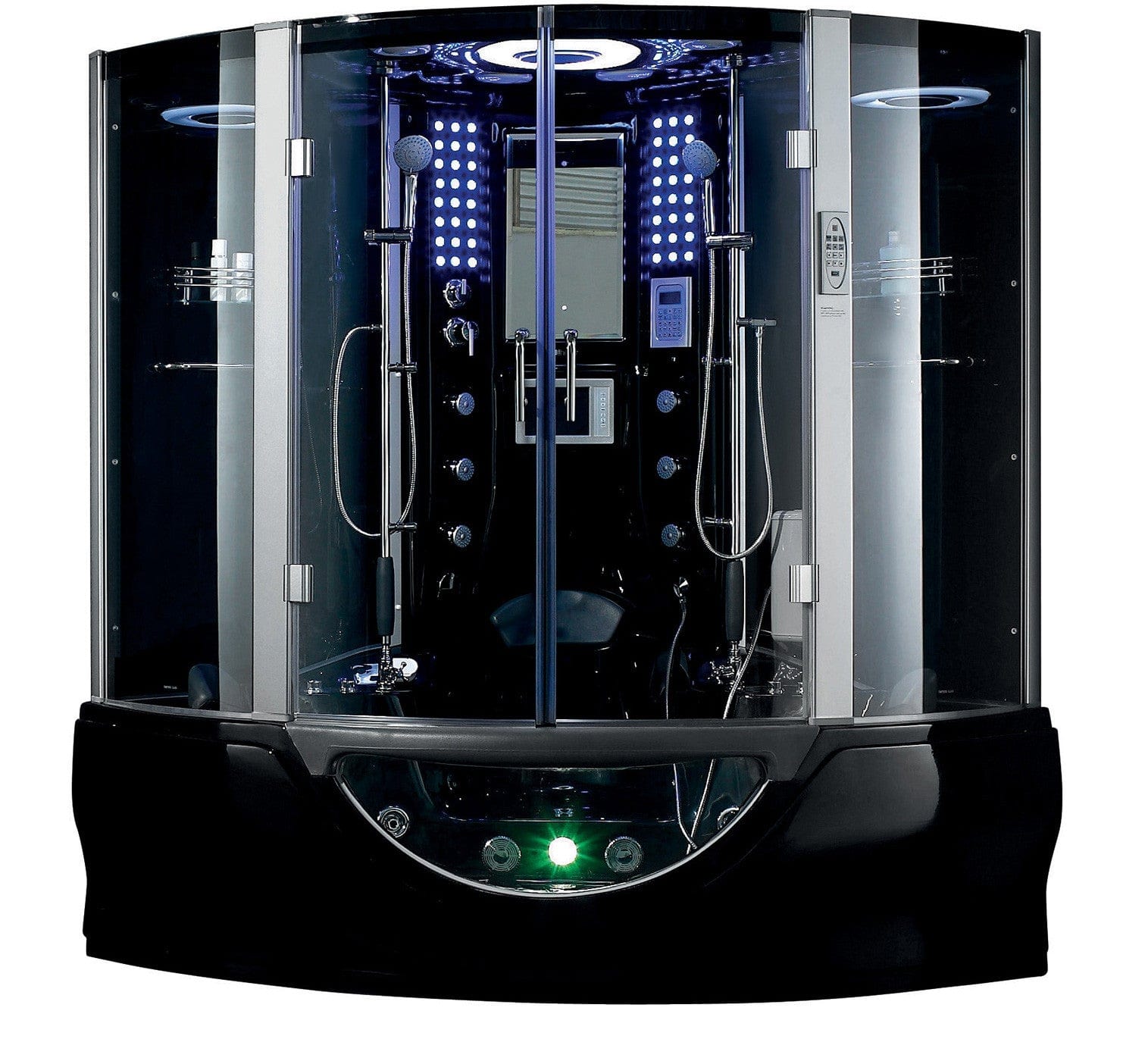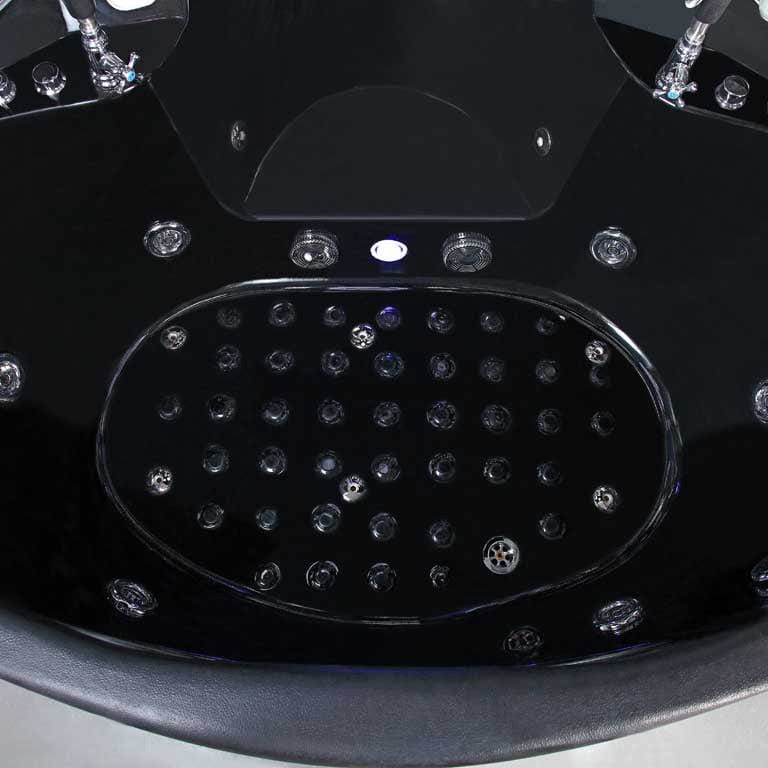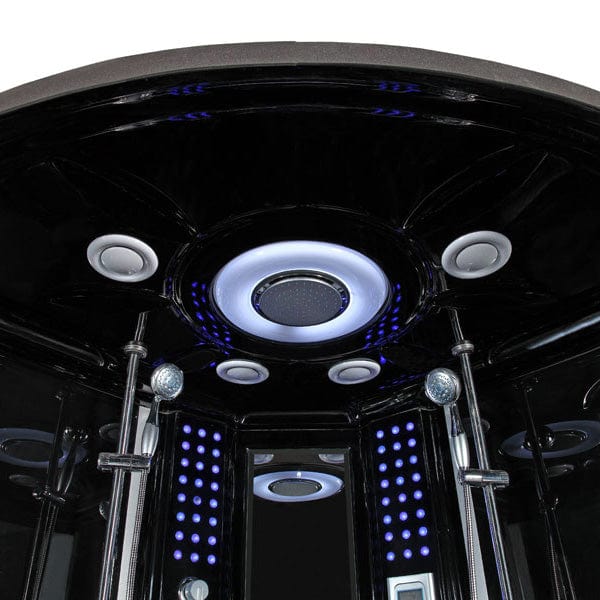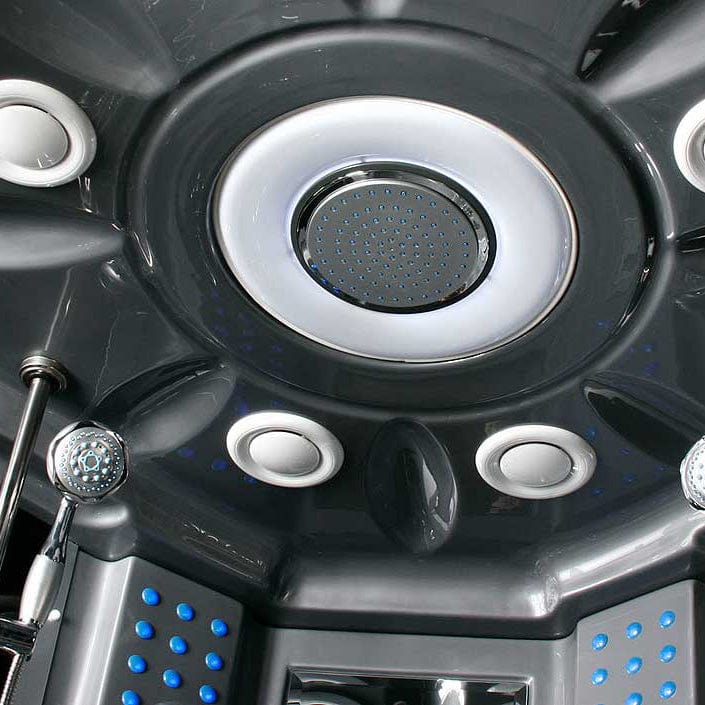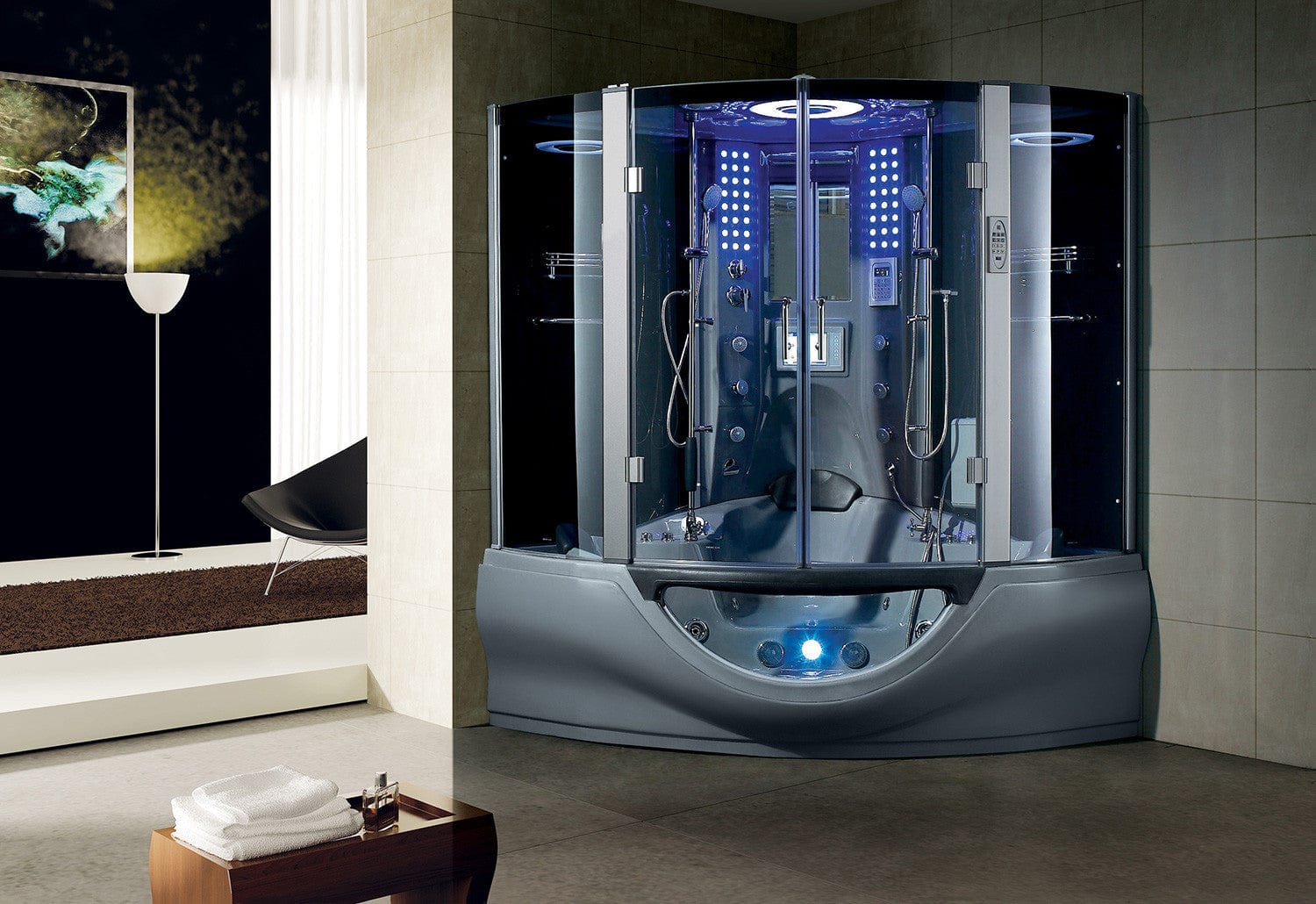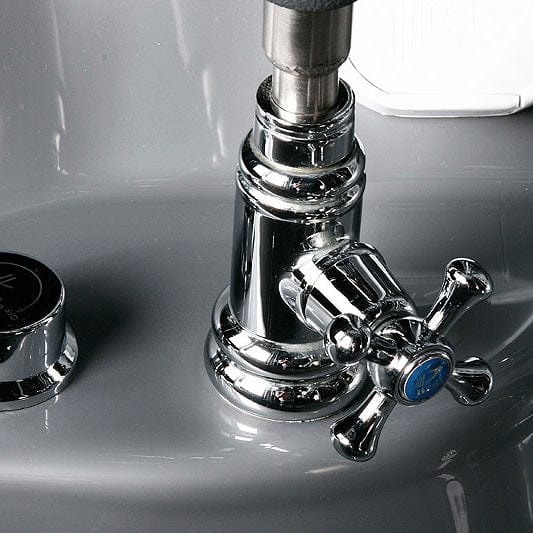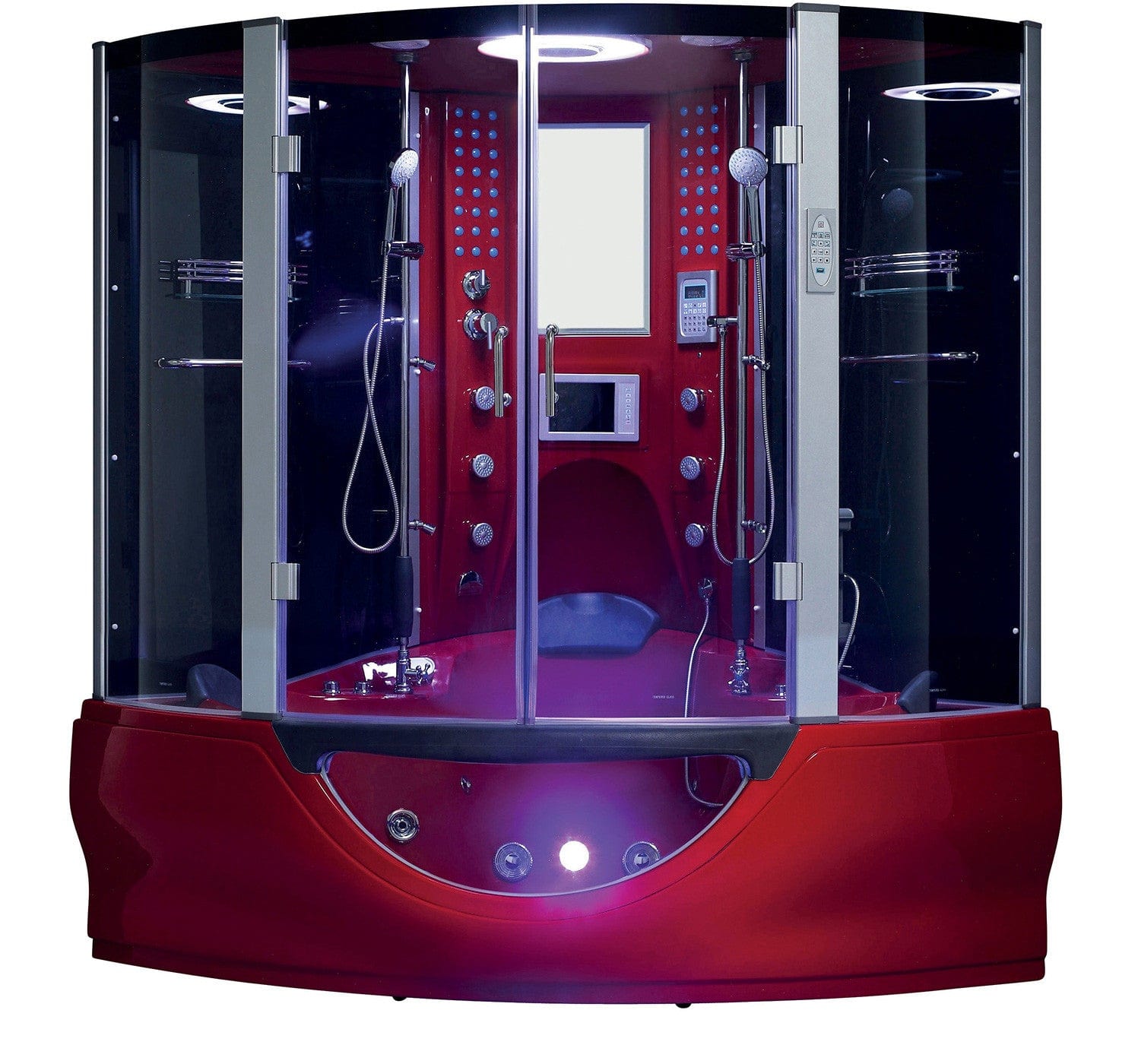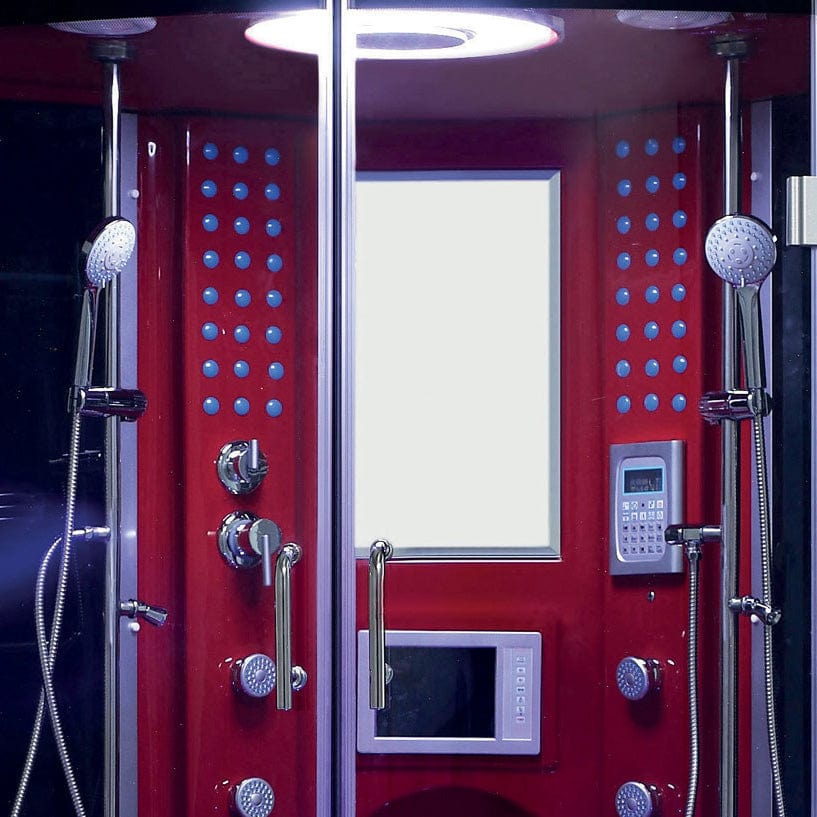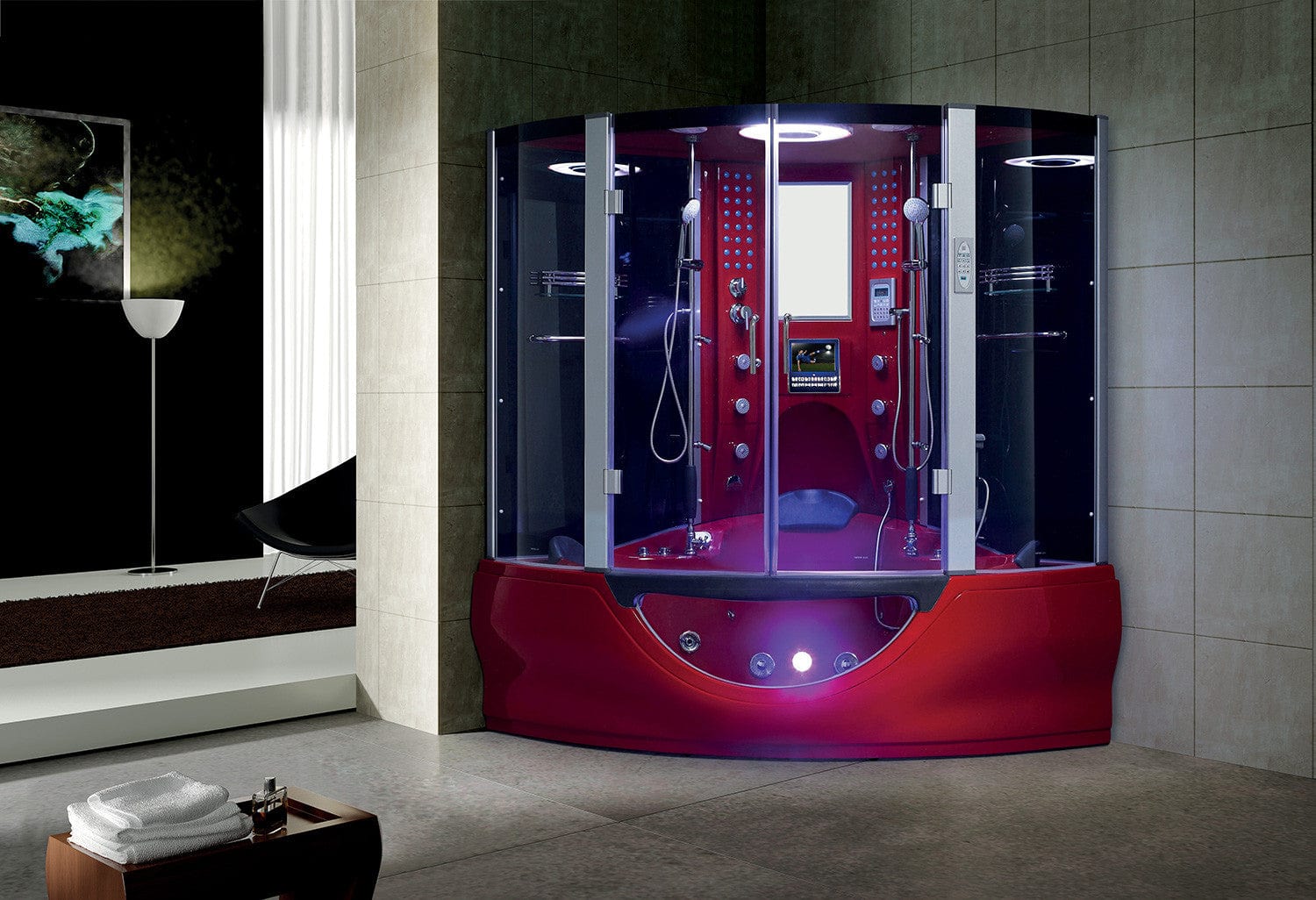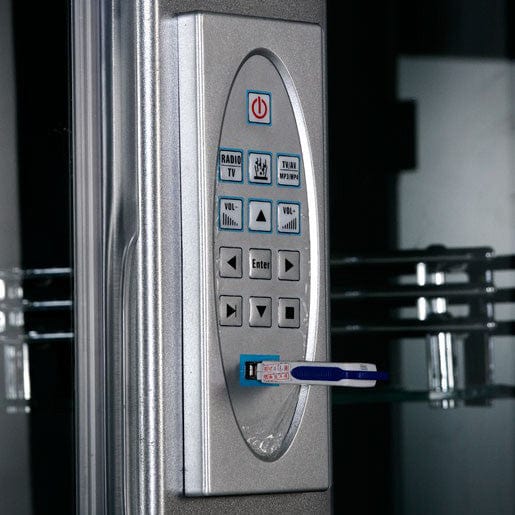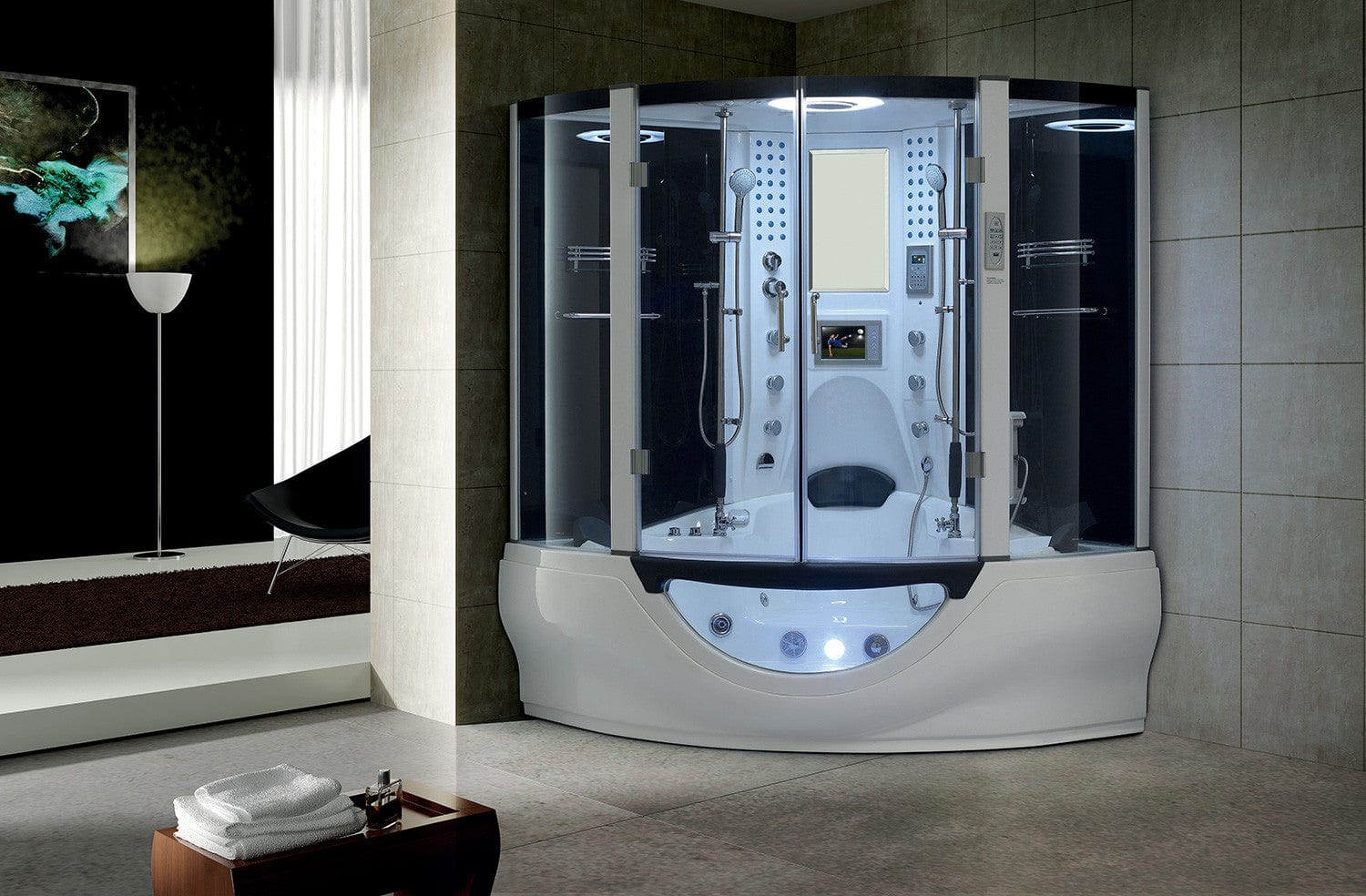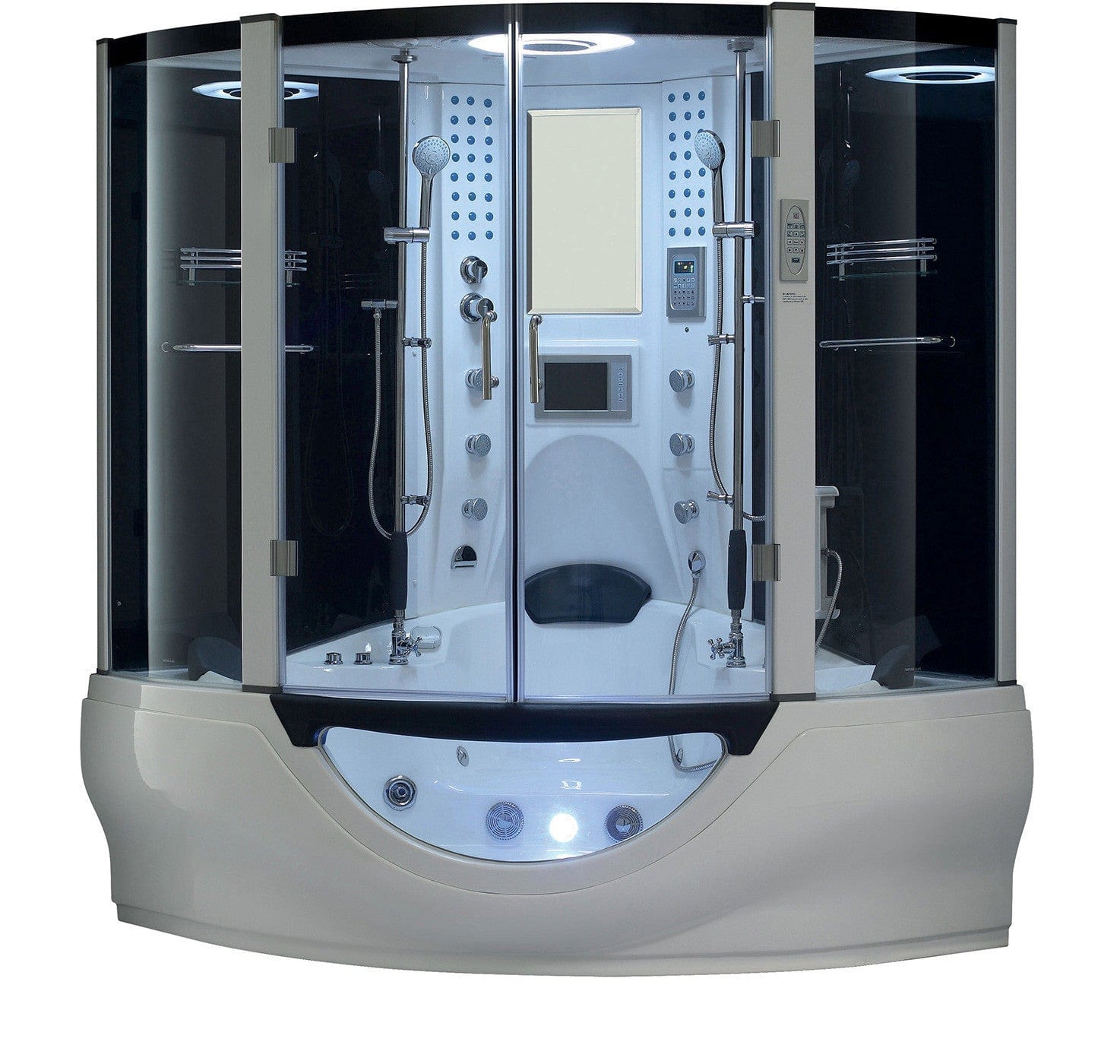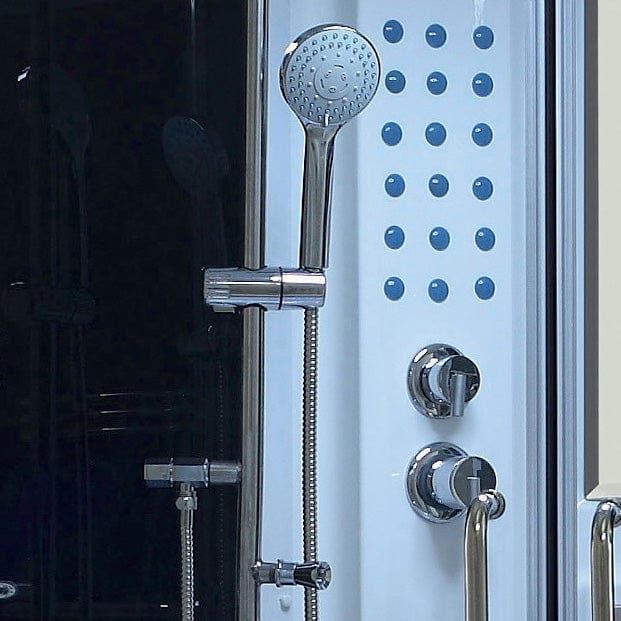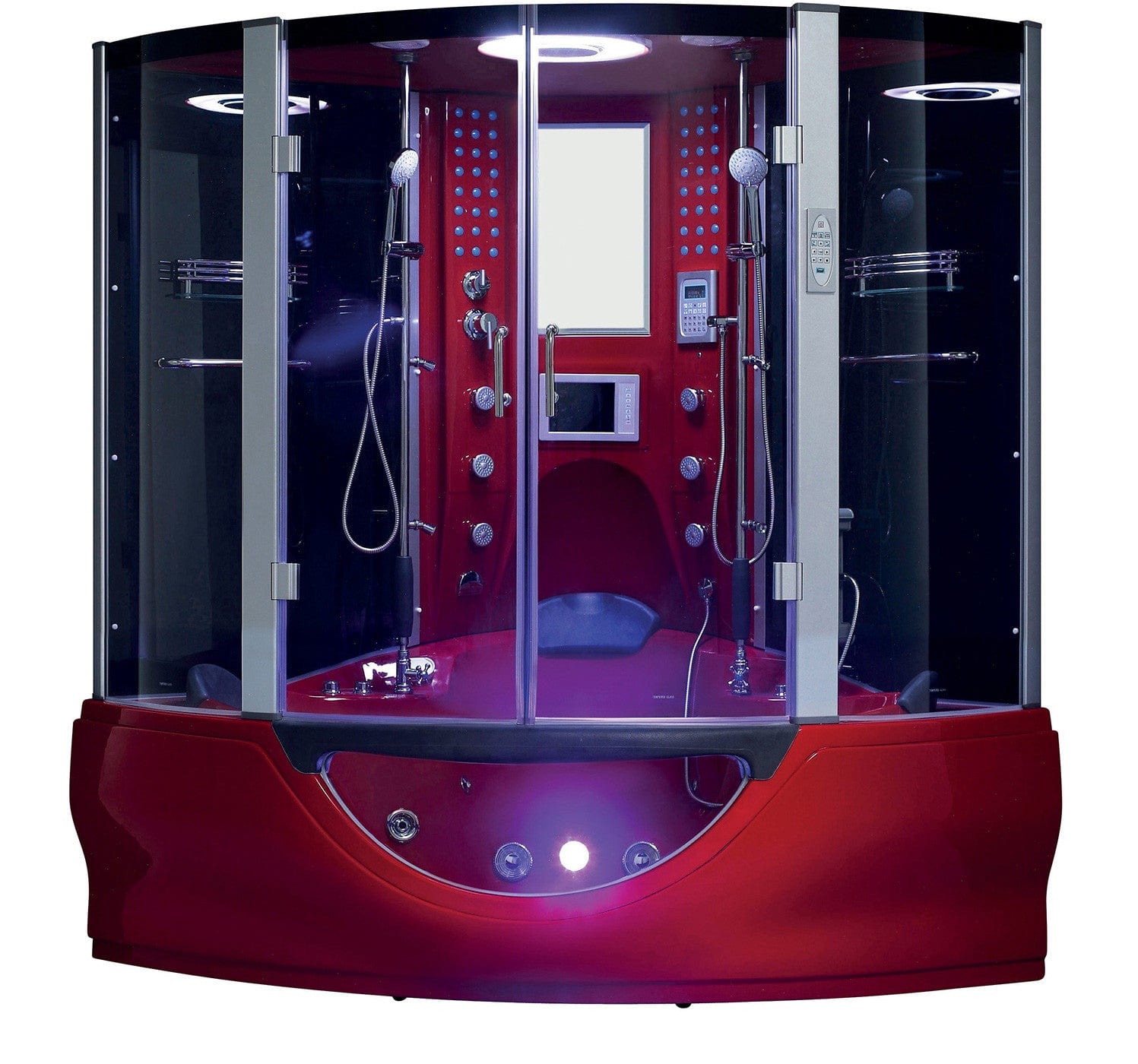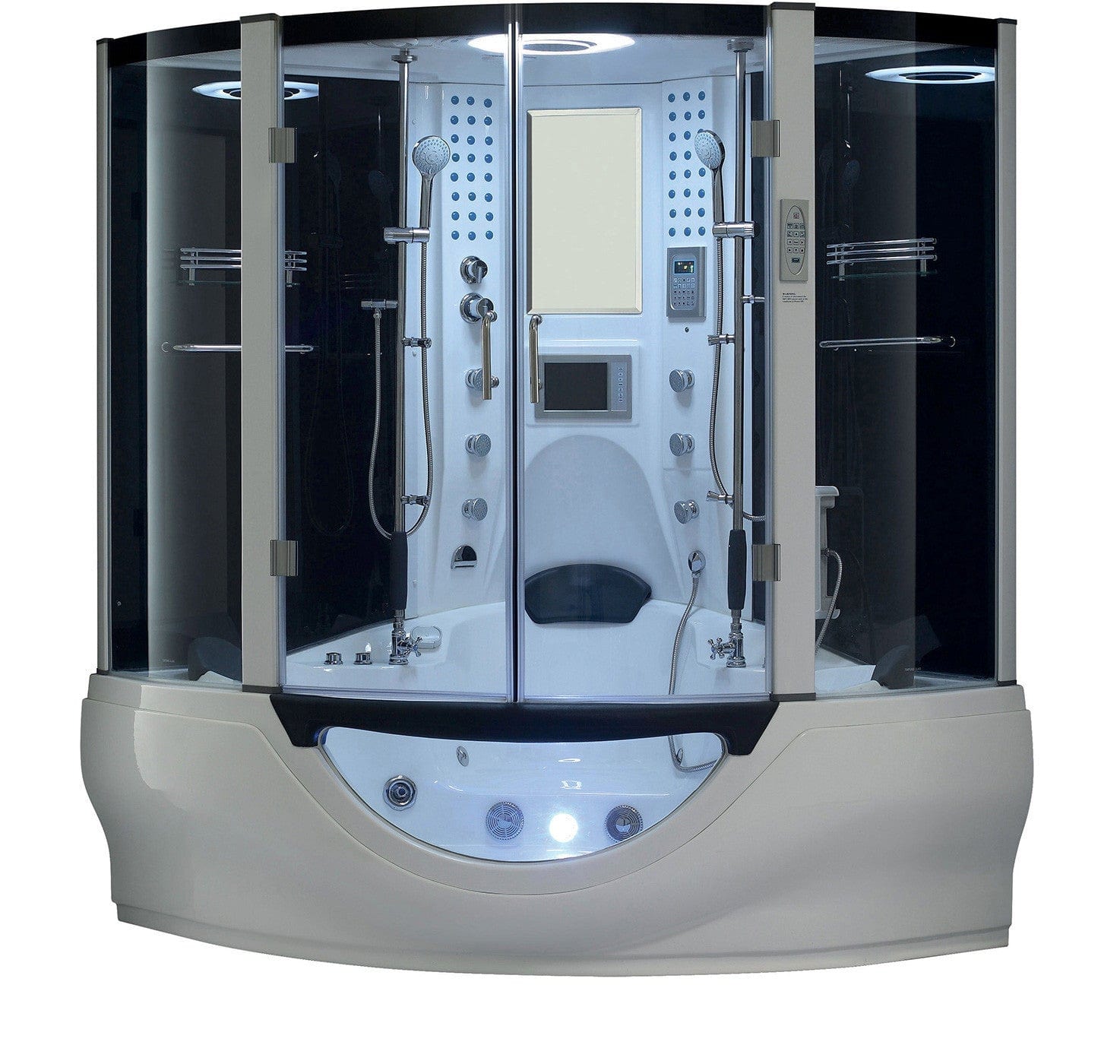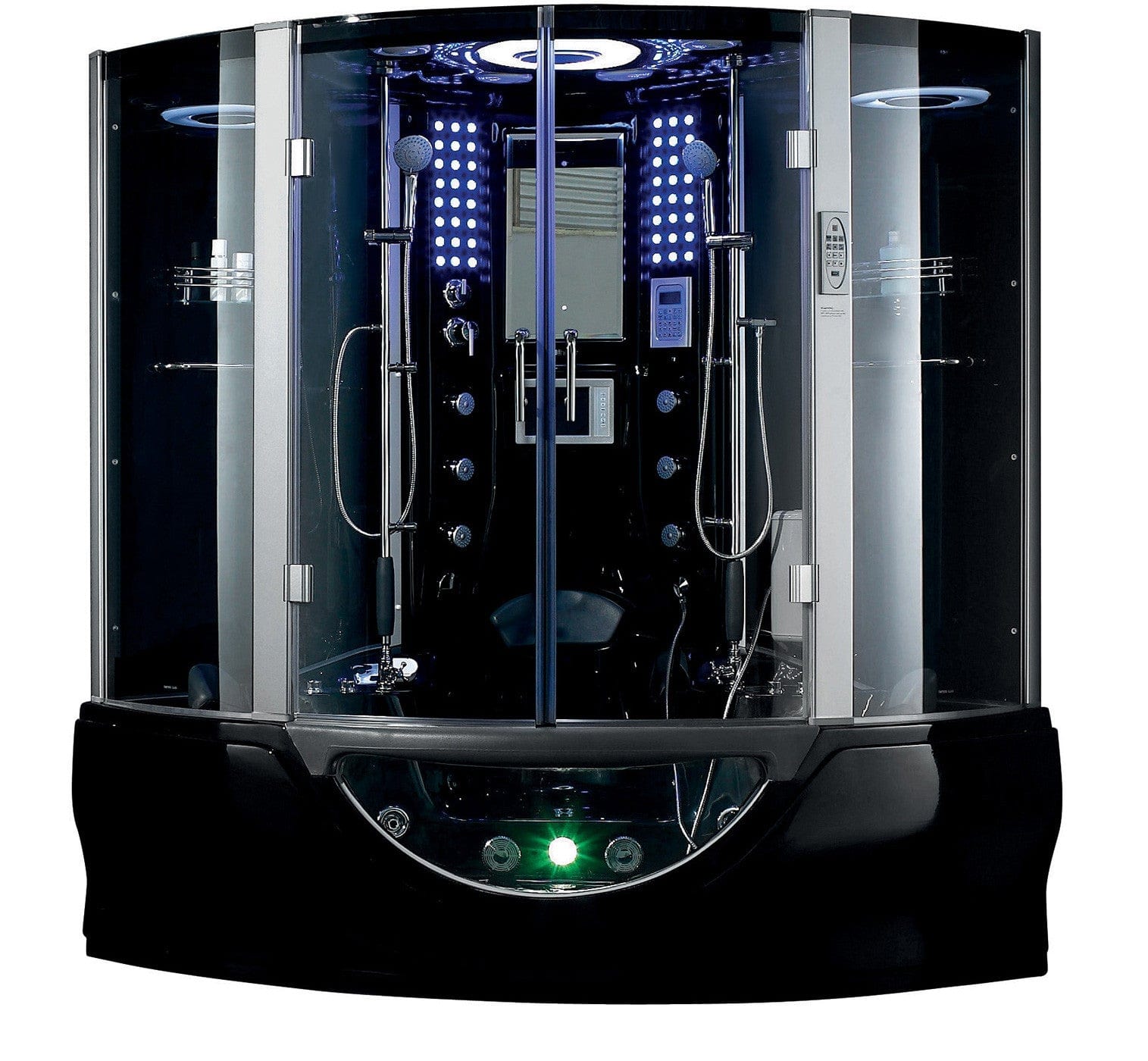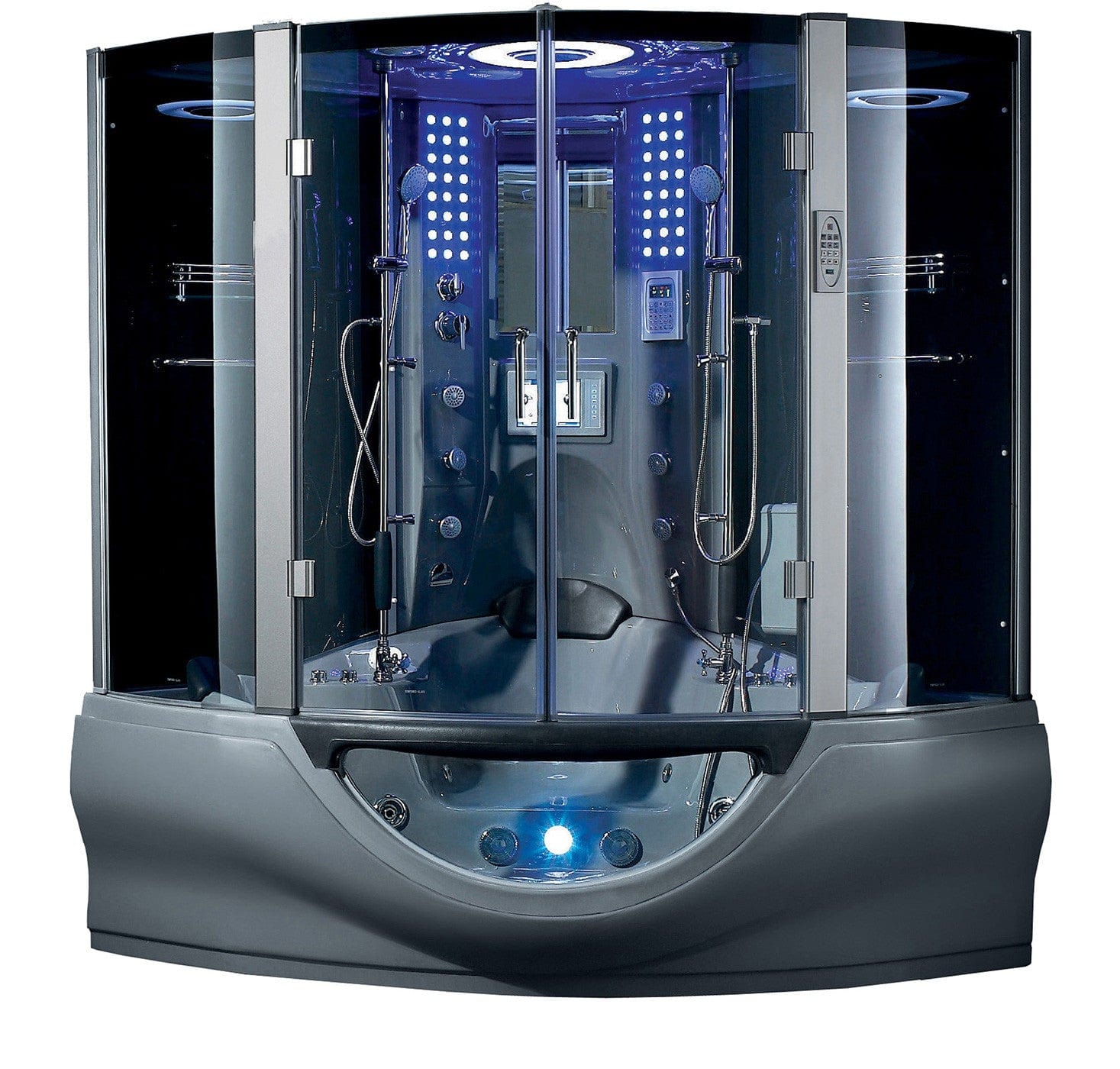 Mayabath Valencia Steam Shower

Description
Mayabath Valencia Steam Shower
The Mayabath Valencia Steam Shower is a luxurious and modern shower unit that offers an invigorating and relaxing spa-like experience in the comfort of your own home. This stylish and functional steam shower features a spacious and elegant design that can enhance the overall aesthetic of your bathroom.
The Valencia Steam Shower comes equipped with a range of advanced features that are designed to provide you with an exceptional bathing experience. The unit features a powerful steam generator that produces steam within minutes, creating a warm and soothing environment that can help relieve stress, relax muscles, and rejuvenate your body.
In addition to the steam generator, the Valencia Steam Shower includes a rainfall showerhead, handheld showerhead, and body jets, providing you with a variety of shower options to suit your needs. The shower unit also features a built-in radio, MP3 input, and Bluetooth connectivity, allowing you to enjoy your favorite music while you shower.
The Mayabath Valencia Steam Shower is made from high-quality materials that are both durable and easy to clean. The shower unit is easy to install and comes with detailed instructions and all the necessary hardware.
Overall, the Maya bath Valencia Steam Shower is a must-have for anyone looking for a luxurious and convenient shower experience. With its advanced features and stylish design, this steam shower is sure to transform your bathroom into a spa-like retreat.
Features
– 8.4″ inch LCD TV: Adds excitement, delivering live entertainment.
– Whirlpool Bathtub: 2 headrests and an arrangement of 16 jets are located for a powerful hydro massage.
– Whirlpool Heater: Keep your Whirlpool Bathtub Heated which keeps the water at a constant temperature.
– Acupressure Massage: There are 6 back massage jets and 4 body jets inside the Steam Shower Unit.
– Computerized LCD Control Display: Turns on/off the power, lights, fan, radio, etc.
– Aromatherapy: Simply place solid or liquid aromatherapy scents during use for wellness benefits.
– Ozone Sterilization System: Kills bacteria and viruses, allowing the next use to be germ-free.
– MP3 / CD Player Compatible: Play your favorite music while using the Valencia Steam Shower.
– Fog-Free Mirror: Stay fog free in the steamiest conditions.
– Fluorescent Mood Lighting: Two sets of lighting adding romance, and mood-lifting capabilities.
– Hands-Free Telephone: Accept incoming calls with an integrated Hands-Free Telephone.
– Steam Sauna: Quickly produces steam helping you increase blood circulation, detoxify, and feel relaxed.
– Underwater LED Lights: Two sets of lighting adding romance, and mood-lifting capabilities.
– Hand Grips: You can easily sit and stand inside the Steam Shower using the hand grips.
– Two Handheld Adjustable Shower heads: Couples can enjoy the Steam Shower together.
– Pedal Drain: Simply push down on the pedal drain with your foot popping up the drain to drain water.
– Waterfall Inlet: Offers a soothing sound of water falling gently for a relaxation effect.
– Emergency Alarm: With one push of a button, a loud alarm rings out for help.
– Rainfall Ceiling Shower: Surrounded with blue fluorescent lighting giving a tropical rainfall experience.
– Water-Resistant Remote Control: Operates features of the unit.
– FM Radio and Audio Frequency Input: You can tune into your favorite FM stations.
– Surround Sound Speakers: Integrated with the Telephone, MP3/Radio, and TV.
– Ventilation Fan: Keeps heat and air density at a desirable level inside the Steam Shower.
– Automatic Safety shutoff: During overheats, the unit will automatically turn off to protect the user.
– Storage Shelves: Designed with spacious storage shelves available for shampoo, soap, etc.
Specifications
Dimensions 64 × 64 × 88 in
Product Material 100% Acrylic with Fiberglass Reinforcement, Stainless Steel Framing and Fixtures, Tempered Glass Panels
Person Count 2 Person
Bathtub Heater Included
Number of Jets 26
Tub Capacity 55 to 95 Gallons
Water Depth 16"
Mounting Type Free Standing (On Floor)
Hardware Kit Included
Unit Shape Corner
Door Type Hinged doors
Drain 1.5" Flexible Hose Drain
Water Supply Connection .5" Hot/Cold Flexible Hose
Steamer Wattage 4000W
Electrical Requirements 2 Dedicated 220V Lines, 30A, 15A
---