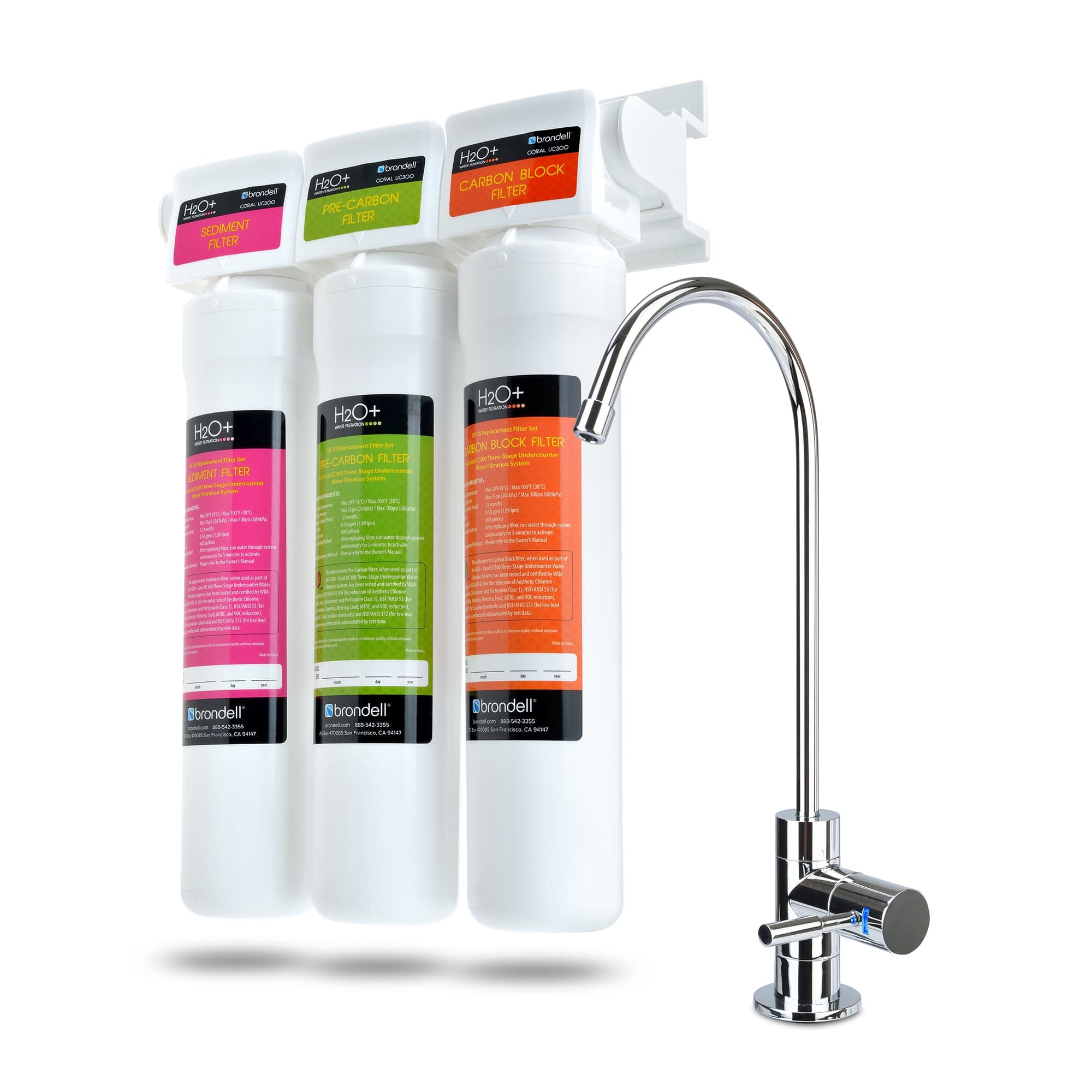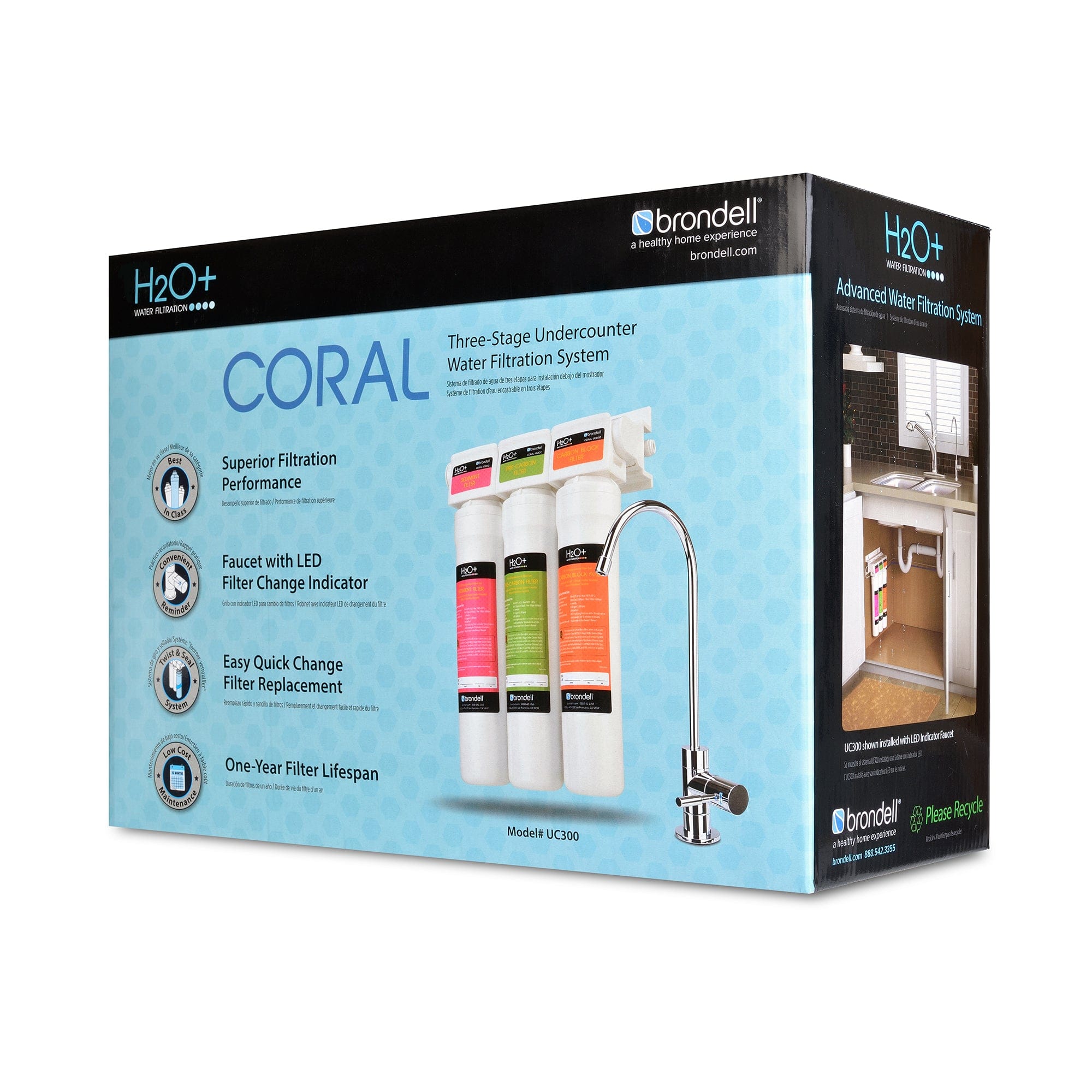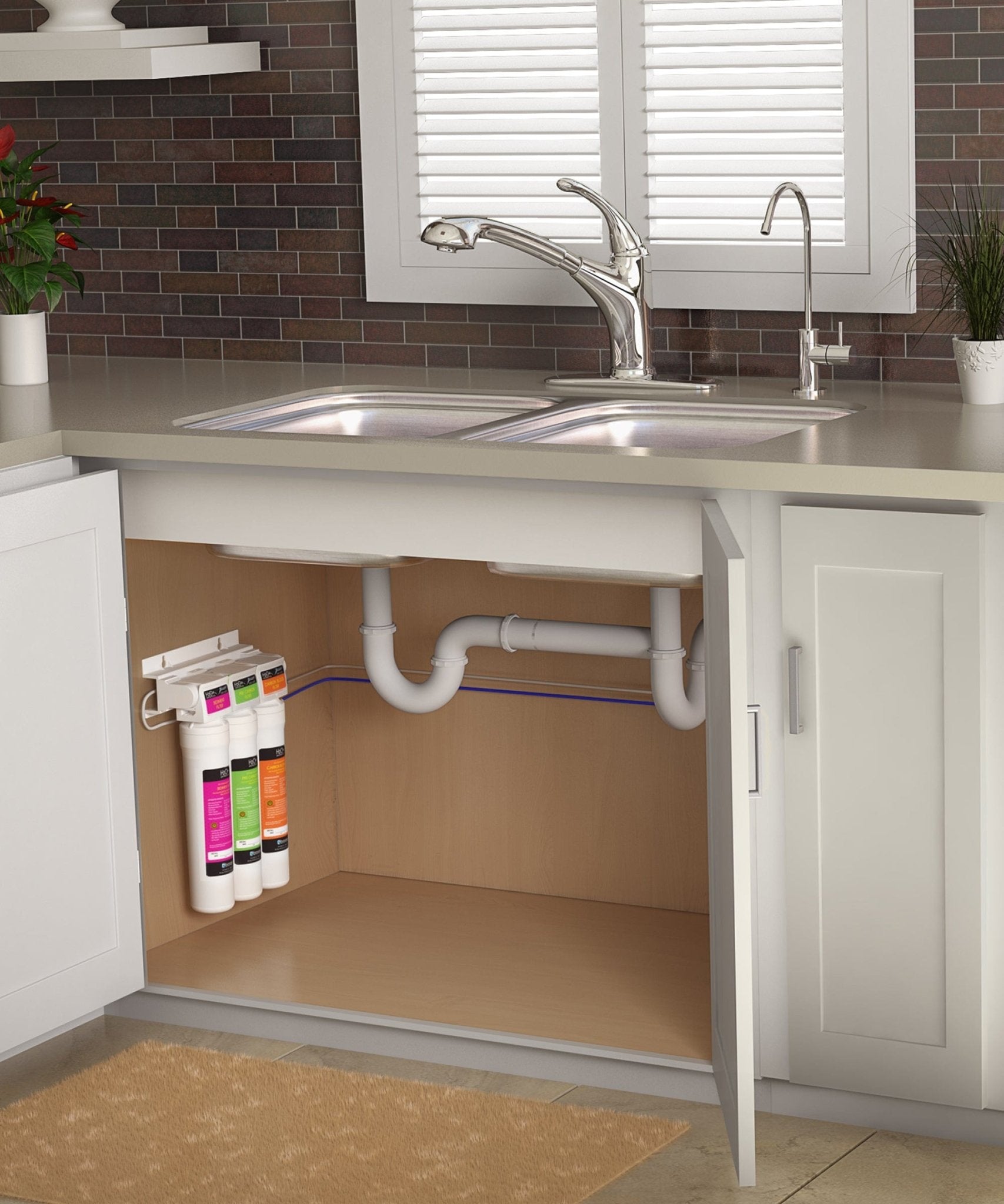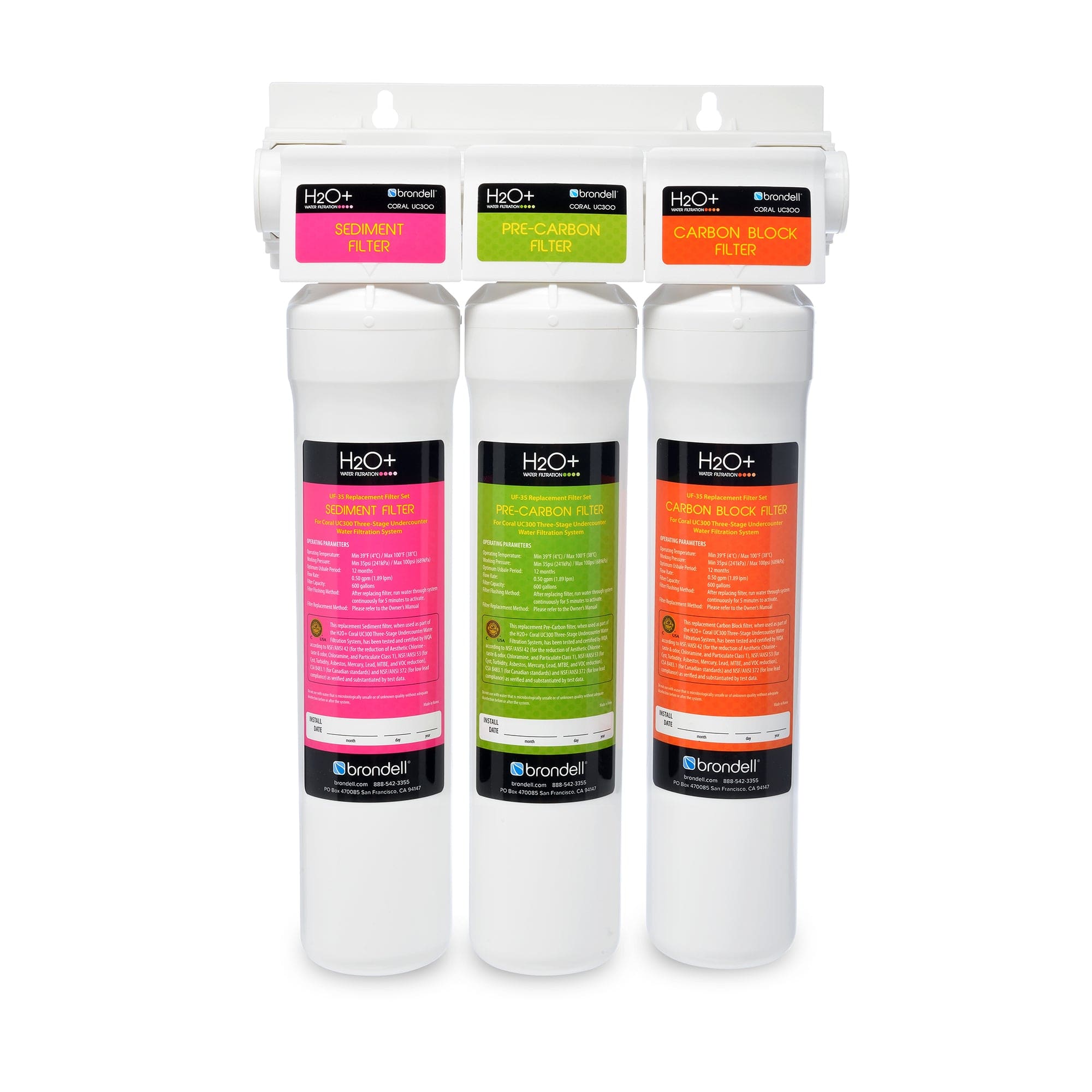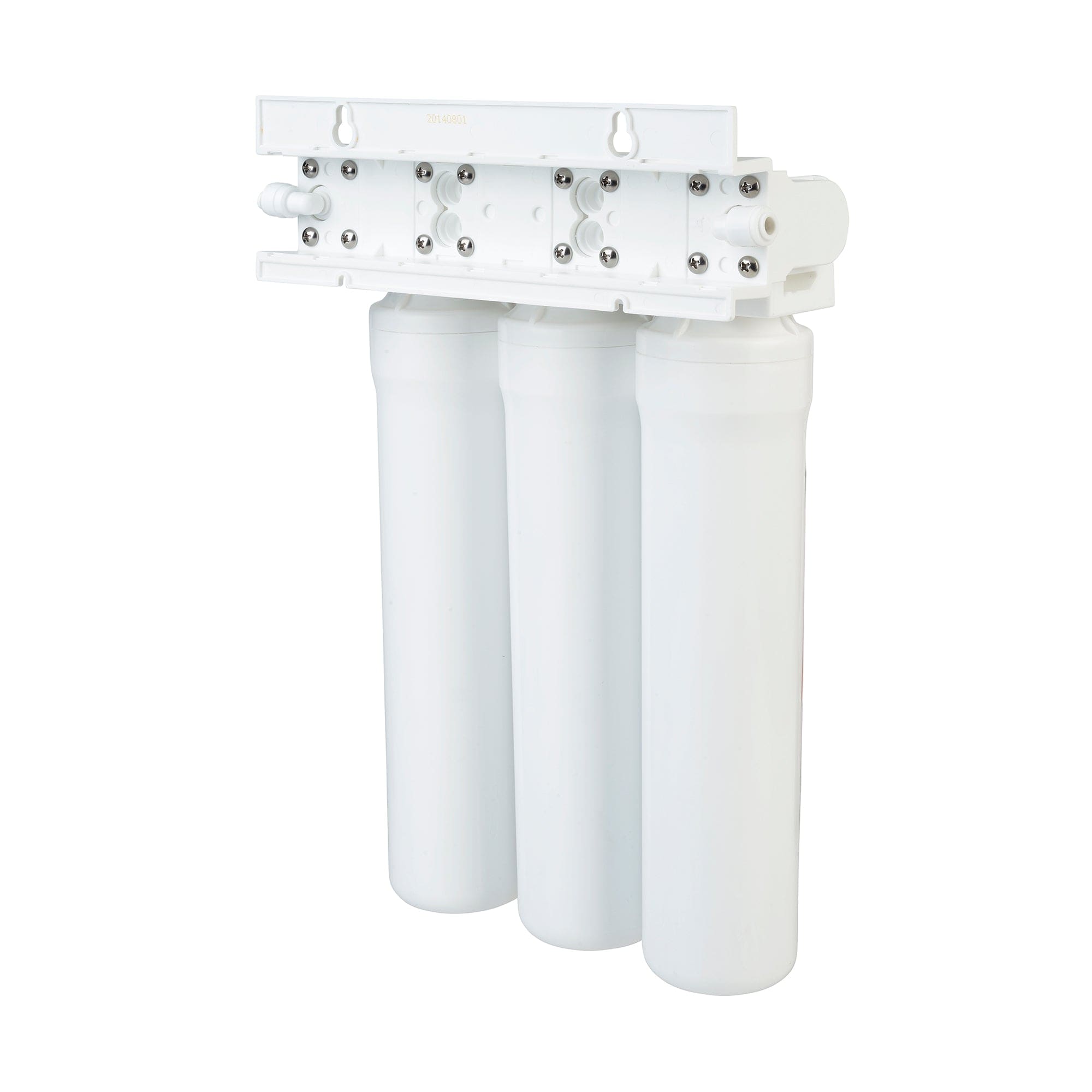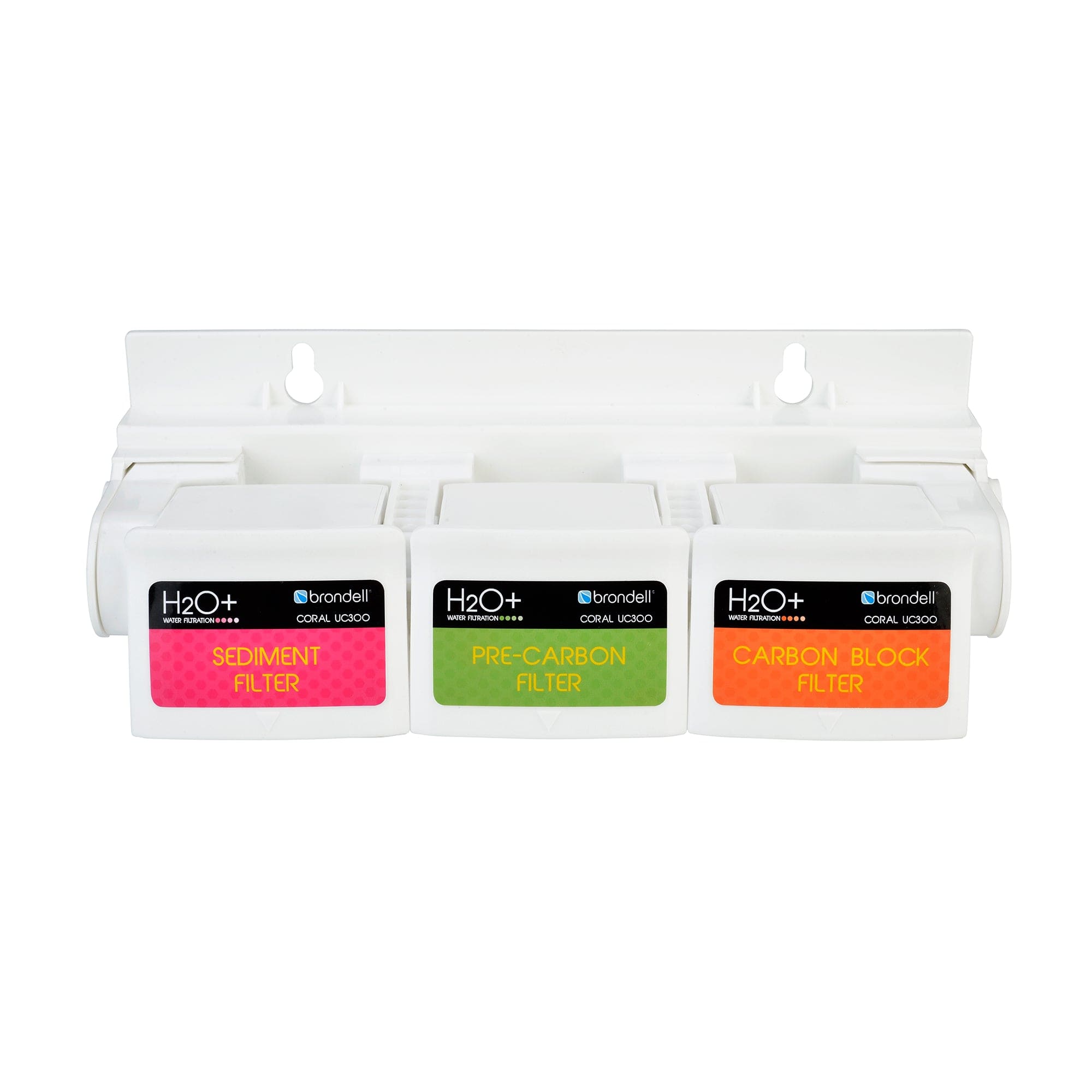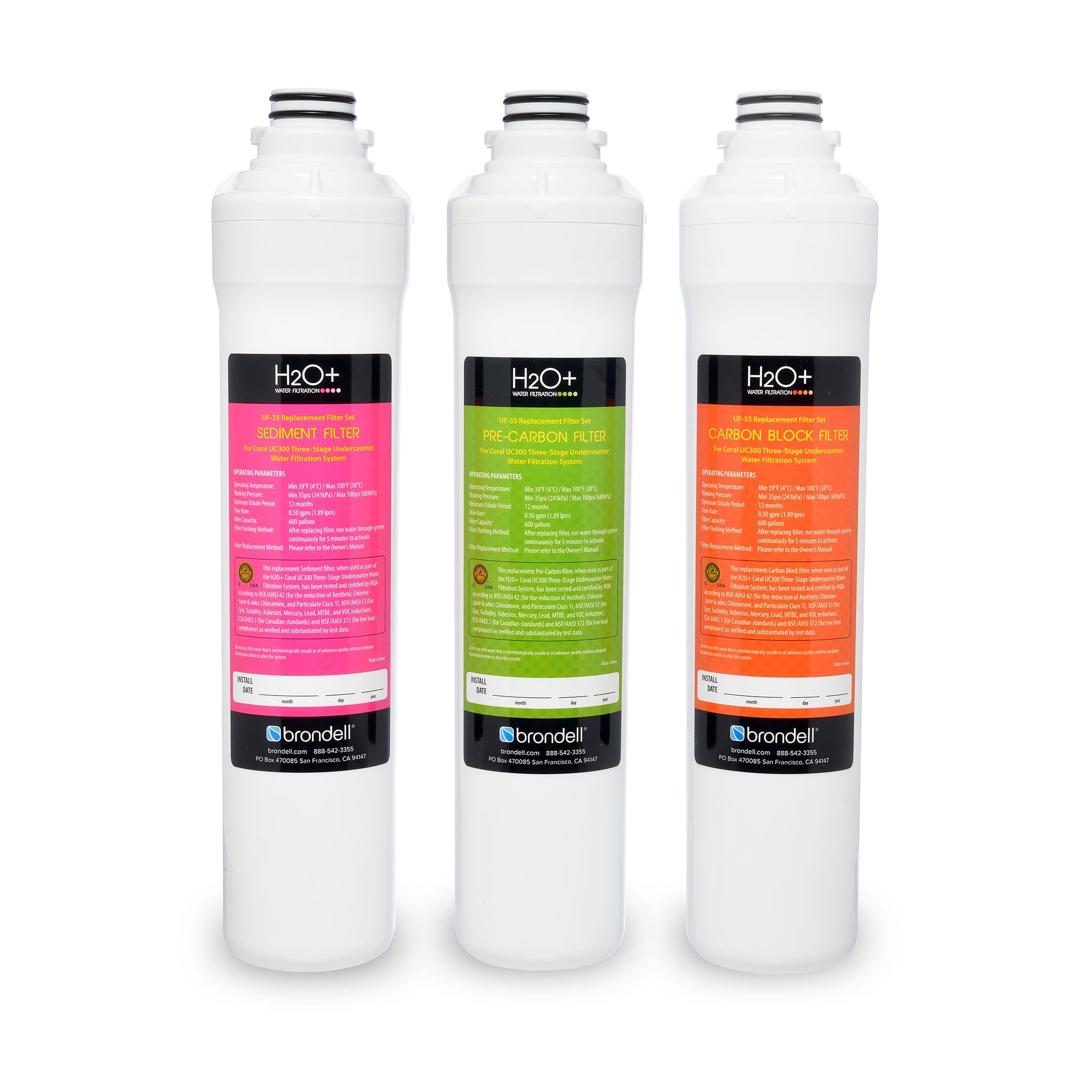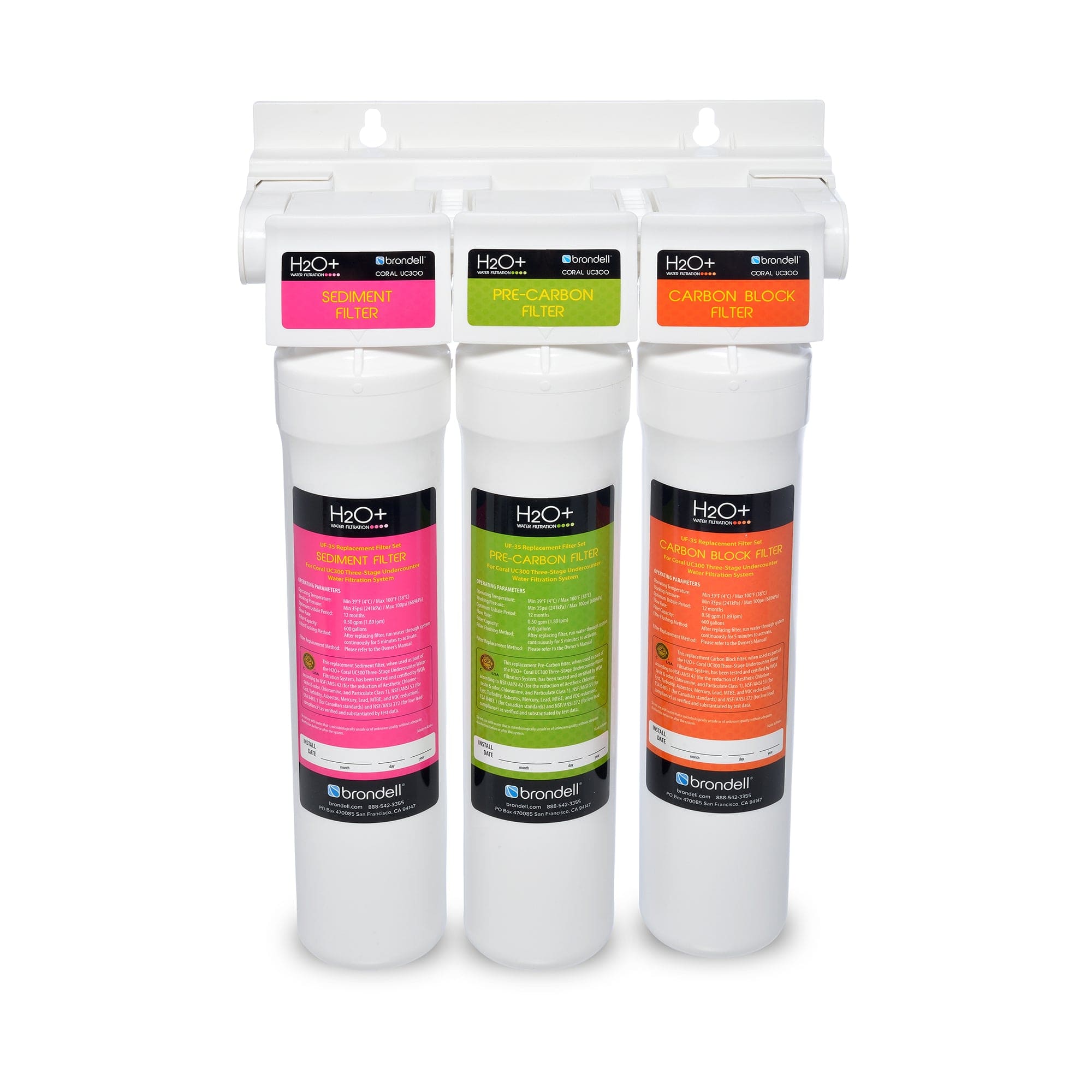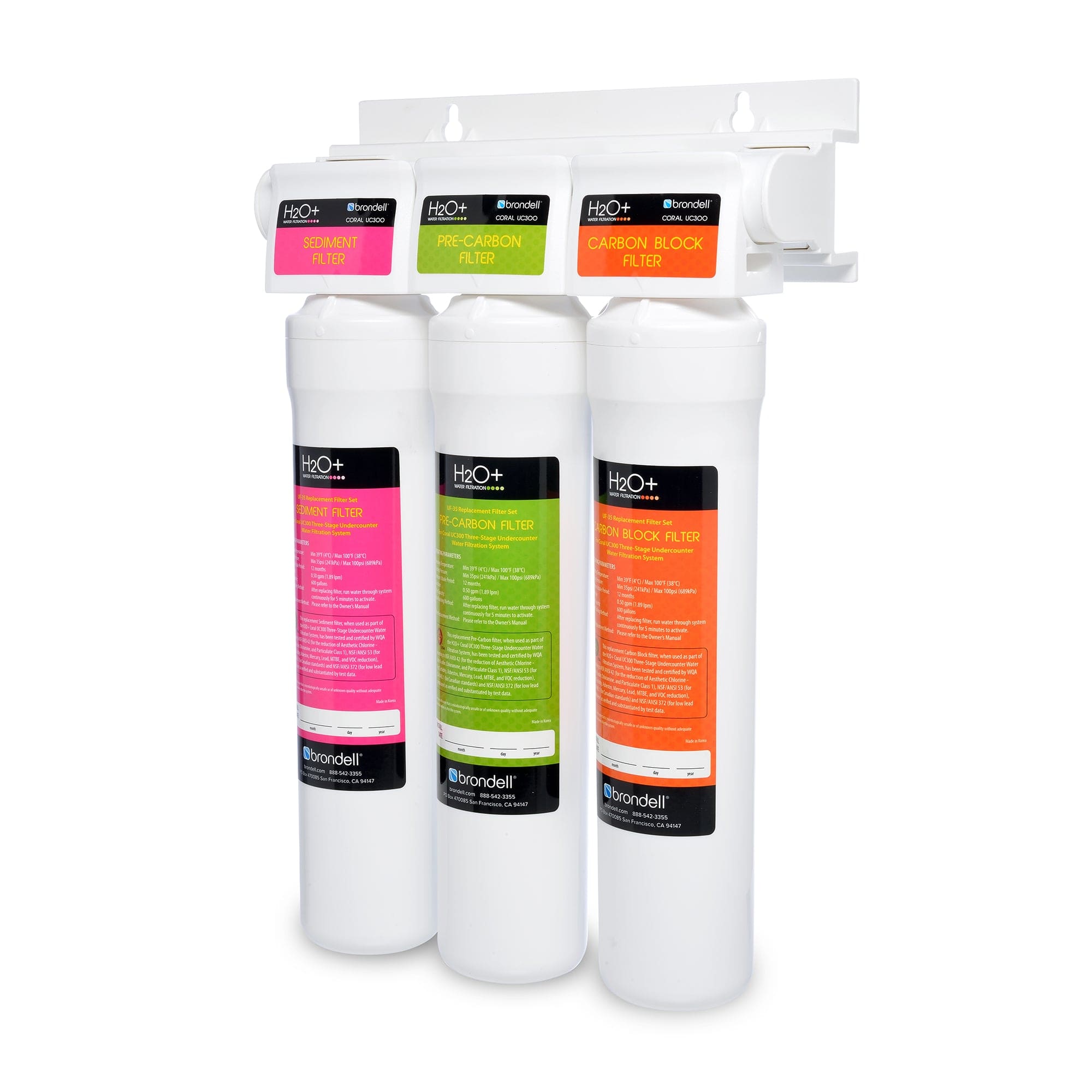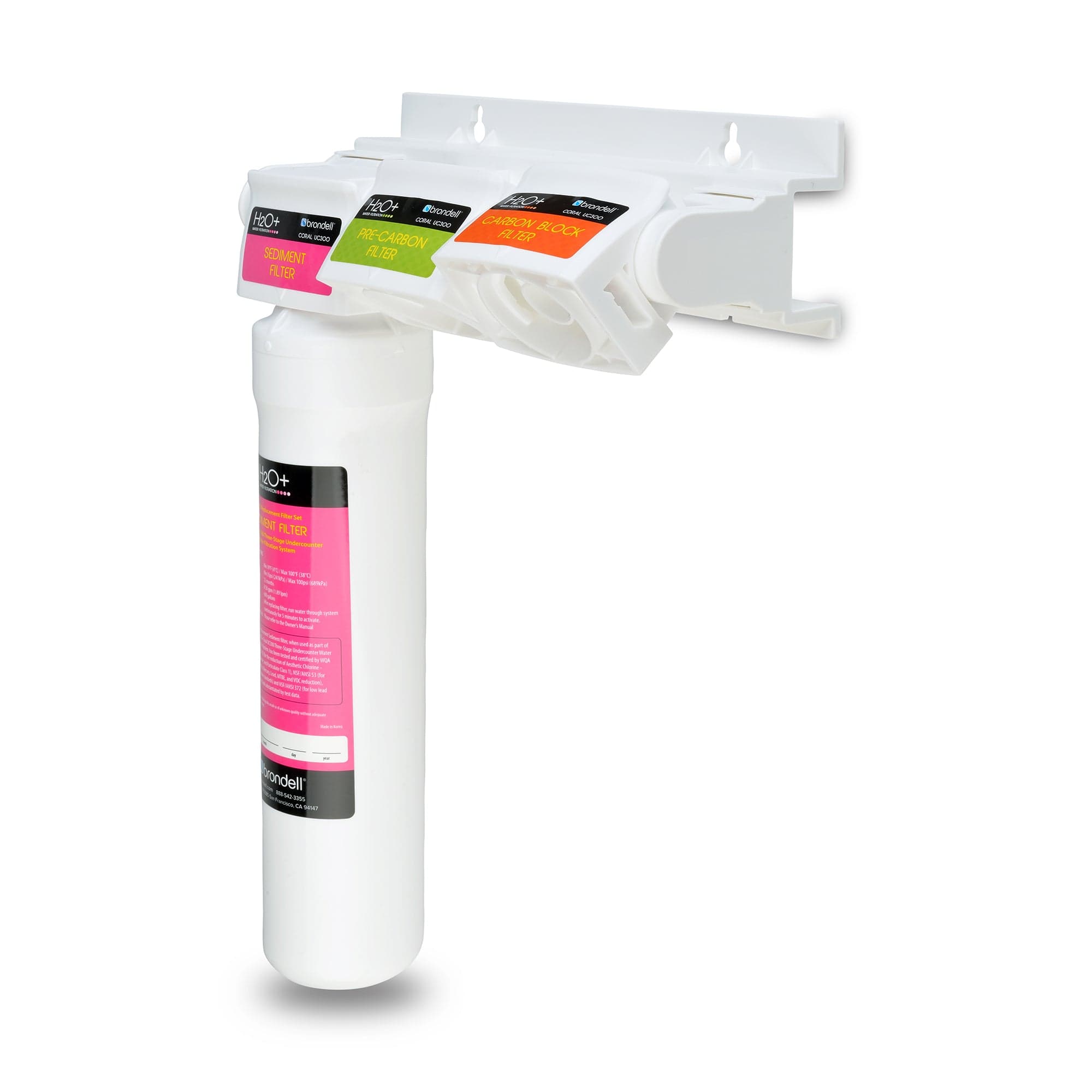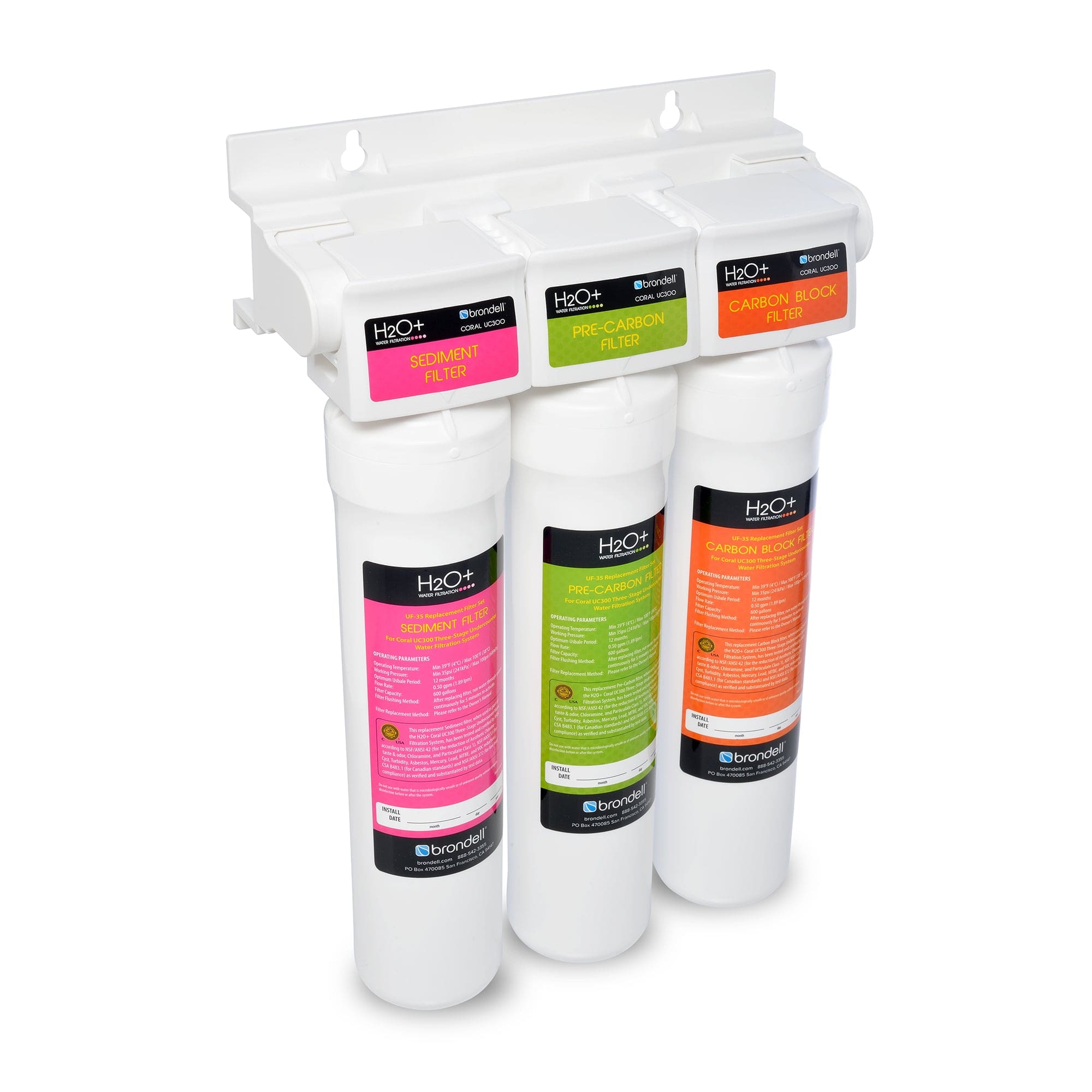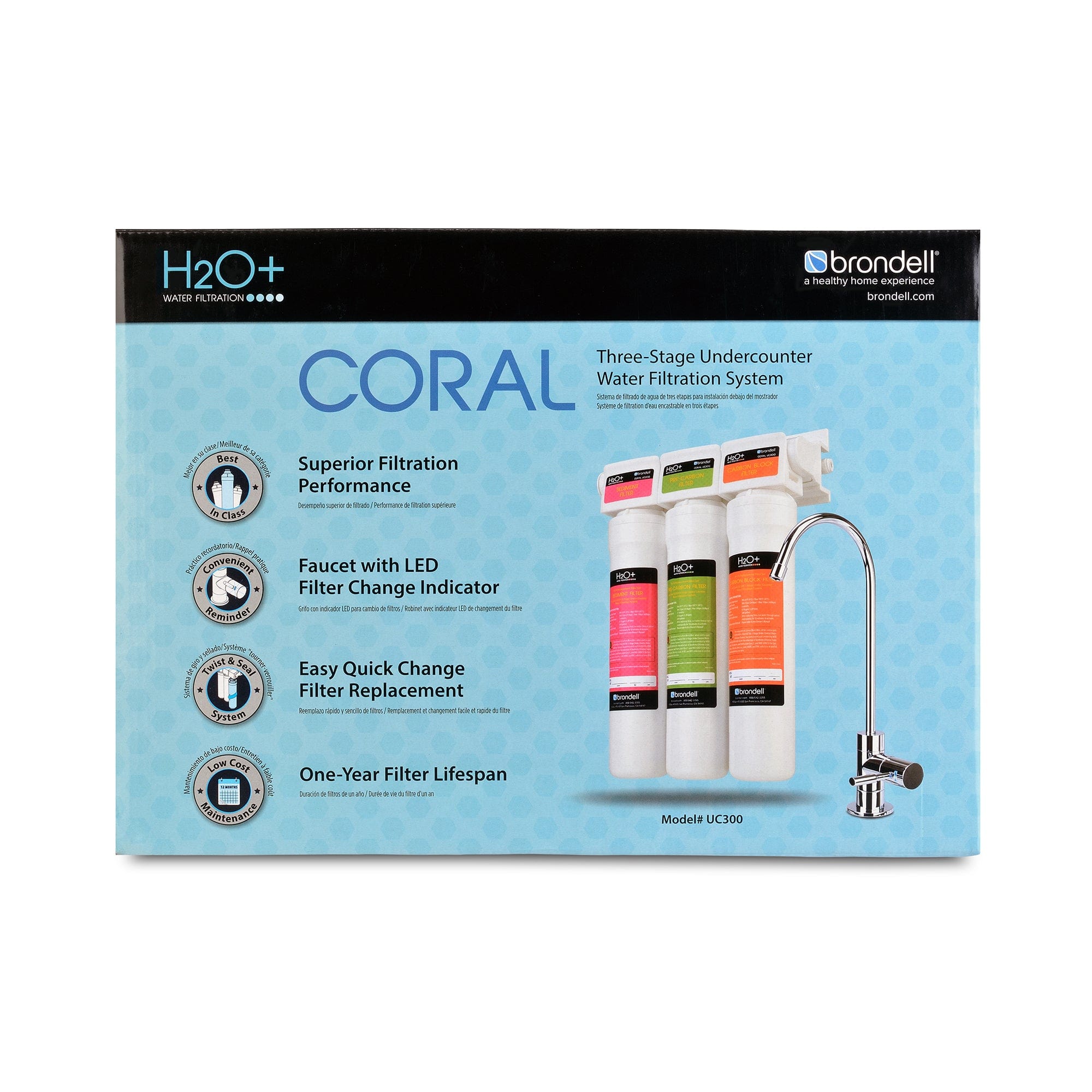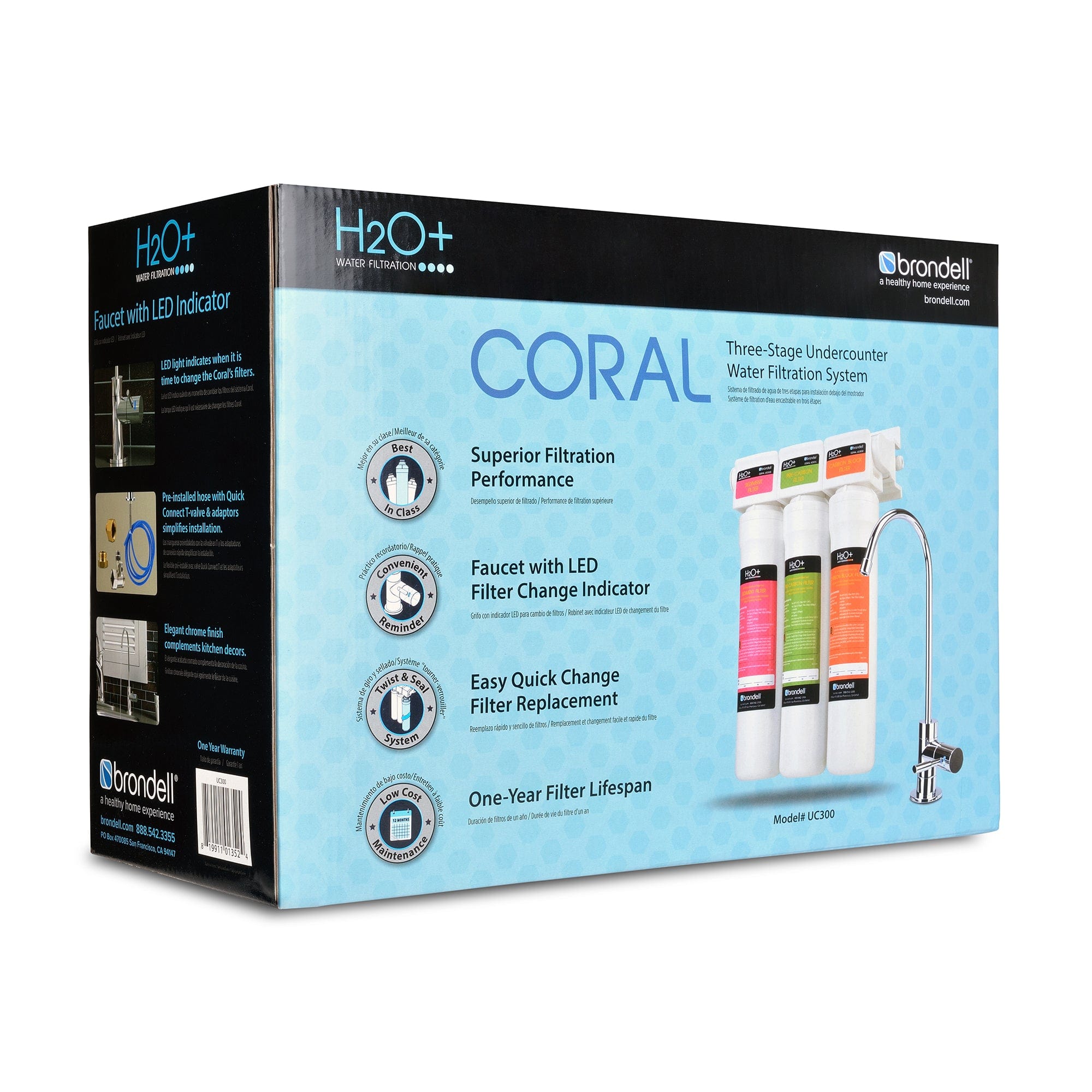 H2O+ Coral Three-Stage Undercounter Water Filtration System UC300 - Molaix
H2O+ Coral Three-Stage Undercounter Water Filtration System UC300 with Over 99% Lead Reduction
Description
The Coral Three-Stage under counter water filtration system is a great solution for larger households that want best-in-class water filtration with a small, convenient footprint. The Coral UC300 includes an elegant, designer chrome faucet with an integrated LED filter change indicator that reminds you when it's time to change the filters.
The Coral UC300 system is tested and certified by WQA (Water Quality Association) to NSF/ANSI standards 42 & 53 for the reduction of Chlorine, taste and odor, Chloramine, Particulate Class I Particles, Cysts, Mercury, Lead, MTBE, Turbidity, Asbestos, and a full list of VOCs (see our Performance Data Sheet for the full list of contaminates reduced).
The triple filter system has also been tested and certified by WQA according to NSF/ANSI 372 (low lead compliance) and CSA B483.1 (Canadian requirements). Coral's superior performance three filter set (UF-35) consists of a Sediment filter, Pre-Carbon filter, and Carbon Block filter and is designed to last 12 months.
The UC300 filters feature a Twist & Seal system that makes changing the filters a breeze. Two "Quick-Connect" hose connections make installation of the Coral system fast and easy. Choose the Coral Three-Stage under counter water filtration system for access to healthy, clean drinking water for the whole family right at your sink!
Features
Superior filtration performance with certified triple filter carbon block system certified for more than 99% lead reduction
Designer chrome faucet with integrated LED filter change indicator (included)
High filtration volume good for larger families and high use households
Twist & Seal filters make replacement a breeze
Double o-ring filter seal to prevent leaks
One year (12 month) filter life (600 gallon capacity)
Certified for NSF/ANSI Standards 42, 53, & 372 and CSA B483.1
Gold Seal certified by WQA (Water Quality Association) for trusted performance
One (1) year warranty
Additional Information
Warranty: 1 year limited
Product Size: One Size
Color/Finish: White
Series: H2O+ Coral
Item Weight: 3.8lb
Item Dimension H*W*L: 13.5 Inch * 9.0 Inch * 3.25 Inch
---