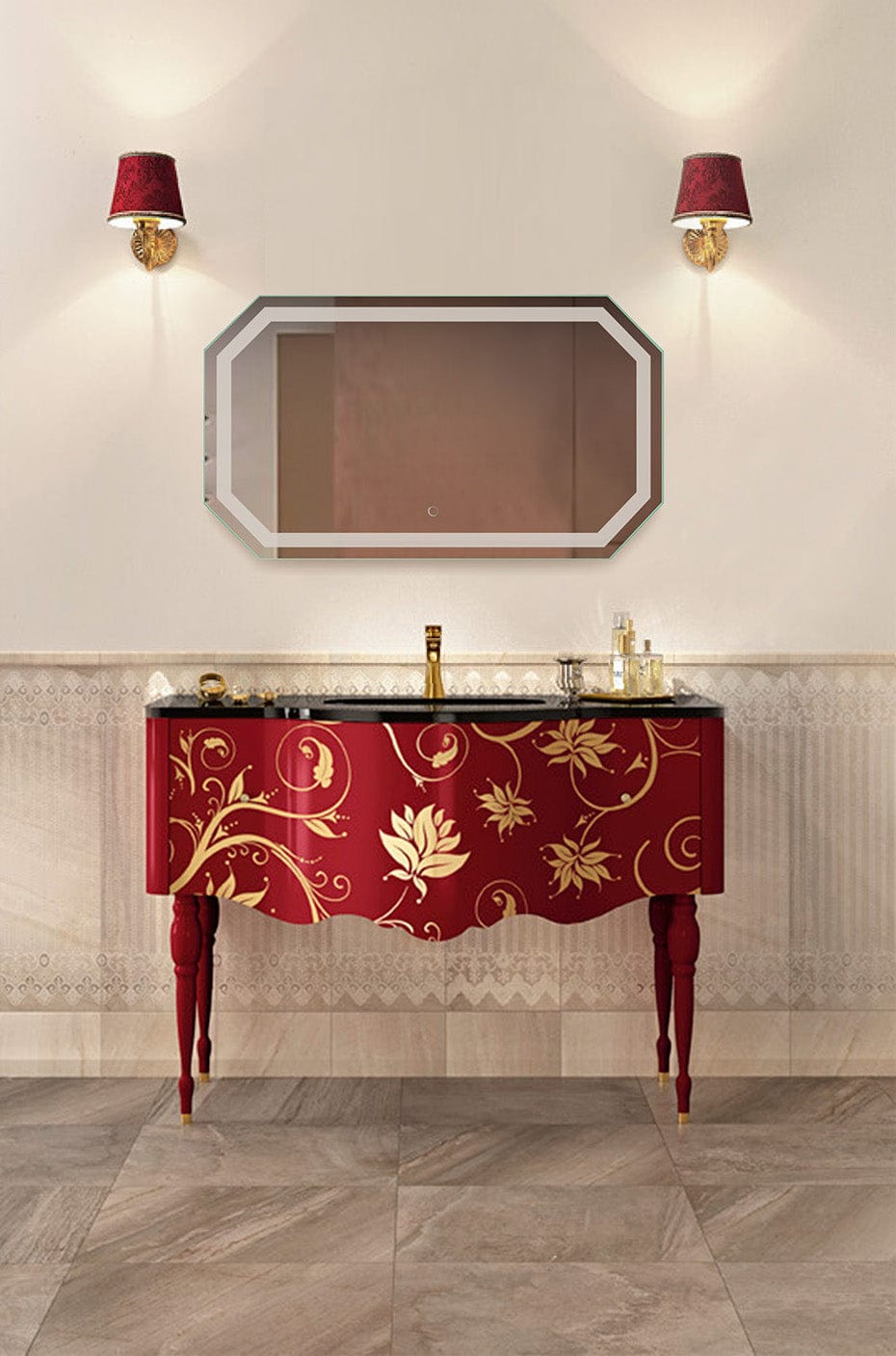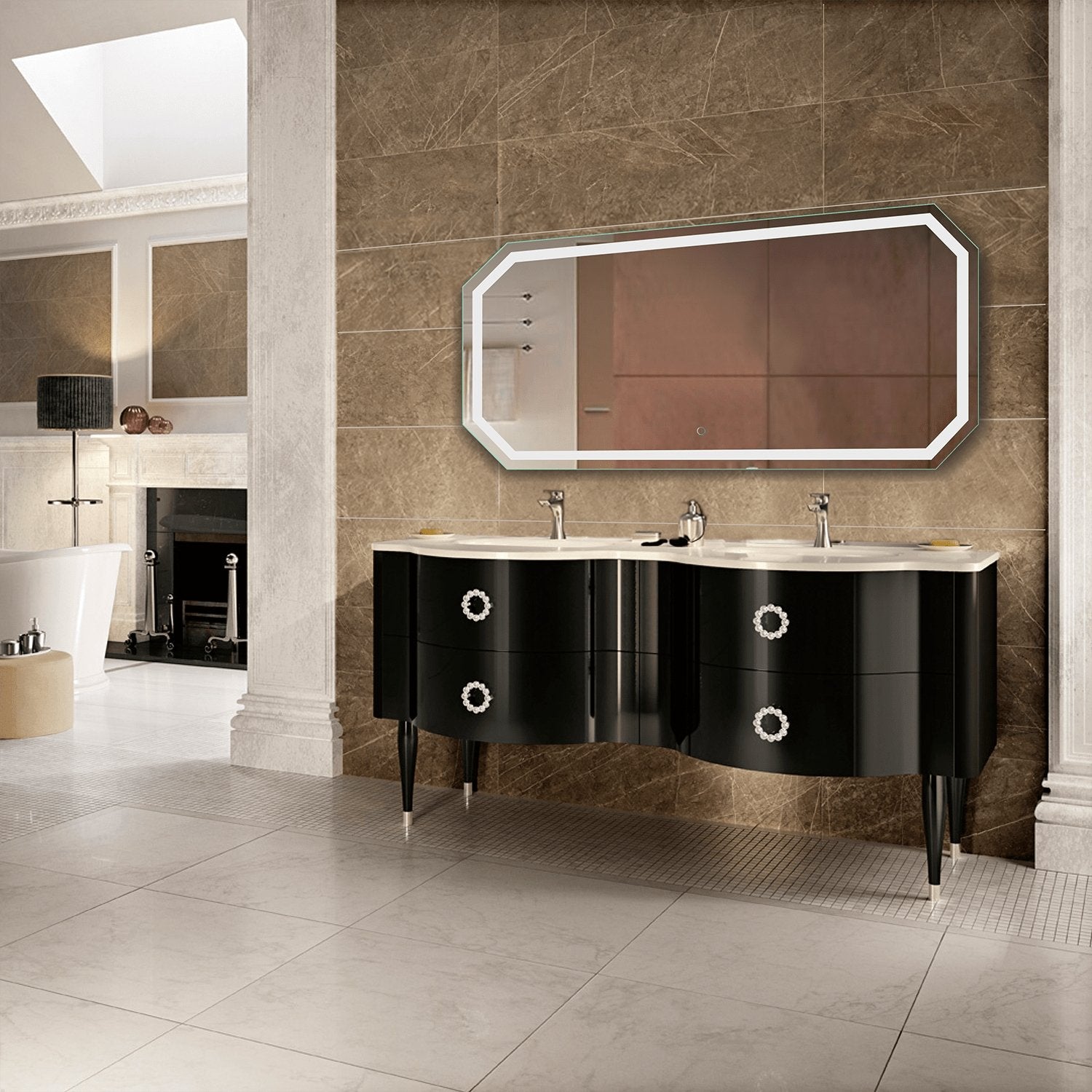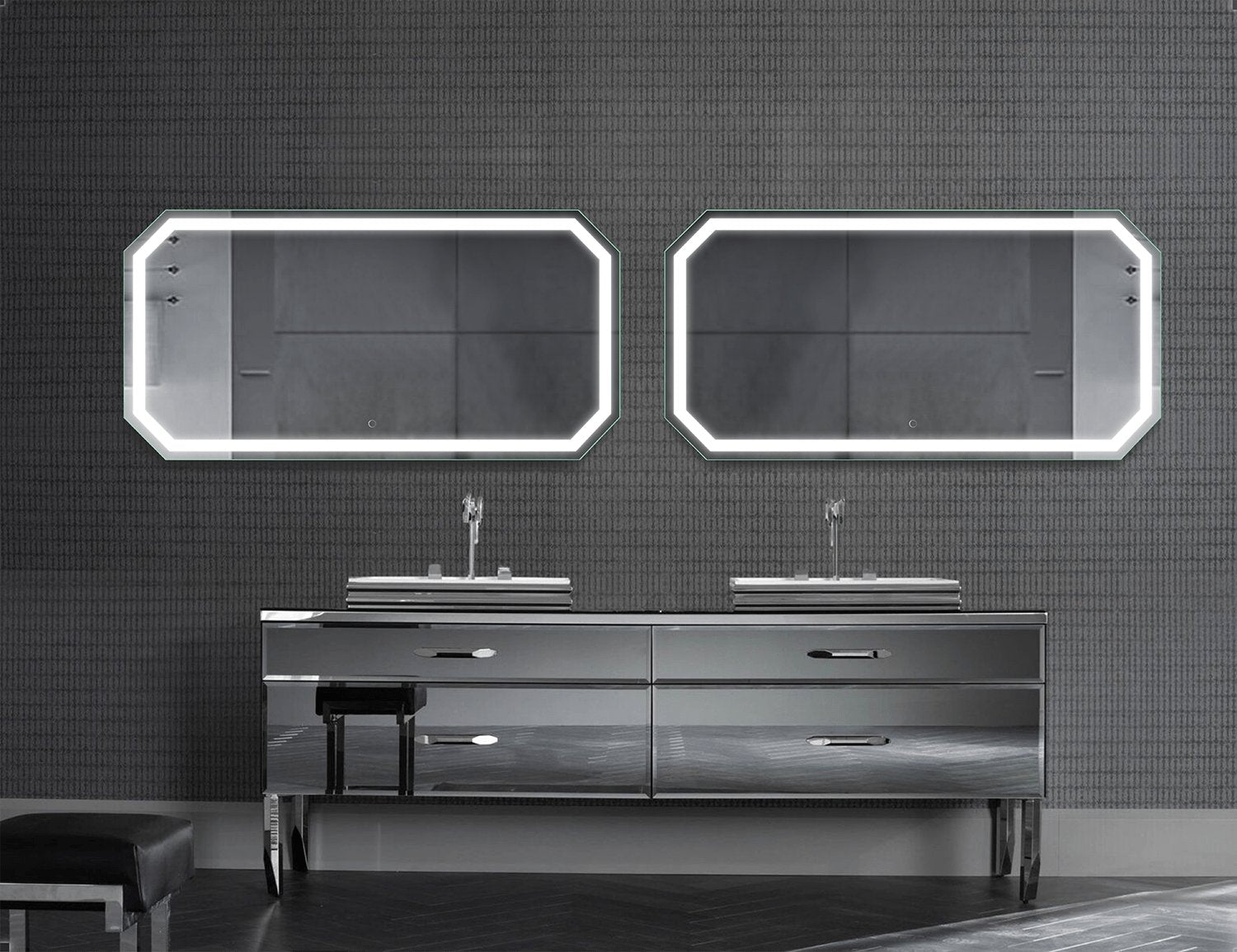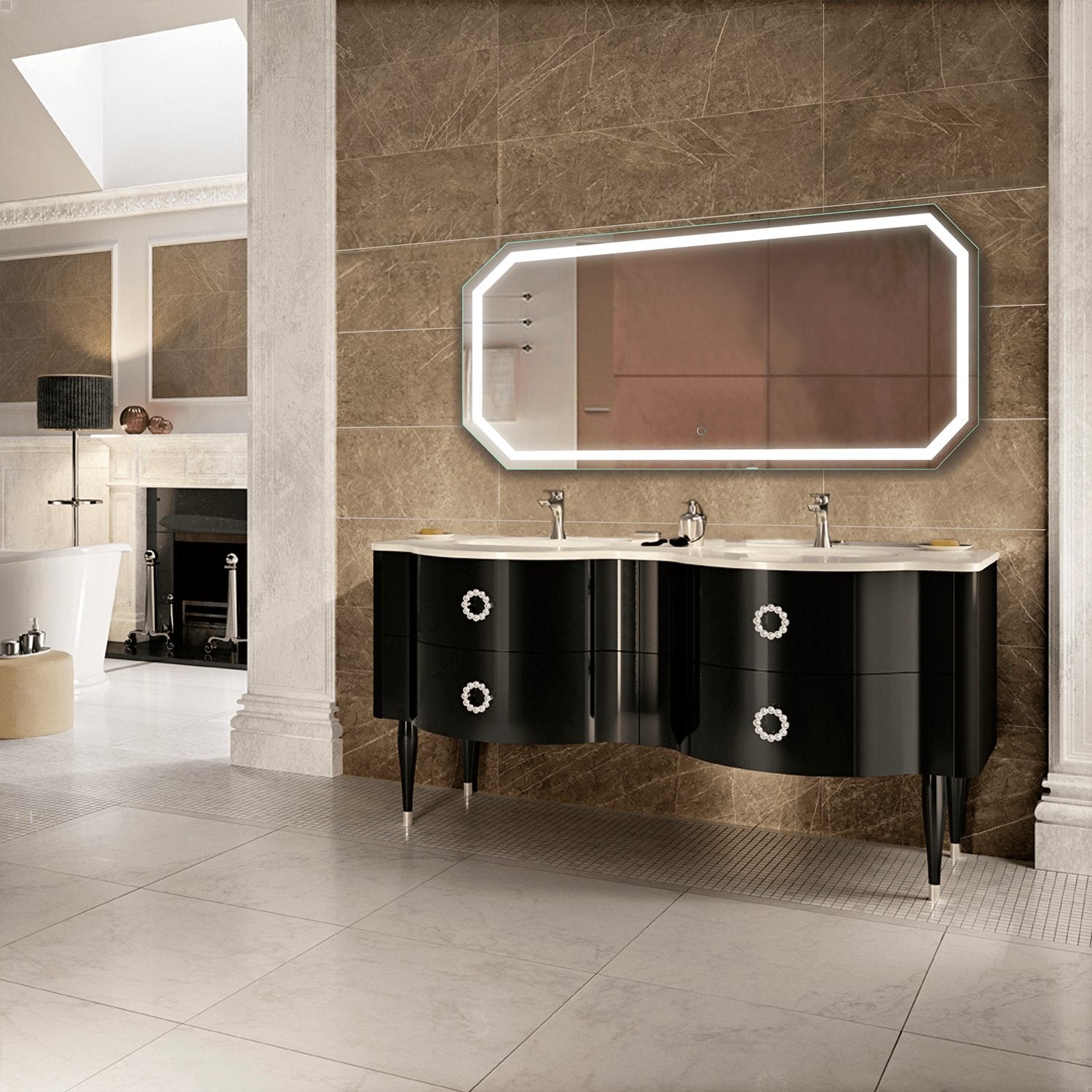 Tudor 60" X 30" LED Bathroom Mirror w/ Dimmer & Defogger | Large Octagon Lighted Vanity Mirror - Molaix
The Tudor LED bathroom mirror offers a unique blend of classic styling and contemporary lines, plus the task lighting you need in an en suite, full bath, or powder-room mirror. The rectangular octagon shape of the bathroom lighted mirror evokes Tudor design, and the embedded LED strips and frameless mirrored edges provide sophisticated, contemporary appeal.
A defogging mechanism adds to the functionality of the LED mirror's task illumination to make the Tudor octagon mirror a true harmony of style and utility for today's bathroom architecture.
Blending Classic with Contemporary
The Tudor lighted vanity wall mirror is a unique take on a classic design shape with its offset octagonal perimeter.
Frosted-glass LED lighting and mirrored trim add a refined, contemporary touch to the Tudor bathroom mirror.You can hang the lighted mirror vertically or horizontally to complement any vanity style or arrangement.
The blend of classic and modern elements makes the Tudor lighted octagon mirror a captivating centerpiece for any powder room, en suite, or full bath.
Functional, Eco-Friendly LED Illumination
The Tudor lighted vanity wall mirror comes with eco-friendly, cost-saving LED strips, using less energy and lasting longer than traditional bulbs.
The LED mirror provides crisp task lighting for grooming and makeup without distracting glare.
The octagon strip of LED illumination provides a decorative accent against the mirrored edging when the lighted mirror is turned off.
Clear, Sharp Reflection All the Time
A safe, innovative heating-coil pad behind the Tudor bathroom lighted mirror keeps it free of condensation even after the hottest, longest showers.
The Tudor LED octagon mirror with defogger also means your hygiene and dress will be impeccable.
Installation Videos
Feature Videos
---