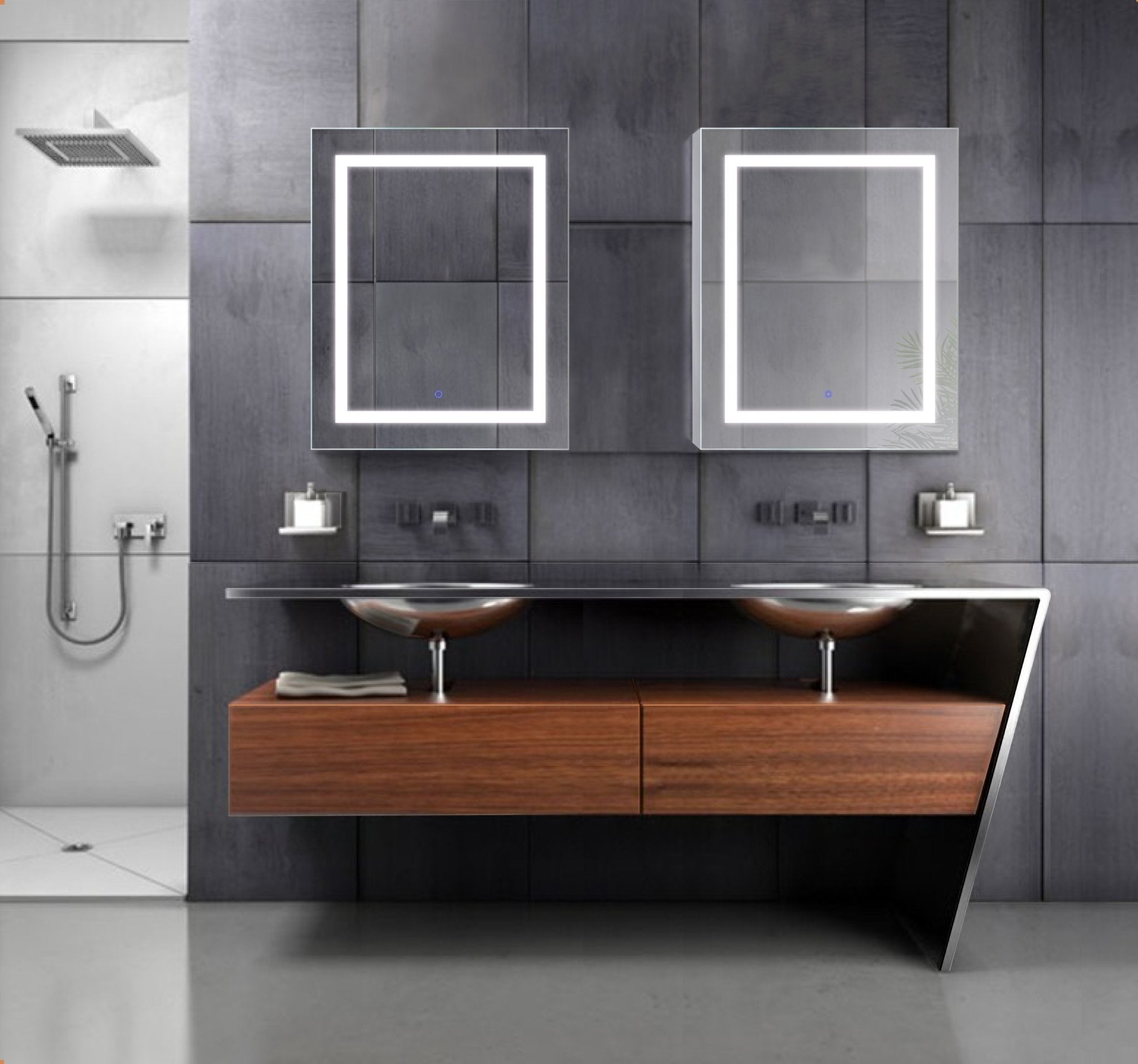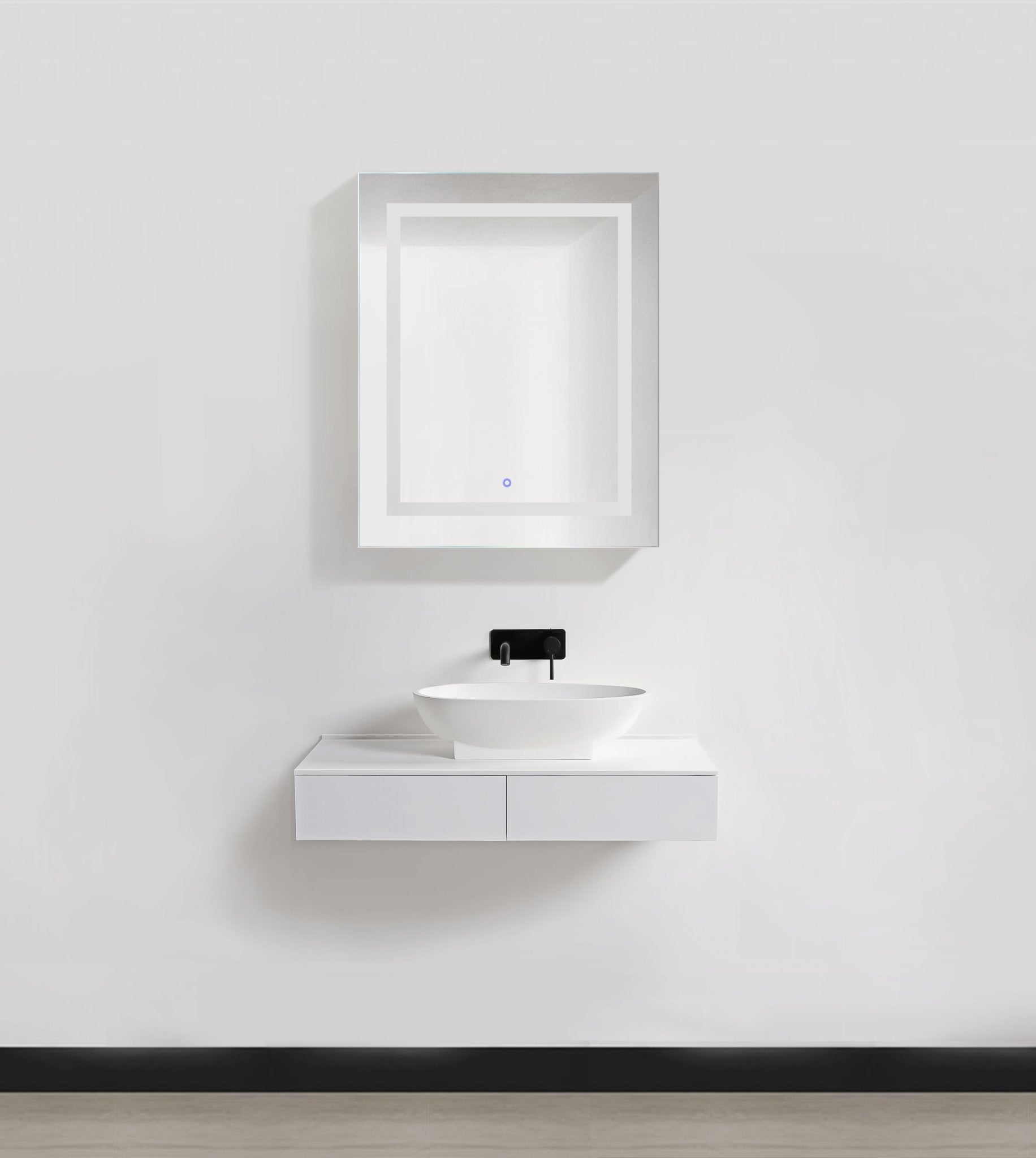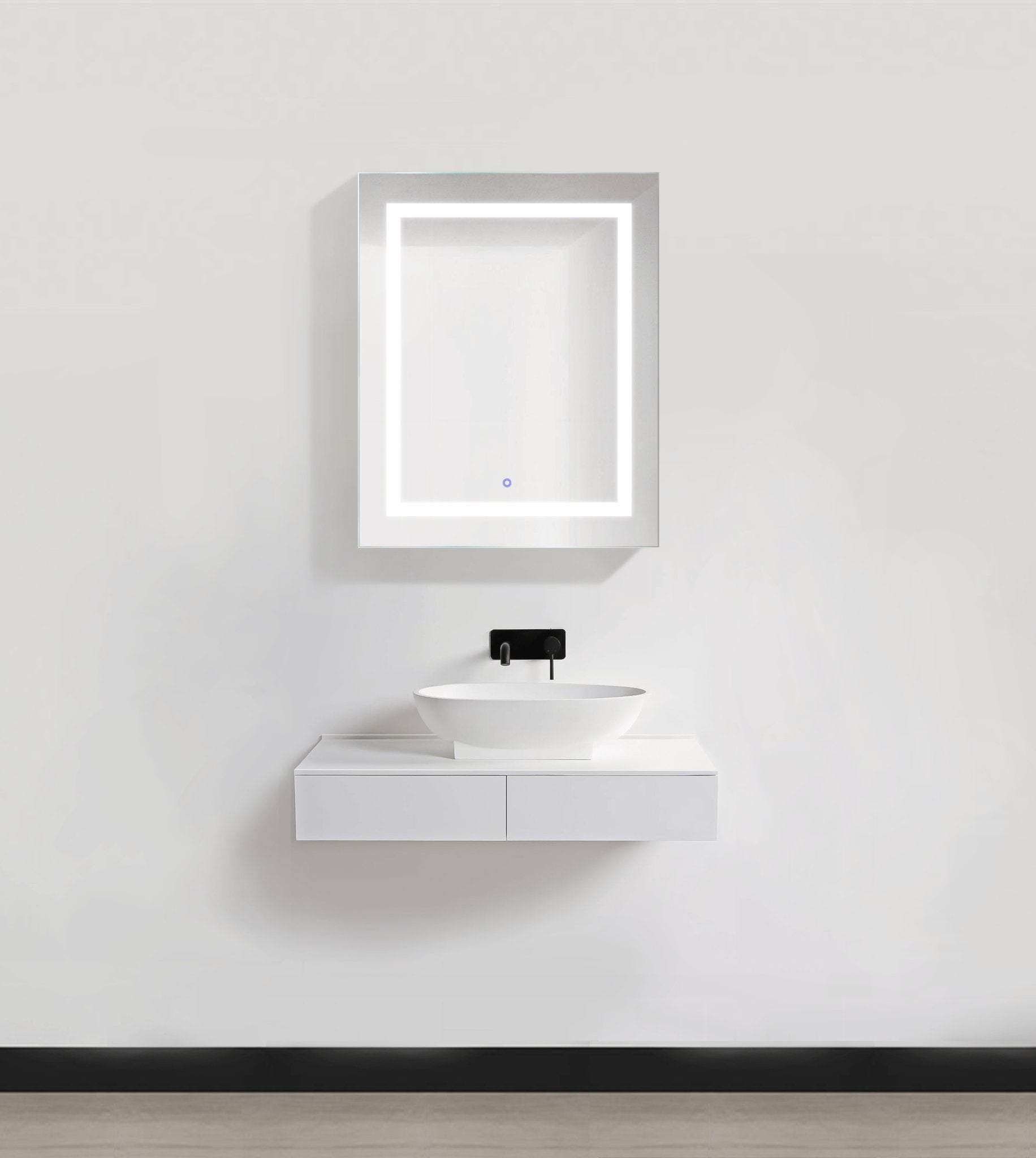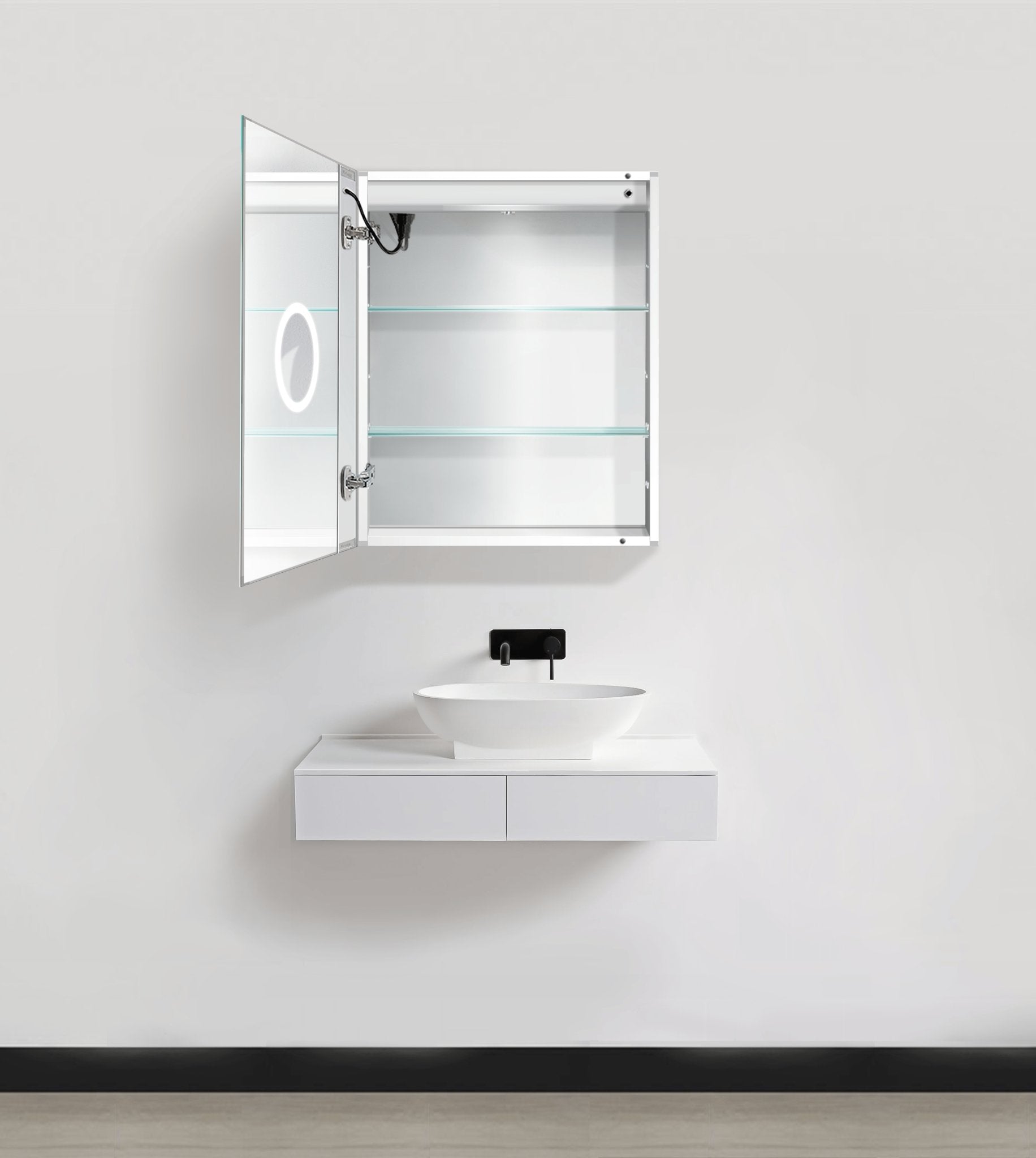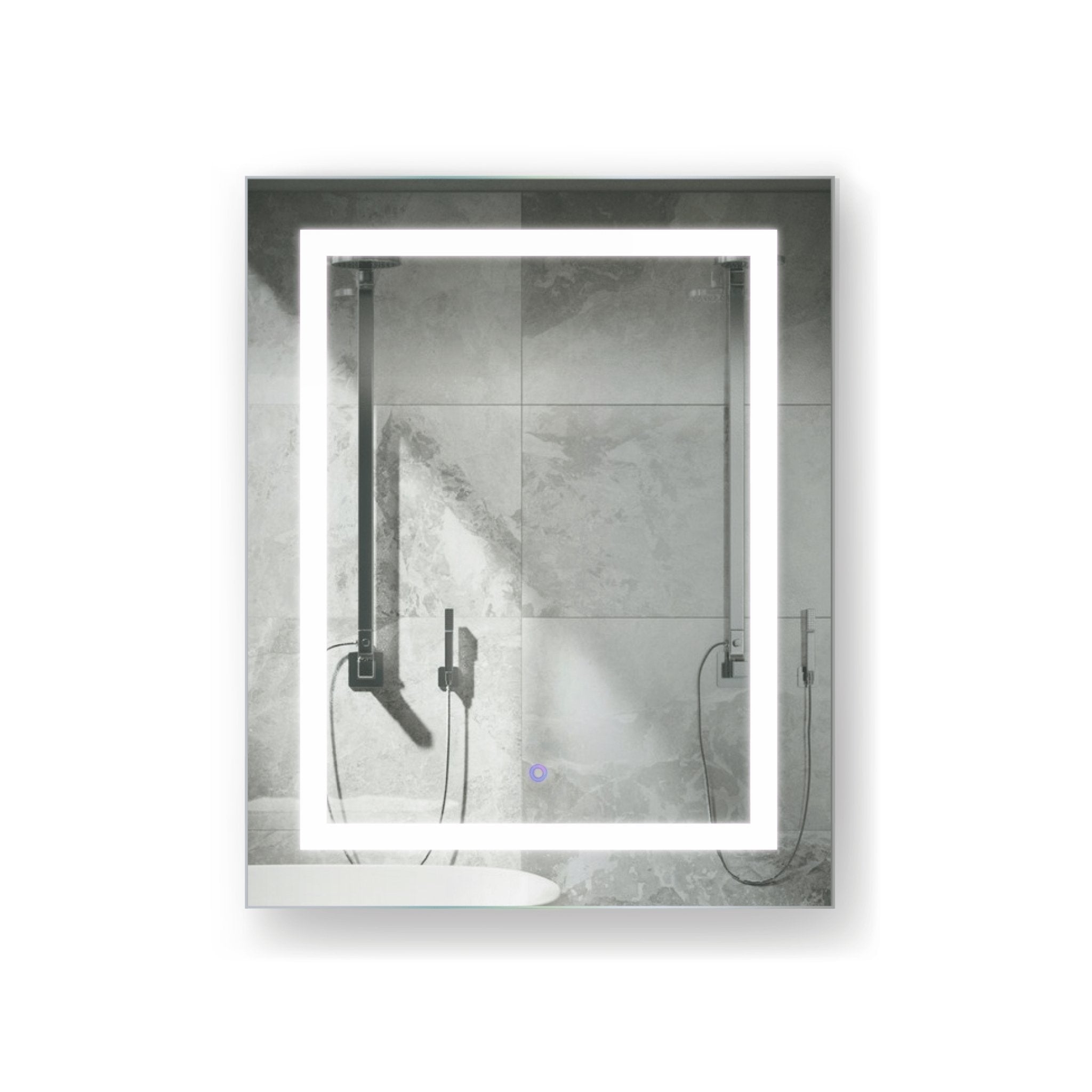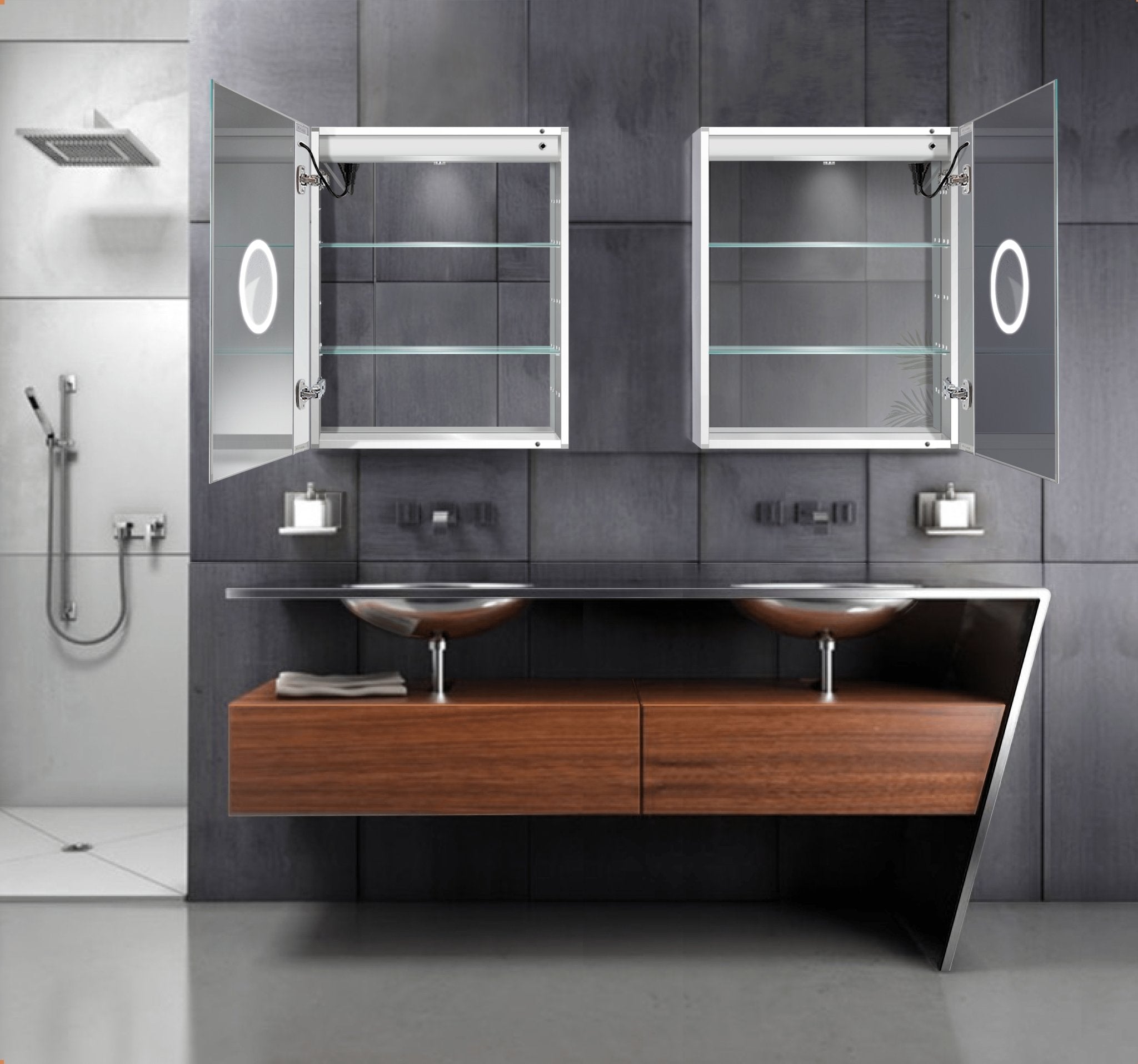 Svange 2430L 24" X 30" LED Medicine Cabinet w/Dimmer & Defogger - Molaix
Our LED Medicine Cabinet is a symphony of design elements. We combined our most powerful lighting advancements to create a beautiful storage solution an expression of luxury and function for your bath. From a distance, the LED border produces a striking, modern glow. Up close, enjoy unparalleled light dispersion on the face and body. Effortless to use, a revolutionary touch icon is integrated into the mirror face for seamless on/off toggling and dimming with memory functionality Open the lighted section cabinet to reveal the full suite of amenities. In the mirrored door, a 3x magnified, LED-lit mirror is perfect for detailed makeup application. The mirrored interior is illuminated automatically for a luxurious touch. Our wide-angle hinges provide freedom of motion and panorama. The 2+2 smart outlet contains two traditional outlets and two USB interfaces to keep beauty tools, as well as a smartphone or tablet, close at hand. We ensure reliable optical clarity with active defogging technology. This LED Medicine Cabinet is limited only by your imagination.
The Defogger -- What Every Mirror Should Do
A Safe, Innovative Defogger Pad Behind The Mirror Keeps It free From Condensation.
The Mirror Does Not Have To Be Wiped Off, You Won't Leave Behind Any Streaks Or Swirls.
A Mirror That Is Always Clear Even After a Steamy Shower , Wont Waste Your Time
The Backlit Vanity Mirror With Defogger, Means Your Hygiene And Dress Will Be Impeccable.
E-Z ON/OFF SENSOR DIMMER & LIGHT INFORMATION
Conveniently Placed On/Off Touch Dimmer
Allows Easy Control Of Light Levels To Get That Just Right Ambiance, Mood And Function.
When you dim a light, you save up to 98 percent in energy
LED Light Color is 5000 Kelvins or Daylight,
Considered Best For Bathroom Use,
Excellent For Shaving & Makeup Application - As It Provides Great Contrast Between Colors.Consider that make-up artists use cool light temperatures to ensure they are not creating an unnatural look for their clients. This, too, should be your aim.
| SMART TOUCH - Sensor Controls On/Off & Dimming | With Memory
| FULLY MIRRORED | Back of Mirror, and Inside Back Panel Fully Mirrored
| HIGHLY FUNCTIONAL DEFOGGER | Built In Electric and USB Outlet For your Convenience
| DURABLE | Rugged Aluminum casing is Strong, yet Lightweight| maybe Recessed or Surface Mounted
| CONVENIENT | Built in 3X Magnifying Lighted Mirror on the Back of Mirror Door
---