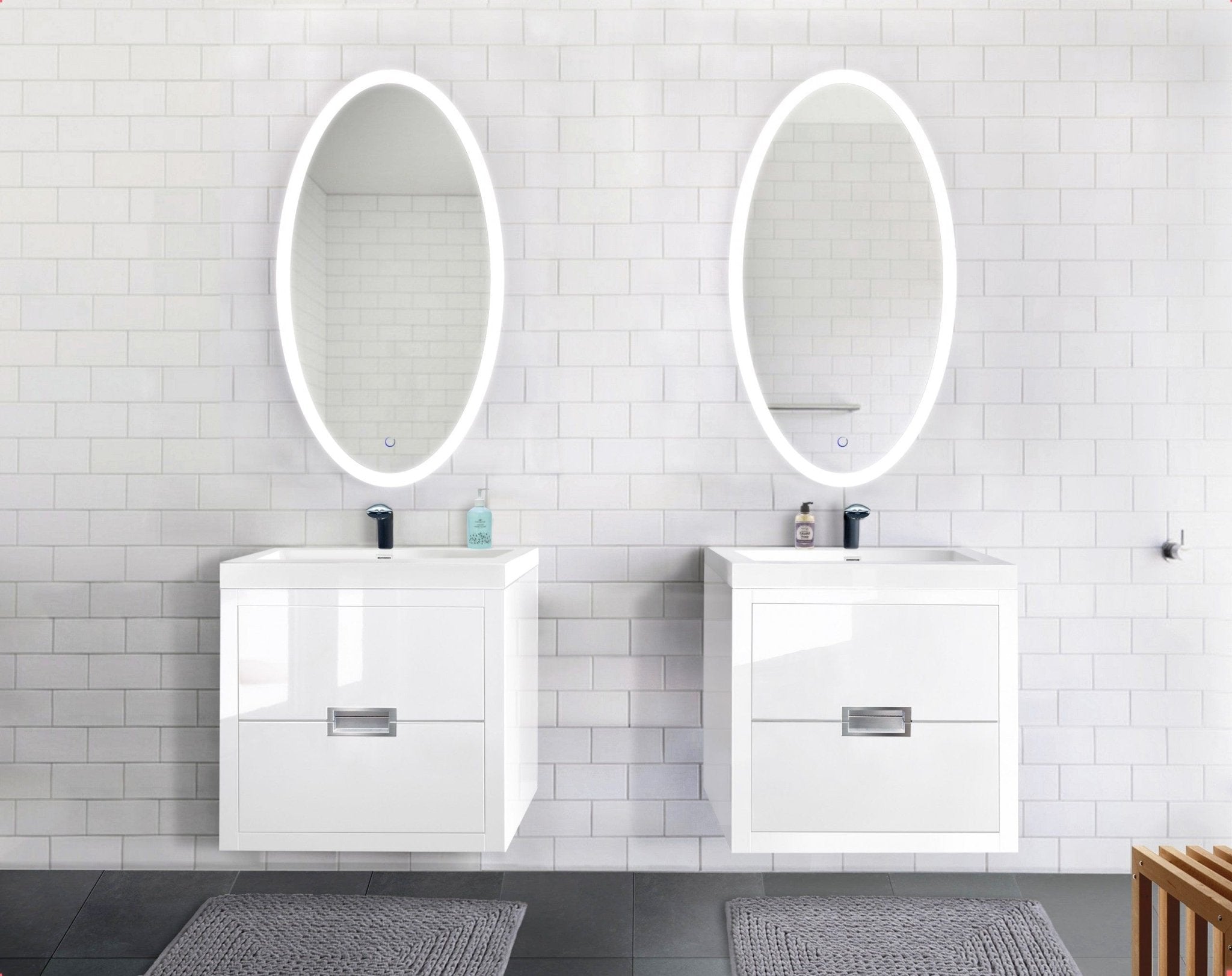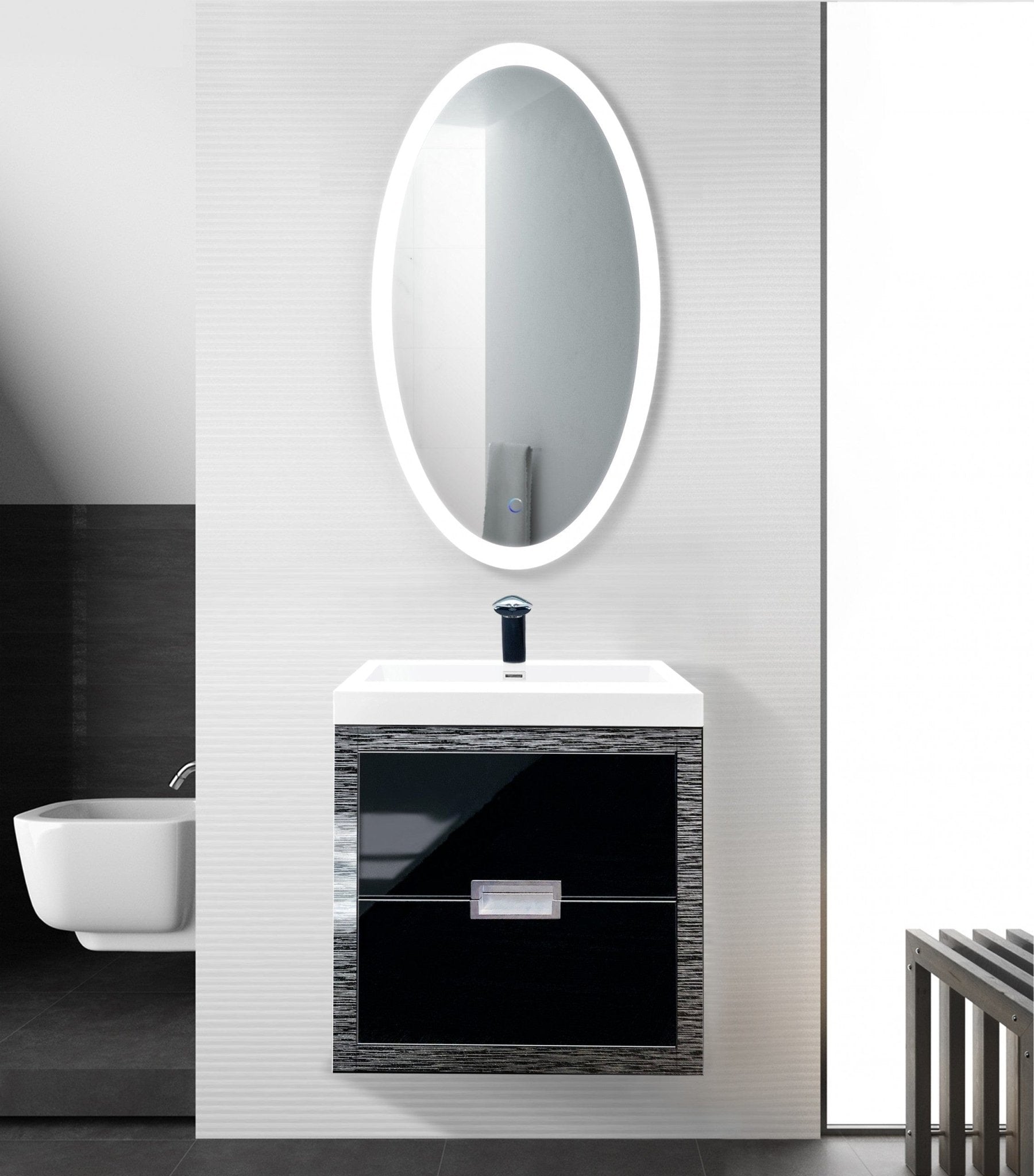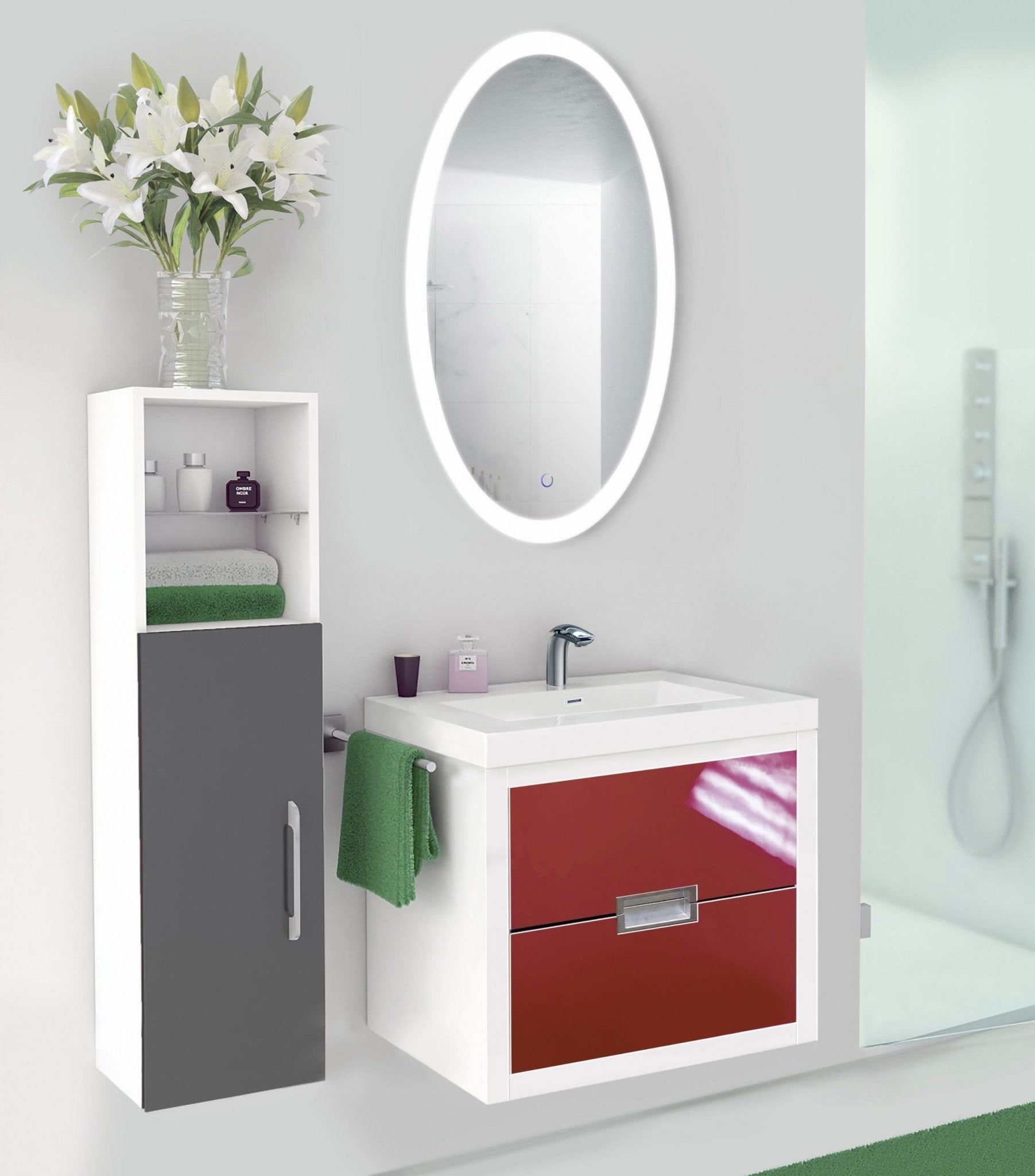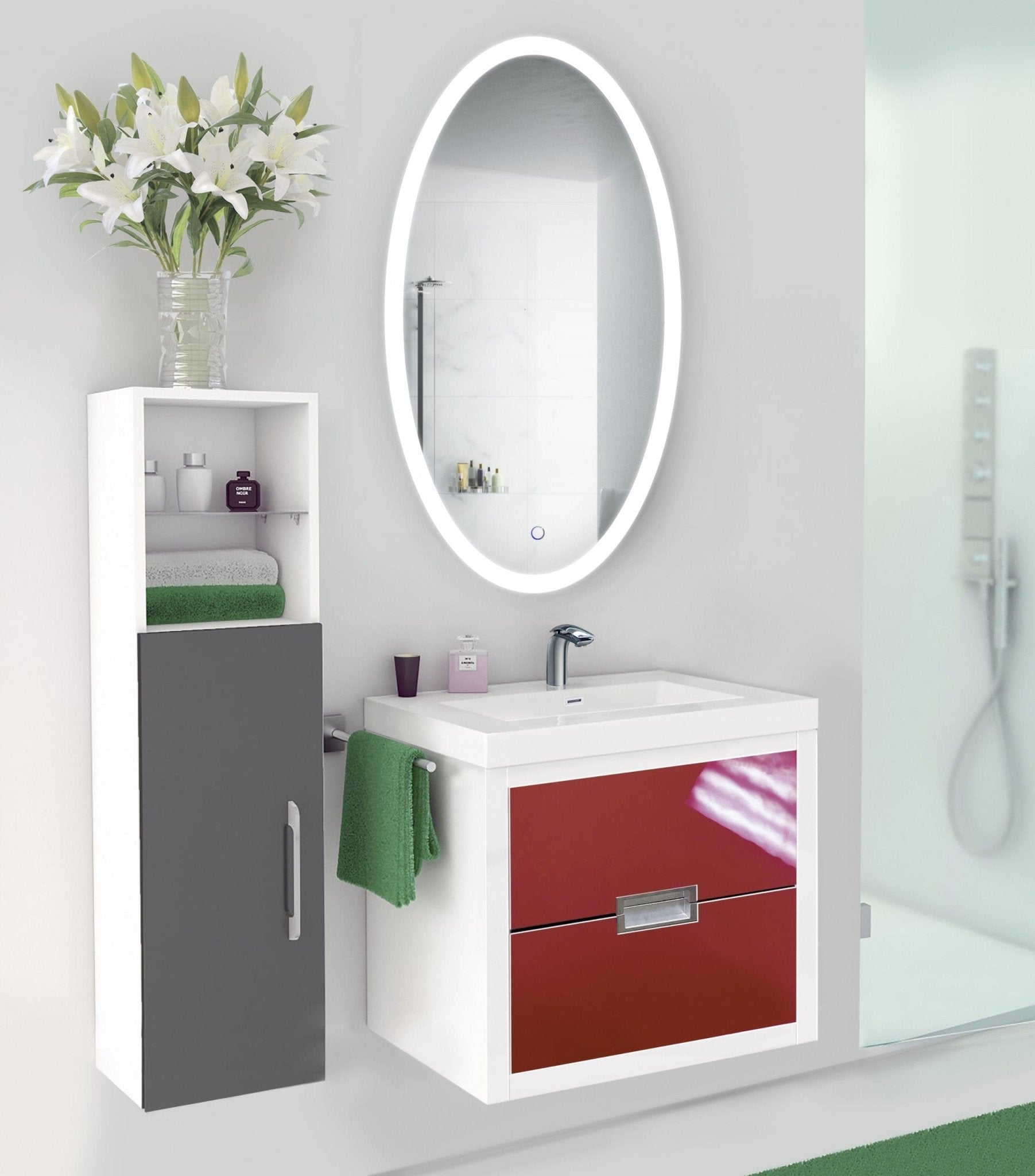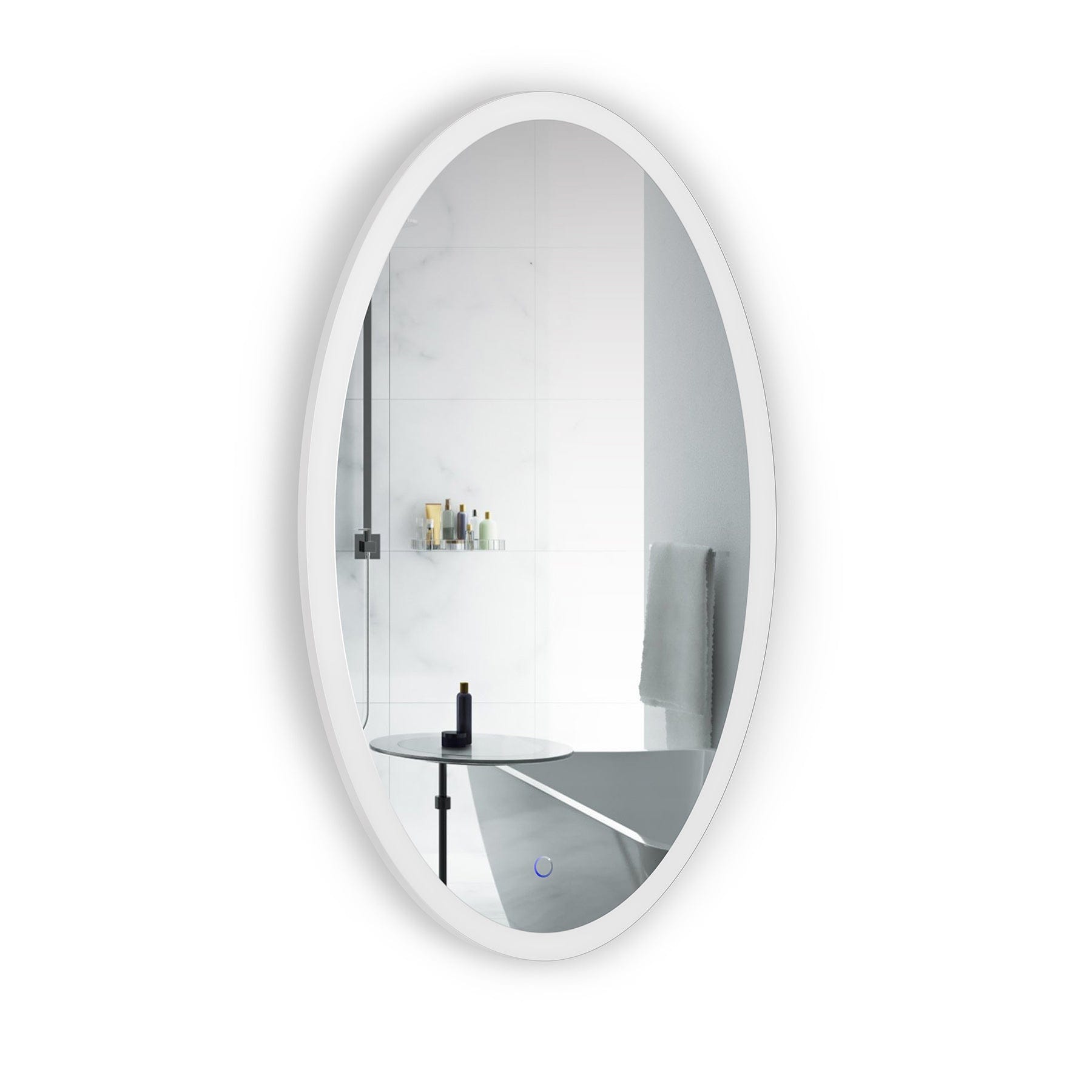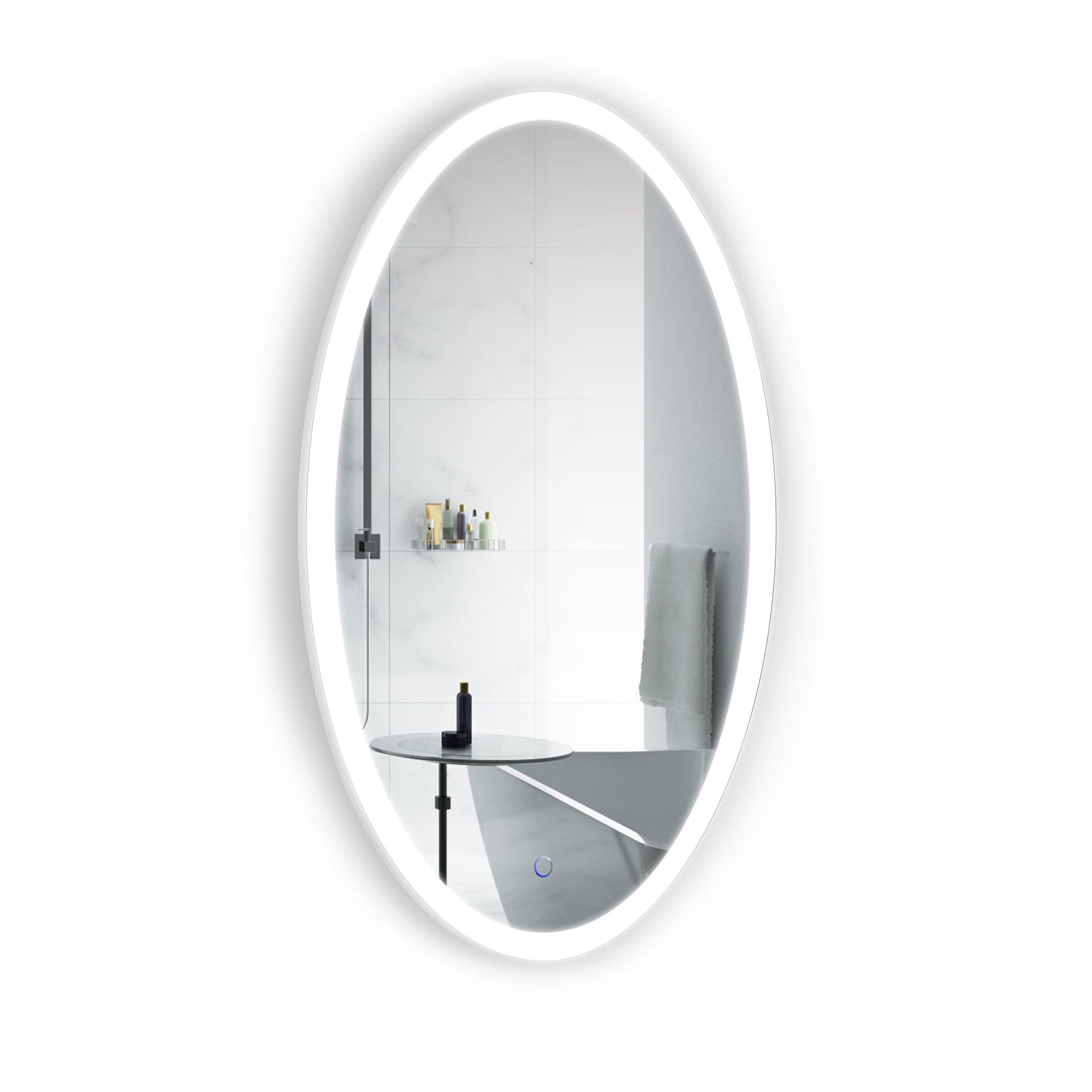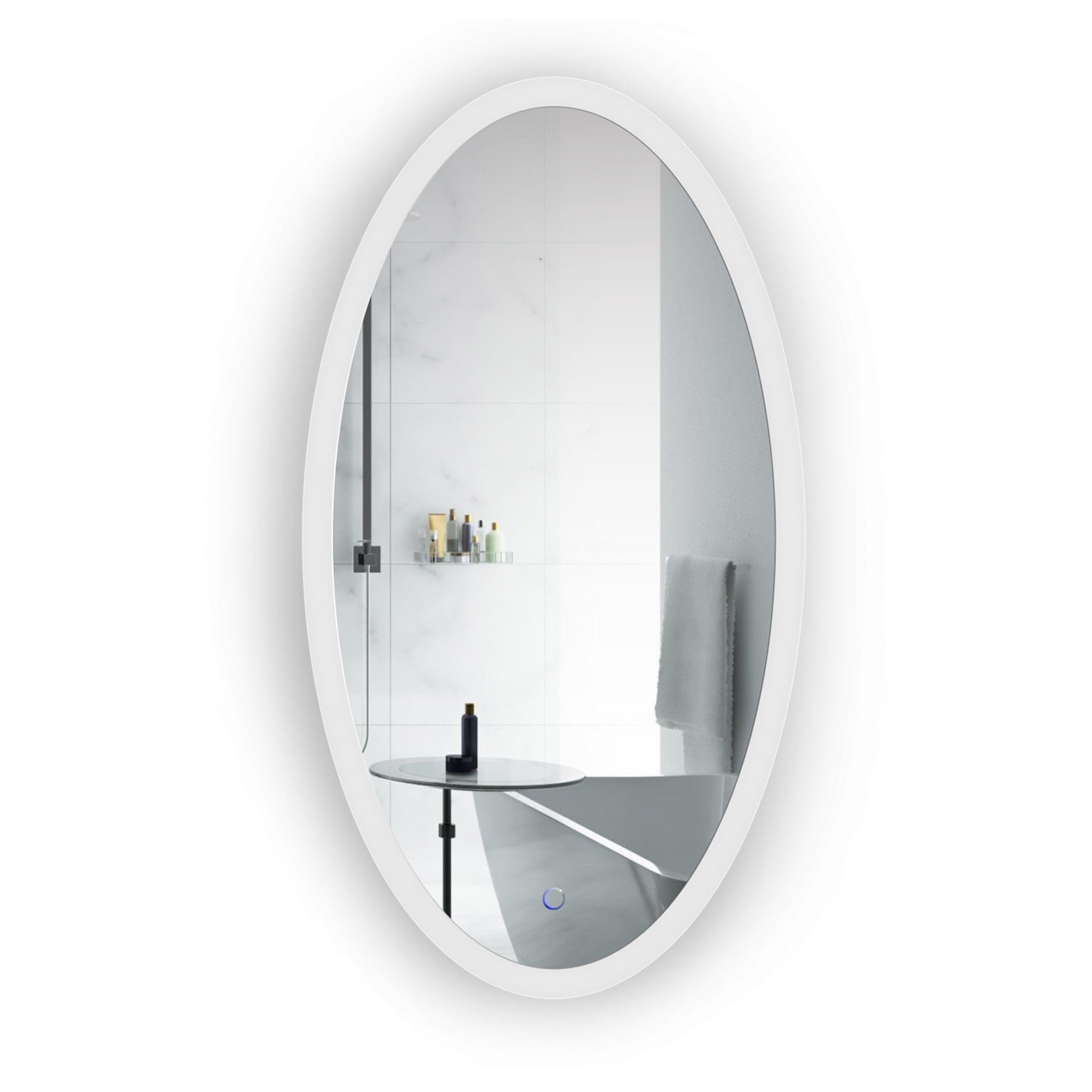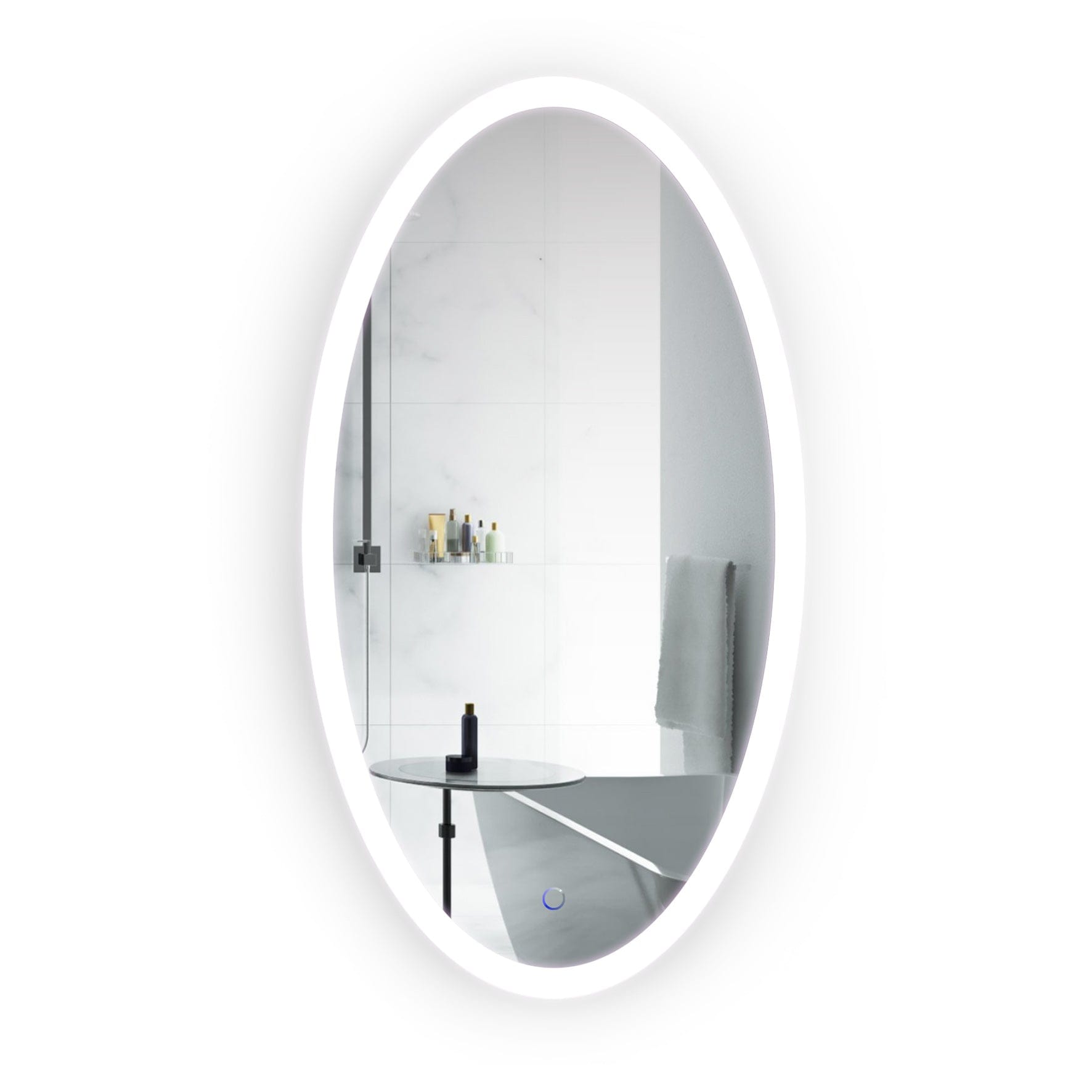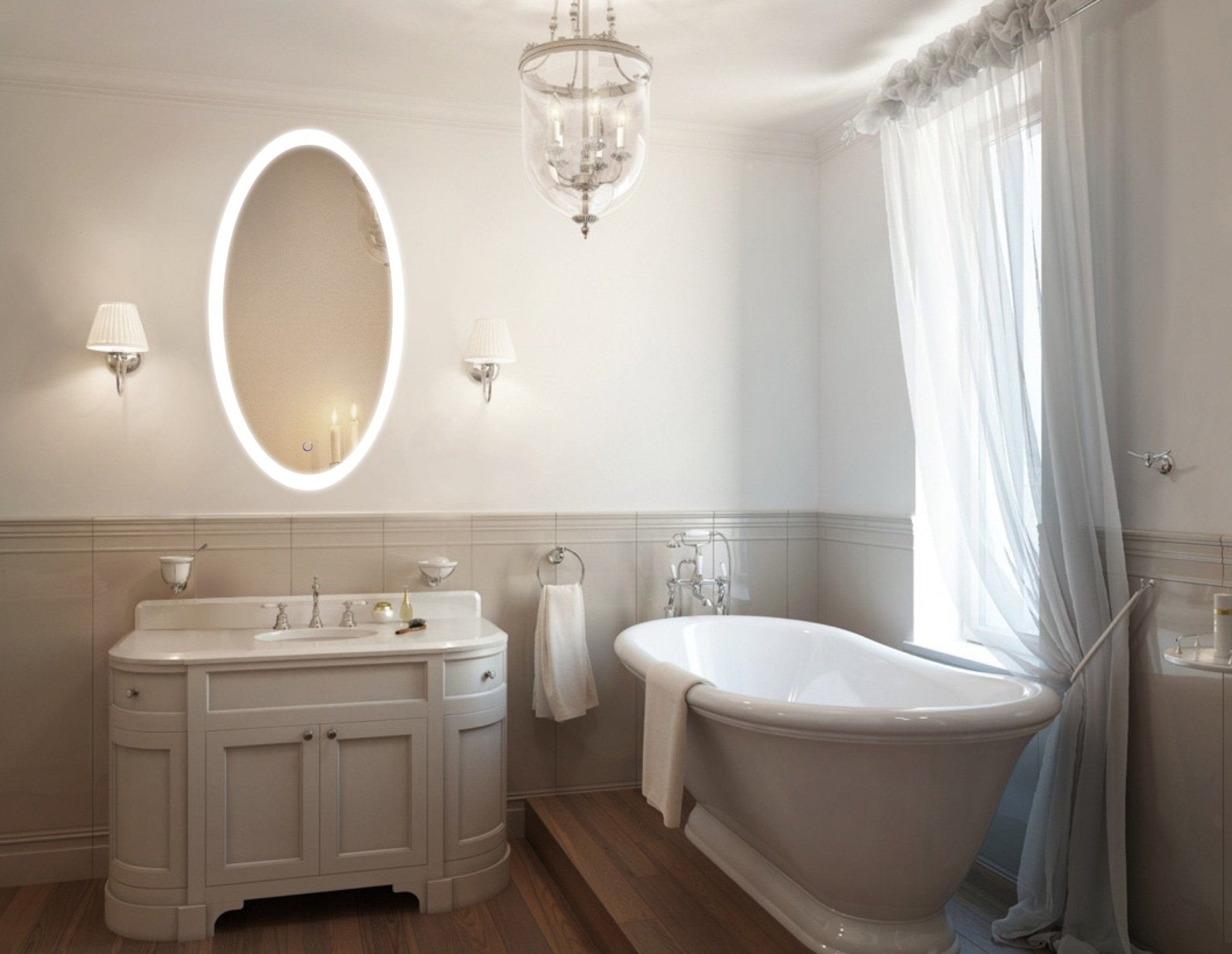 Sol Oval 24" x 44" LED Bathroom Mirror w/ Dimmer & Defogger | Oval Back-lit Vanity Mirror - Molaix
Sol Oval Bathroom Mirror is Perfect for any Bathroom, with its Cheerful Ambiance and Crisp Reflective Glass. Its Classic Form is Ideal for Double or Single Vanities and Pedestal Sinks.
Fingertip Touch Eco-Friendly LED Lighting
Give your bathroom, en suite, or powder room a touch of classic elegance with the Sol lighted Bathroom mirror. The frame-less, oval face of the bathroom mirror combines a timeless look with contemporary styling, and the oval mirror's day light provides sunny ambiance for your room.
Cheerful, Graceful Styling for Your Bathroom
The Sol lighted oval mirror has chic, tasteful lines that add to the luxury of marble and porcelain countertops and blend well with any vanity sink.
Daylight illumination from the Sol bathroom mirror provides sunny brightness throughout your room.
The 24 x 44-inch modern classic LED mirror gives you ample length for dressing, or you can hang the bathroom lighted mirror horizontally for a contemporary eye-shape accent.
The bathroom, en suite, and powder room mirror has a sturdy mounting base concealed behind the front mirror reveal.
Eco-Friendly LED Lighting at the Touch of a Finger
A 2-inch frosted-glass strip of LED illumination frames the Sol lighted mirror.
You can turn the LED mirror on and off with its fingertip-touch sensor.
The Sol bathroom, en suite, and powder room mirror lets you "go green" with energy-efficient LED lights, plus you'll save money over traditional lighting.
Clear Reflection all the Time
The Sol LED mirror has an integrated defogger with safe, gentle heating coils.
The bathroom lighted mirror remains mist-free so you can prep quickly on the run.
The defogger lets you keep the glass surface of the Sol LED oval mirror clean and free of streaks.
The Sol LED mirror also offers two innovative designs. A DEFOGGER keeps the bathroom mirror free of after-shower moisture.
FOG FREE REFLECTION
You can step out of a hot shower and still see your reflection in the Sol lighted mirror.
An integrated pad defogs the Sol LED mirror with safe, gentle heating coils.
The mist-free bathroom lighted mirror lets you prep quickly if you're on the run.
The defogging pad for the Sol LED round mirror help keep the glass clean and free of streaks.
E-Z ON/OFF SENSOR DIMMER For Perfect Light
We Use Only Top Grade SILVER BACKED GLASS
DEFOGGER Keeps Mirror Clear And Free From Condensation |Now You Can See Your Reflection Clearly | FOG FREE!
ENERGY SAVING LED LIGHTING | Provides 50,000 Hours of Warm and Inviting Ambiance
Installation Videos
Feature Videos
---