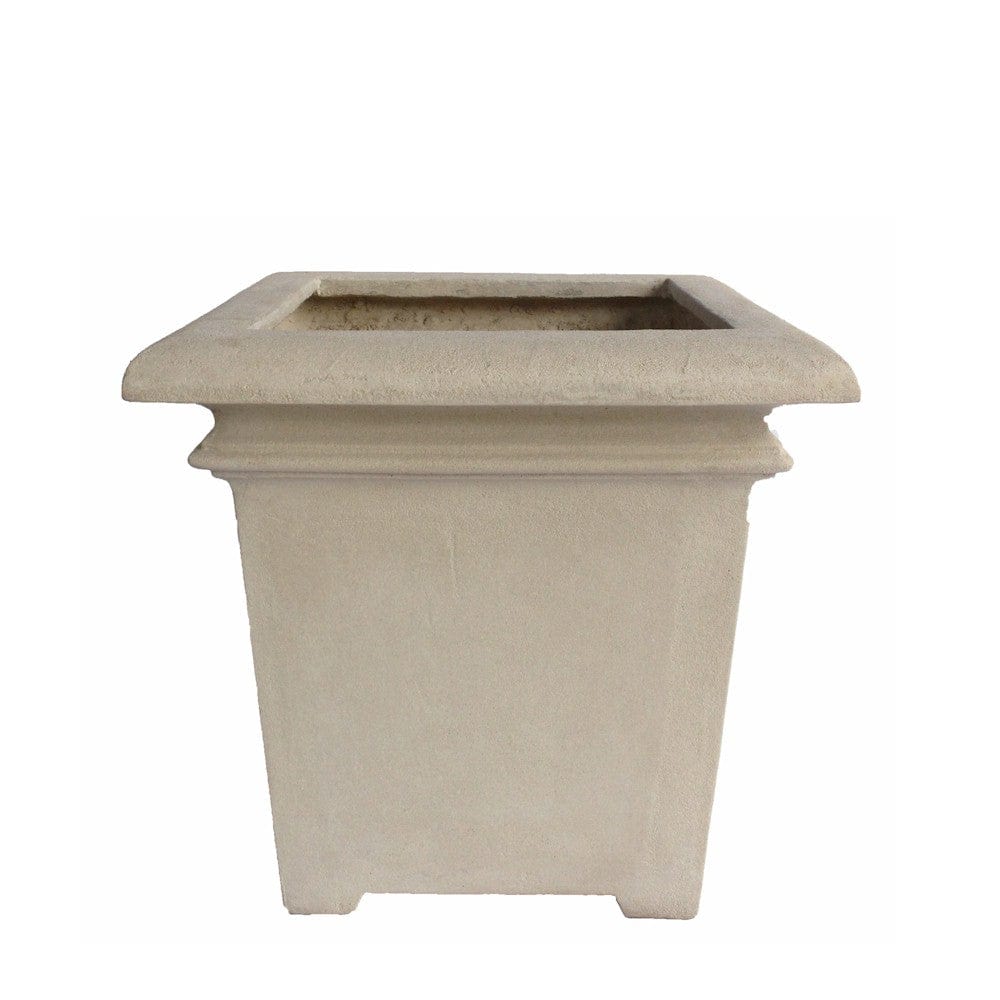 Palace Square Planter
The timeless Palace Square Planter features classical design that will complement your patio, backyard, front entry to hotels and resorts
Made by our artisan of cast limestone, this planter will withstand wind, rain or sun and virtually maintenance free
Drainage hole can be drilled free of charge
Please specify when ordering
Features:
Our color is blended within the product. Therefore, it won't change color thru the years.
White Natural Limestone
Heavy duty product
It has longer lasting live than resin material
Each piece is sealed with stone sealer to protect the pores from dirt
Heavy enough not to be blown by strong wind.
High quality product with 2-years limited manufacture warranty
 Our high-end Limestone products for indoor or outdoor.  These cast stone products have the beauty texture, elegant, original appearance and strength of natural limestone.  Our products are extraordinary for commercial usage such as resorts, hotels, apartments, restaurants, hospitals, libraries, as well as for home usage.  The products have strength and weight of solid stone and worry free for windy region.  
Specifications:
Warranty Term:
Anderson honors the Limited Warranty to the original retail purchaser, to be free from the manufacturing defects.  Anderson will be responsible, within one year from the date of purchase, reasonable and customary labor rates to repair or replace the defective parts excluding shipping cost from the retailer to and from Anderson or a repair center appointed by the Customer Service Department of Anderson to the original purchaser.  After one year from the date of purchaser, the customer will be responsible to packing, and all the shipping and transportation costs.  A 1-Year Limited Warranty for Commercial use and a 2-Year Limited Warranty is given for residential use for the same products mentioned above.  Please see below what is not covered on the warranty. 
Warranty Length:
2 Years
---