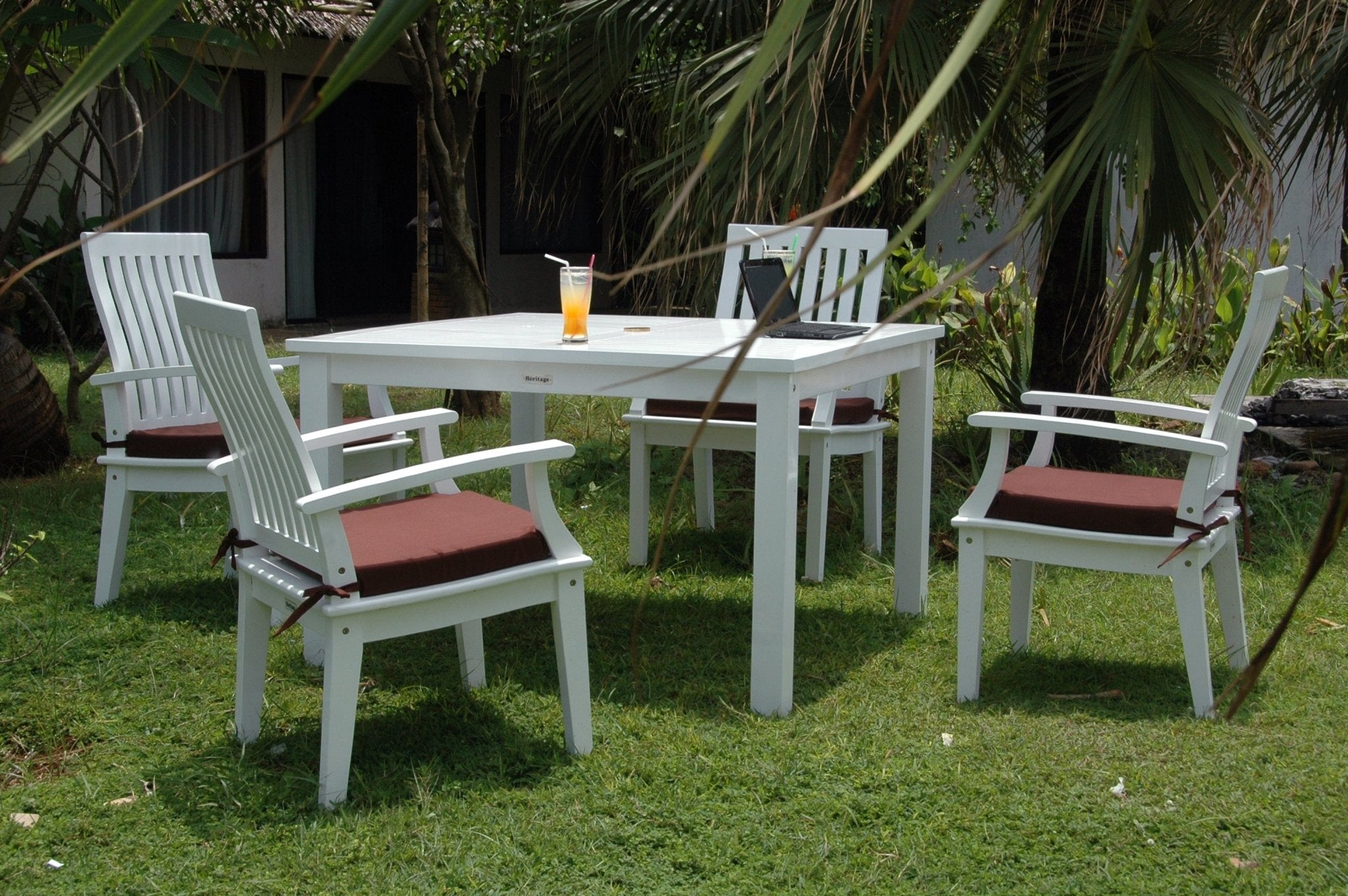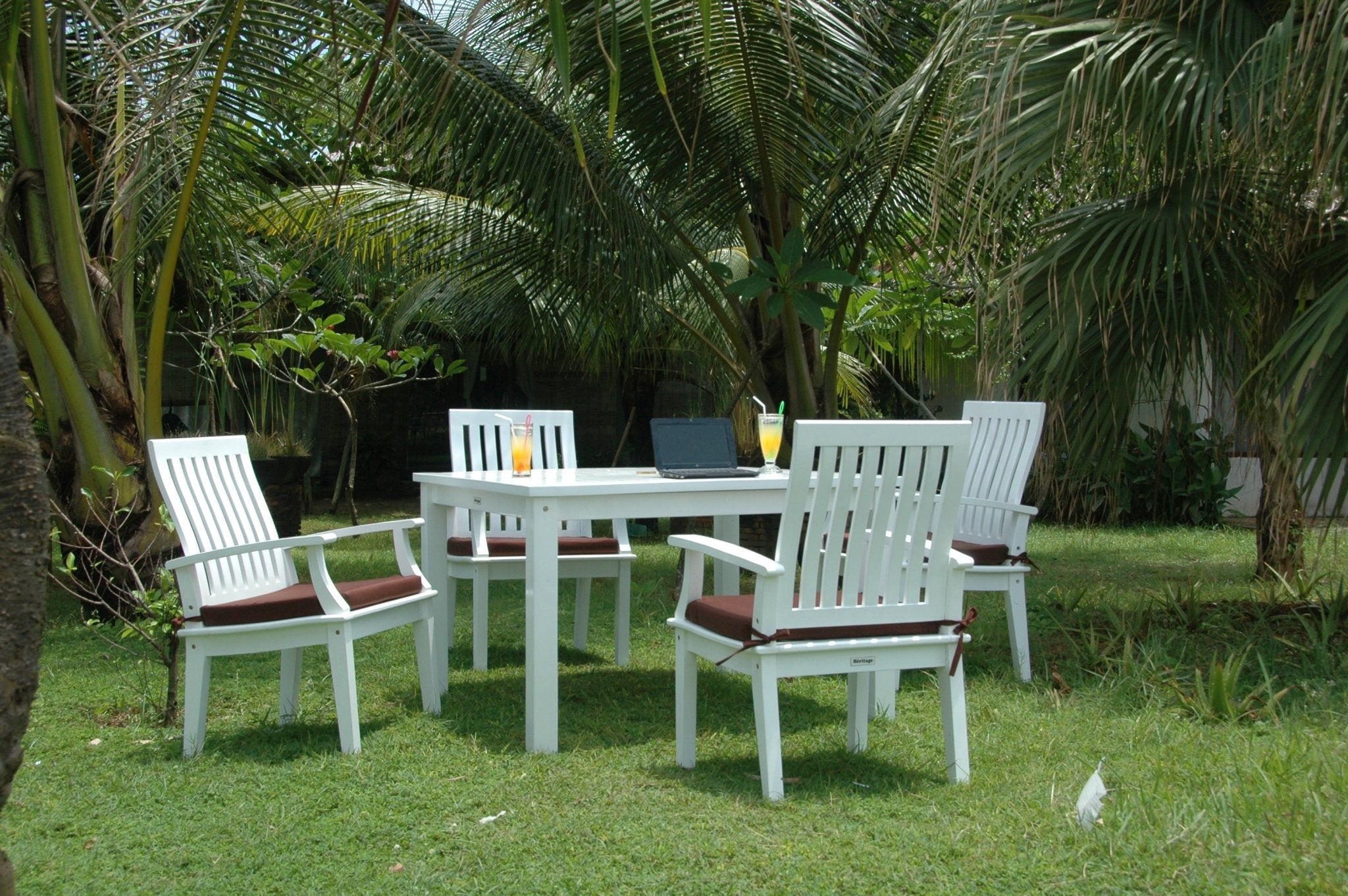 Magnolia 5-Pieces Dining Set
Our Magnolia Collection Set bring joy and comfort to your patio
The uniqueness of each item will make your garden or patio unforgettable to your guests
It contains 1 47" Magnolia square dining table and 4 Magnolia dining armchairs
Features:
Mahogany white paint
1 TB-P047SQ Magnolia Square Dining Table
4 CHD-P799 Magnolia Dining Armchair
Cushion is not included
Heritage Collection a smooth, white, durable indoor outdoor furniture. Can be use for indoor as well as outdoor furniture. Design using mahogany solid hardwood painted with multiple coats oven process to ensures that Heritage Collection will stand out from the elements for decades    
Specifications:
TB-P047SQ: 30 H x 47 W x 47 L
CHD-P799: 37.5 H x 24 W x 22.5 D
Warranty Term:
Anderson honors the Limited Warranty to the original retail purchaser, to be free from the manufacturing defects and workmanship, but does not include any small crack in the end grain of wooden furniture.  Anderson will be responsible, within one year from the date of purchase, reasonable and customary labor rates to repair or replace the defective parts excluding shipping cost from the retailer to and from Anderson or a repair center appointed by the Customer Service Department of Anderson to the original purchaser.  After one year from the date of purchaser, the customer will be responsible to packing, and all the shipping and transportation costs.  A 1-Year Limited Warranty is given to all frames used in upholstered chairs, love seats, sofas, ottomans, loungers, benches and tables for commercial use.  However, a 2-Year Limited Warranty is given for residential use for the same products mentioned above.
Additional Warning or Disclaimers:
Warranty Length:
1 Year
---