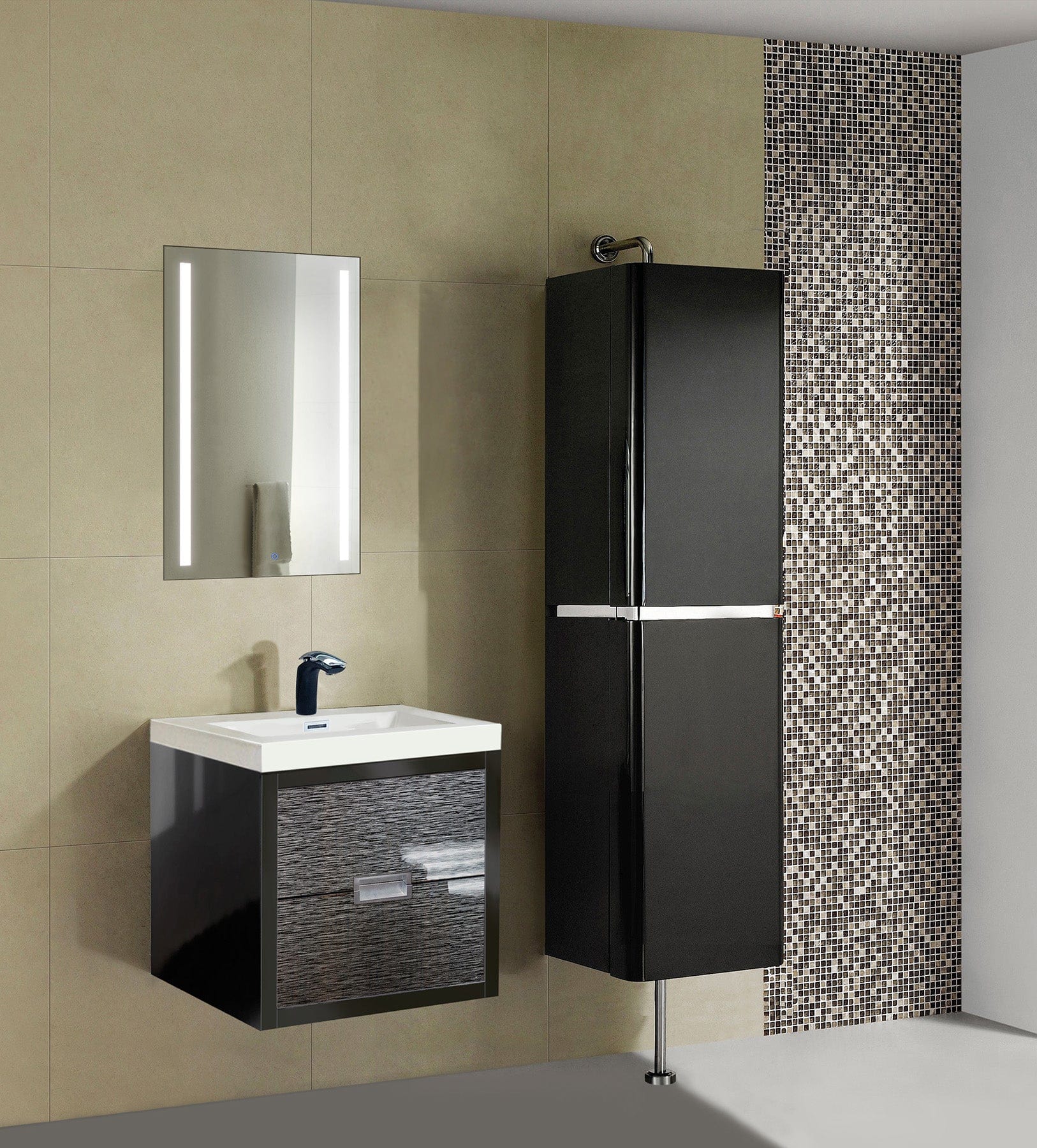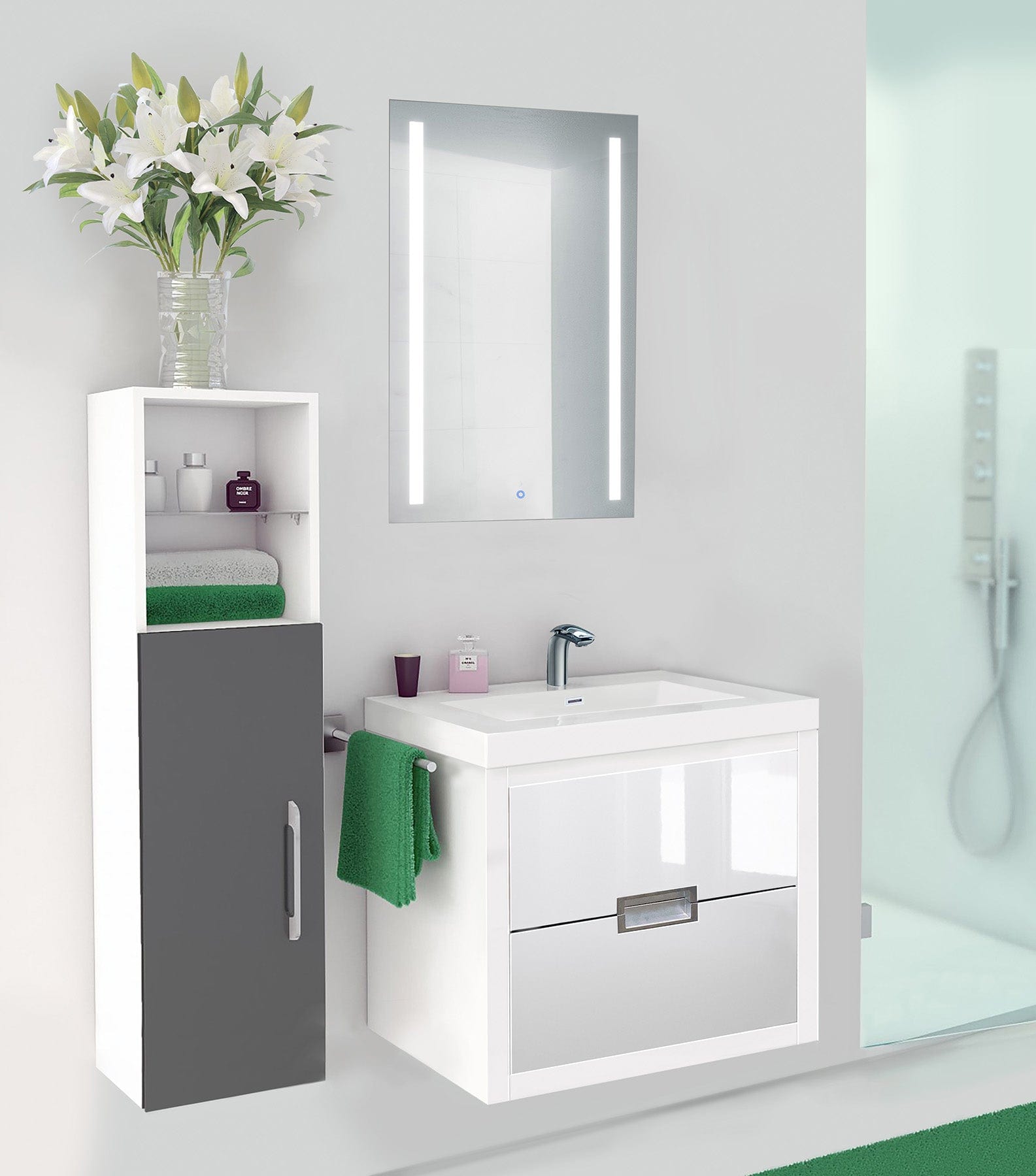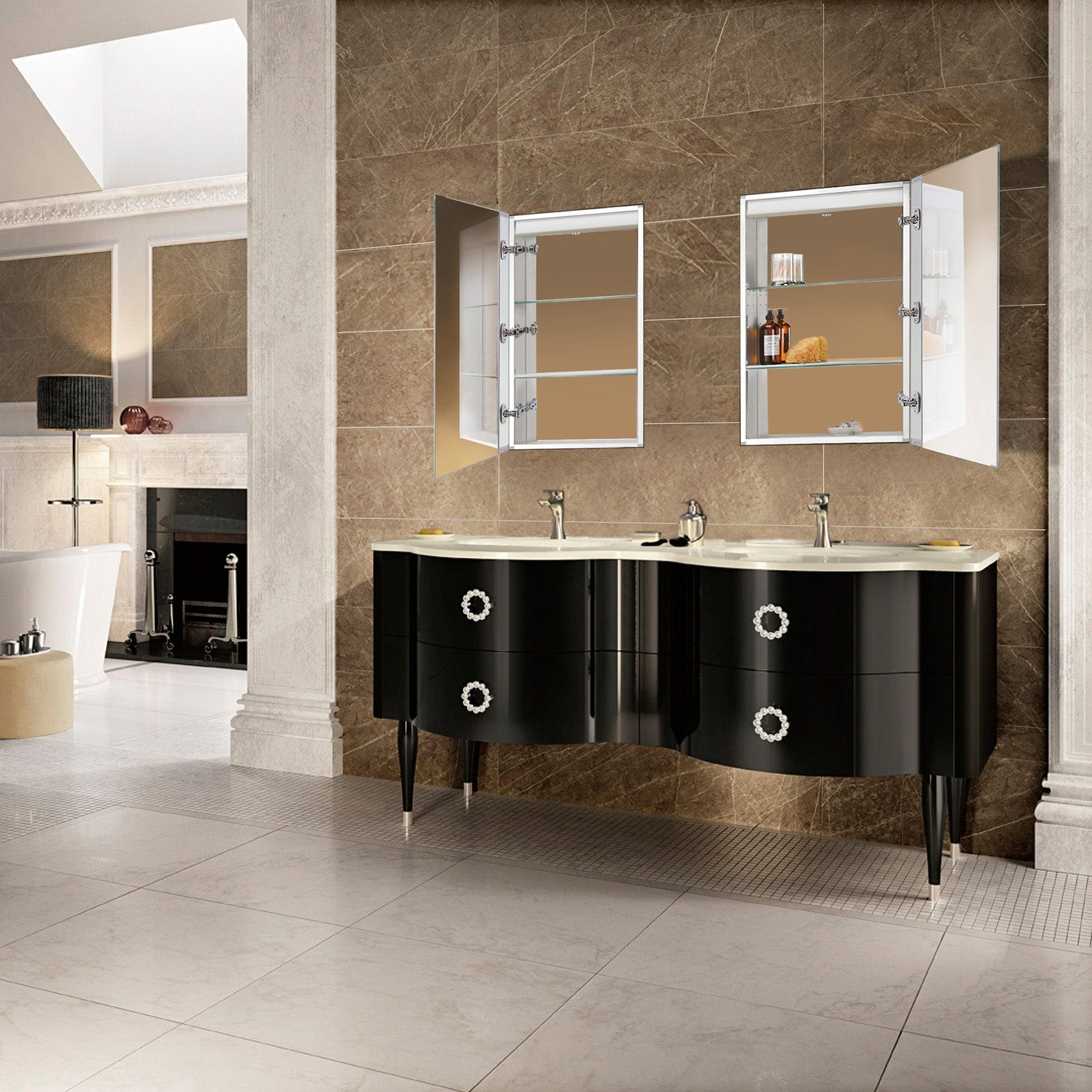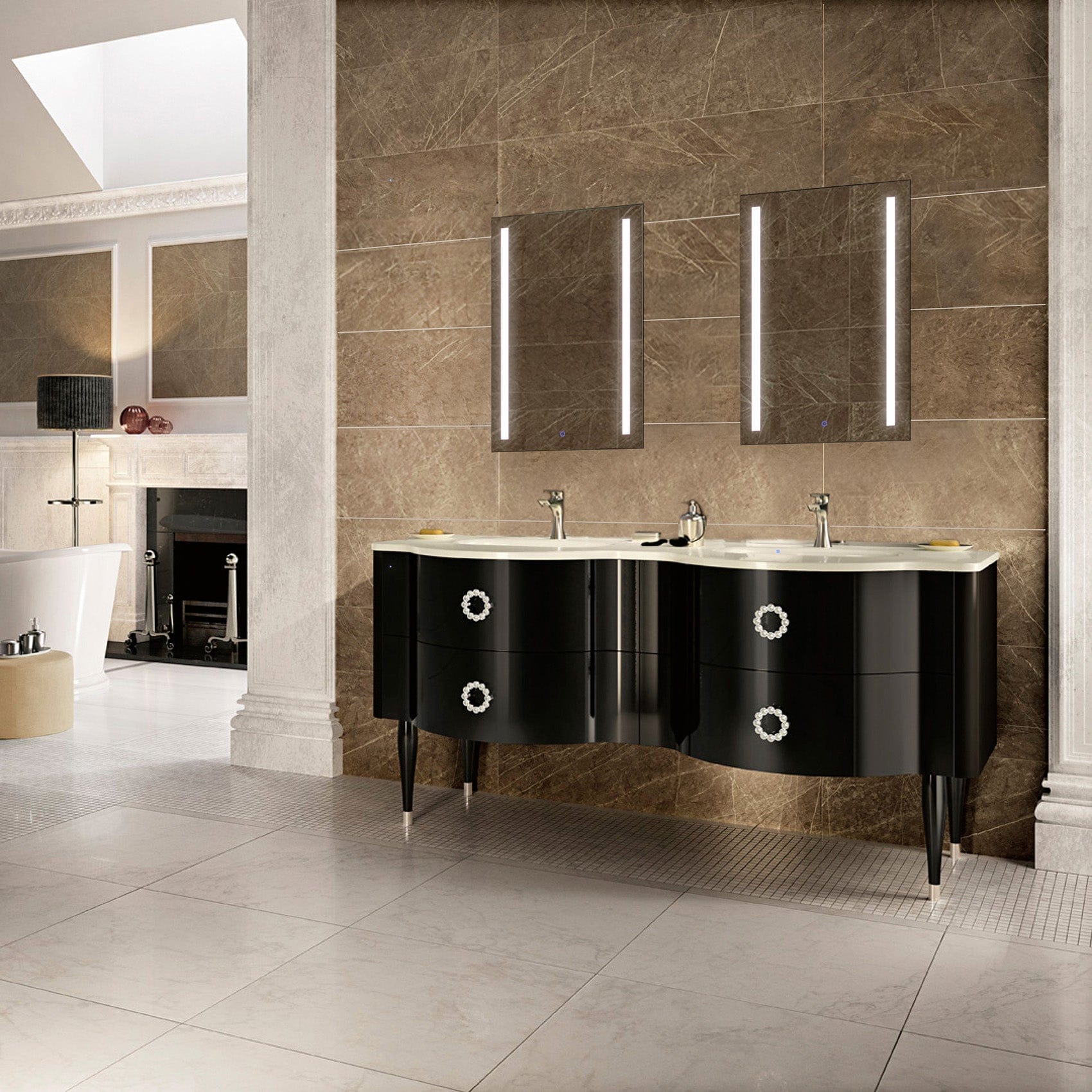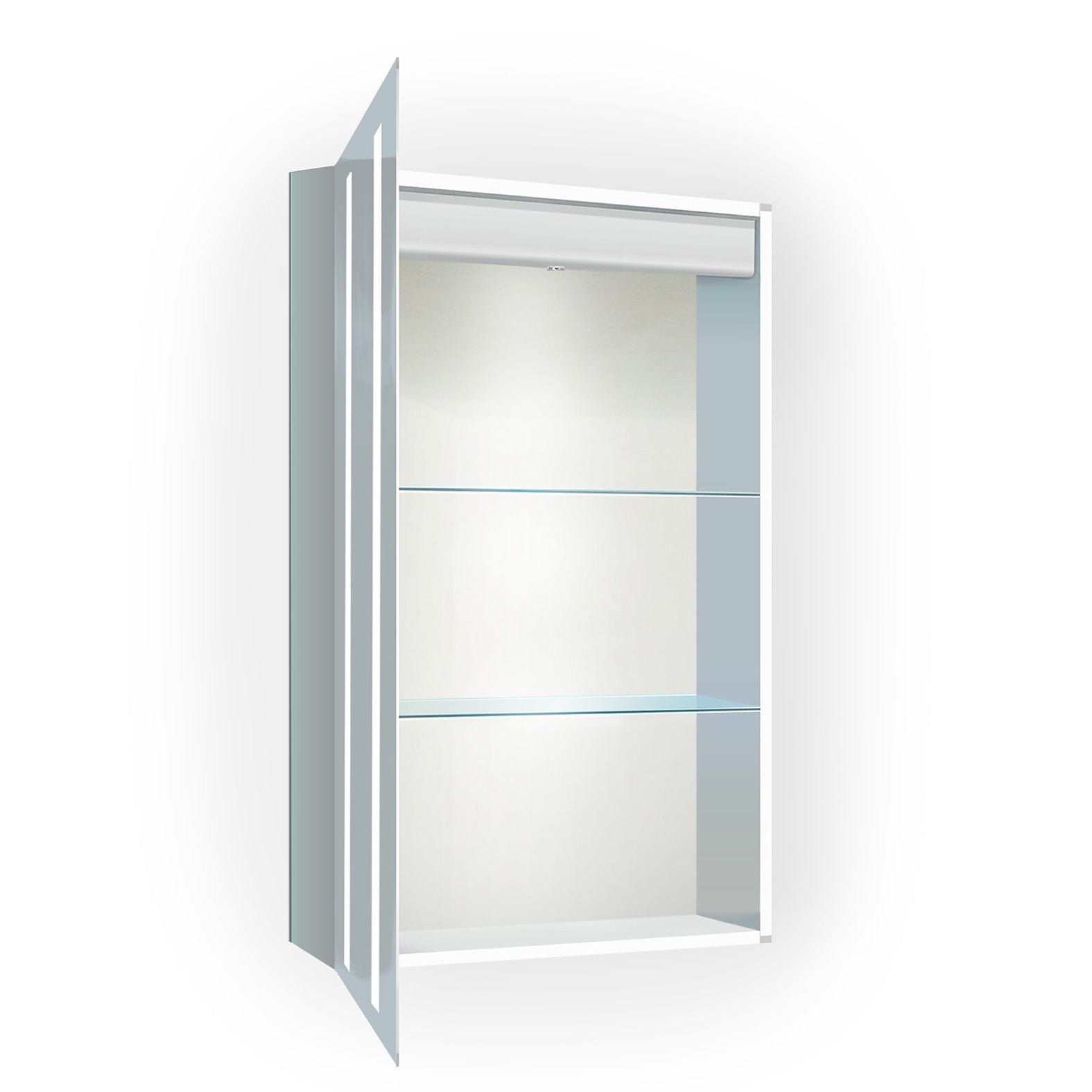 KINETIC 20" x 30" Left Cabinet - Molaix
Sleek, functional, modern. These elements are perfectly captured in the Kruggs Reflections Kinetic Collection medicine cabinet; a cabinet specifically designed to create a practical, yet relaxing bathroom environment.
Our 20x30 cabinet features a modern, mirrored front door and a soft, eco-friendly LED task light that can be easily adjusted with the smart touch dimmer. Krugg Reflect+ mirror backing not only offers a crisp reflection, but also protects from discoloring and warping. Another premium feature is the integrated heating element which ensures your reflection is always clear.
The cabinet also boasts a complete, mirrored interior. Three clear, adjustable glass shelves provide a discreet storage space and an interior light smoothly highlights your reflection and bath items. Soft-close, Austrian Blum hinges allow you to quietly shut the door and ensure a calm bath atmosphere.
For flexible installation, the cabinet can be recessed or surface mounted, making the cabinet ideal for both large and small bathrooms.
A unique blend of style and functionality, this high-end, modern medicine cabinet is a beautiful addition to any bathroom.
What's Included
Mirror
3-adjustable shelves
Mounting hardware
Natural LED light
170 Degree opening capability
Soft-close, blum hinges
Integrated heating element
On/off dimmer sensor
3 clear, adjustable glass shelves
Recess or surface mounted installation
---