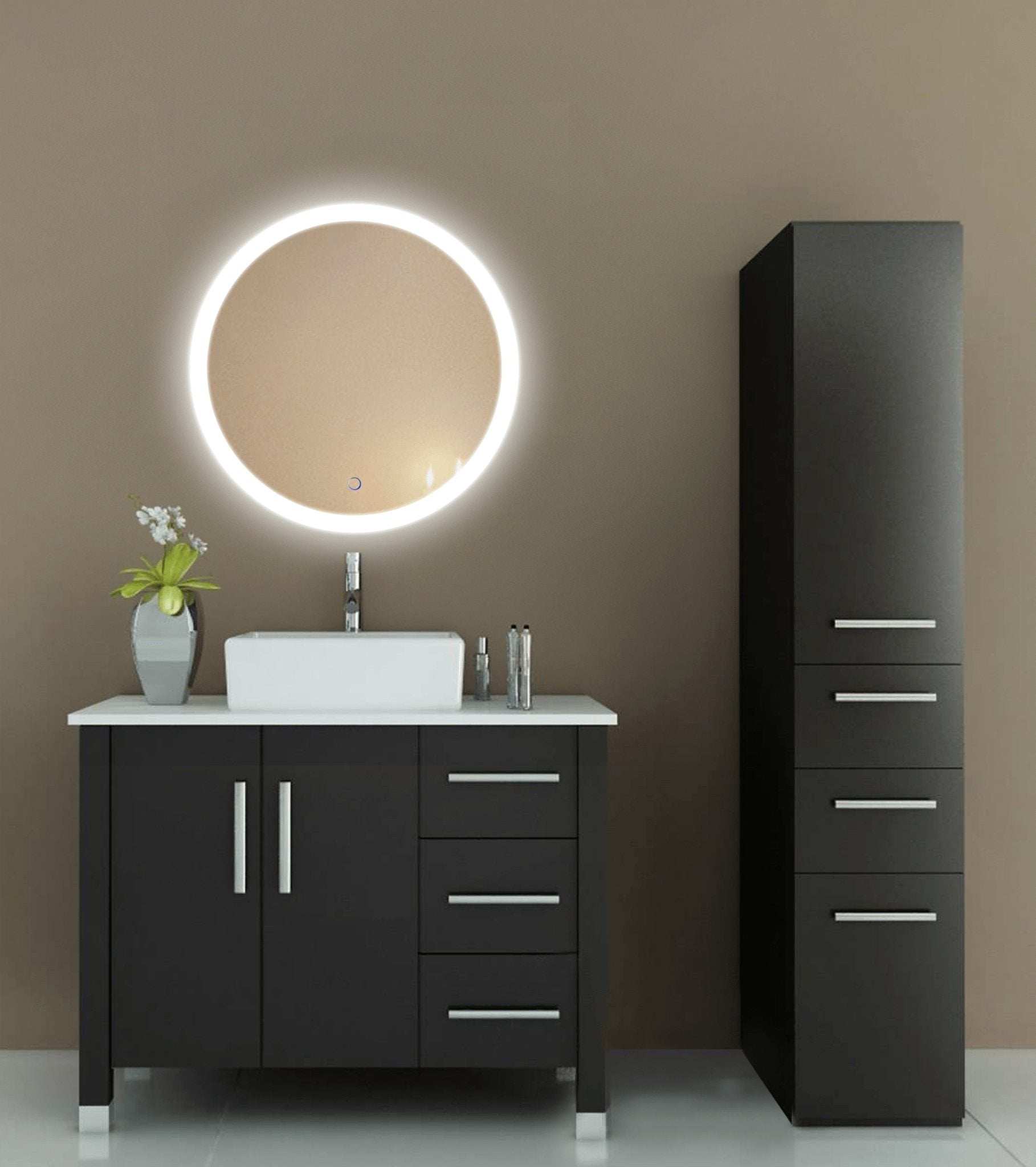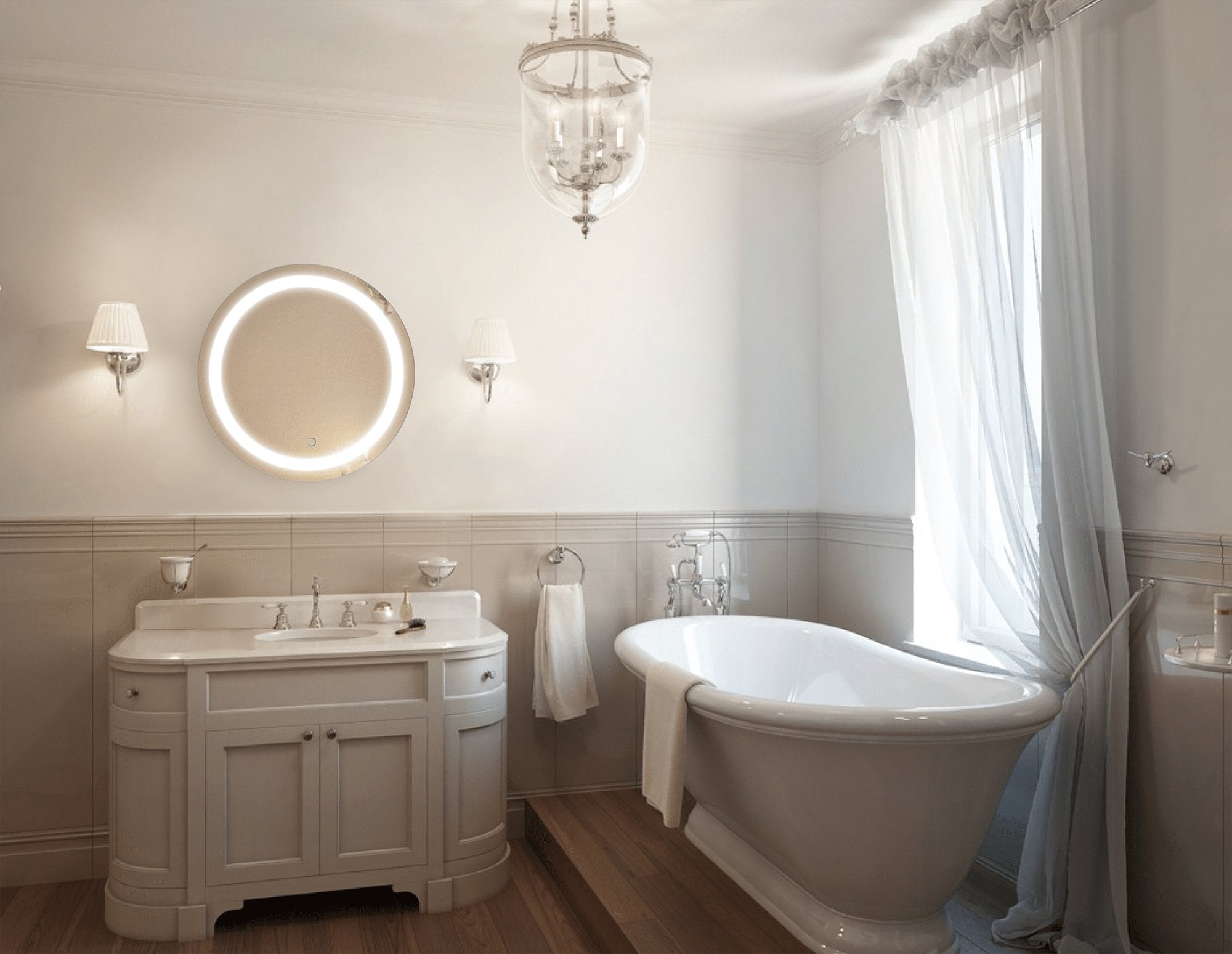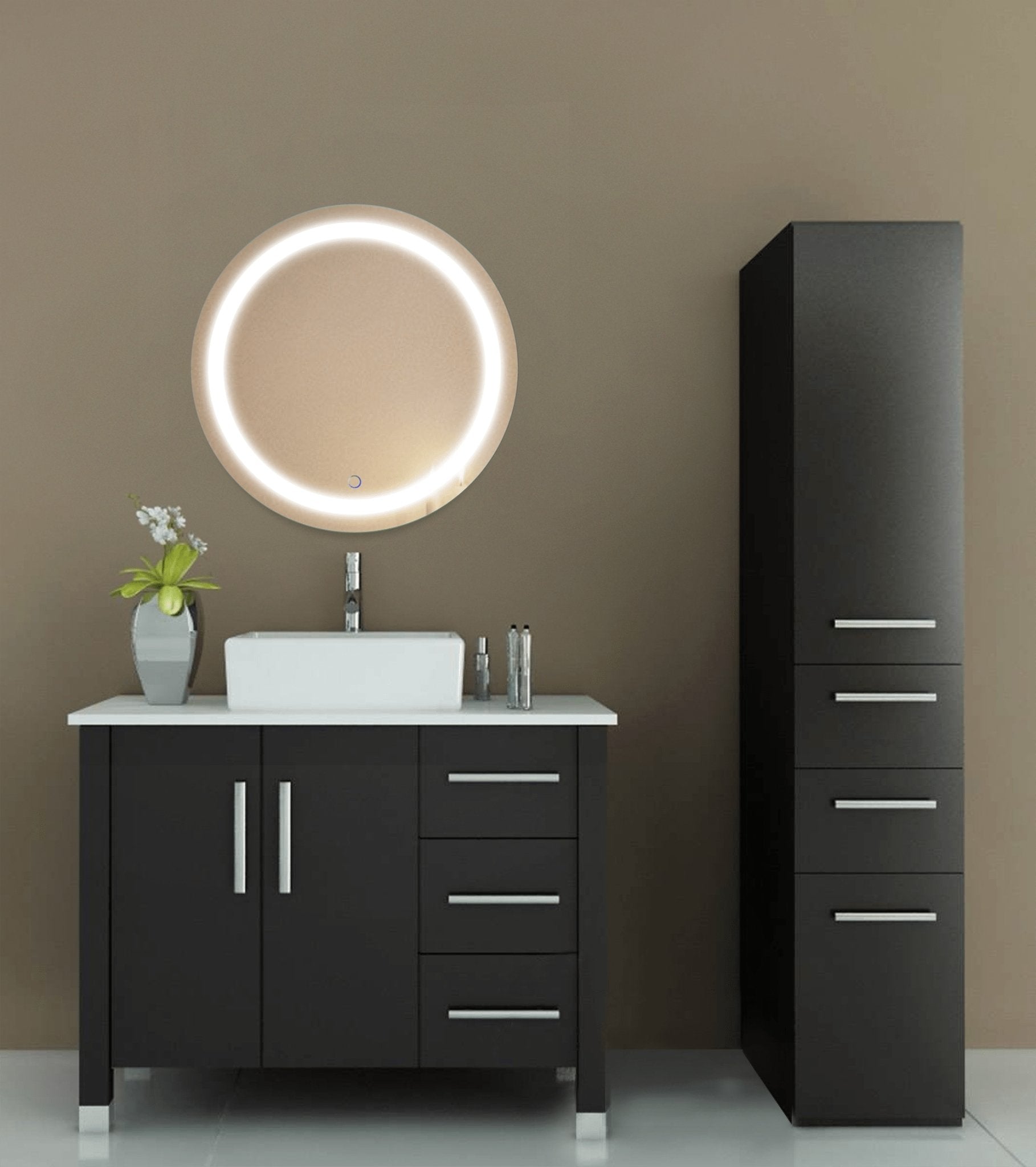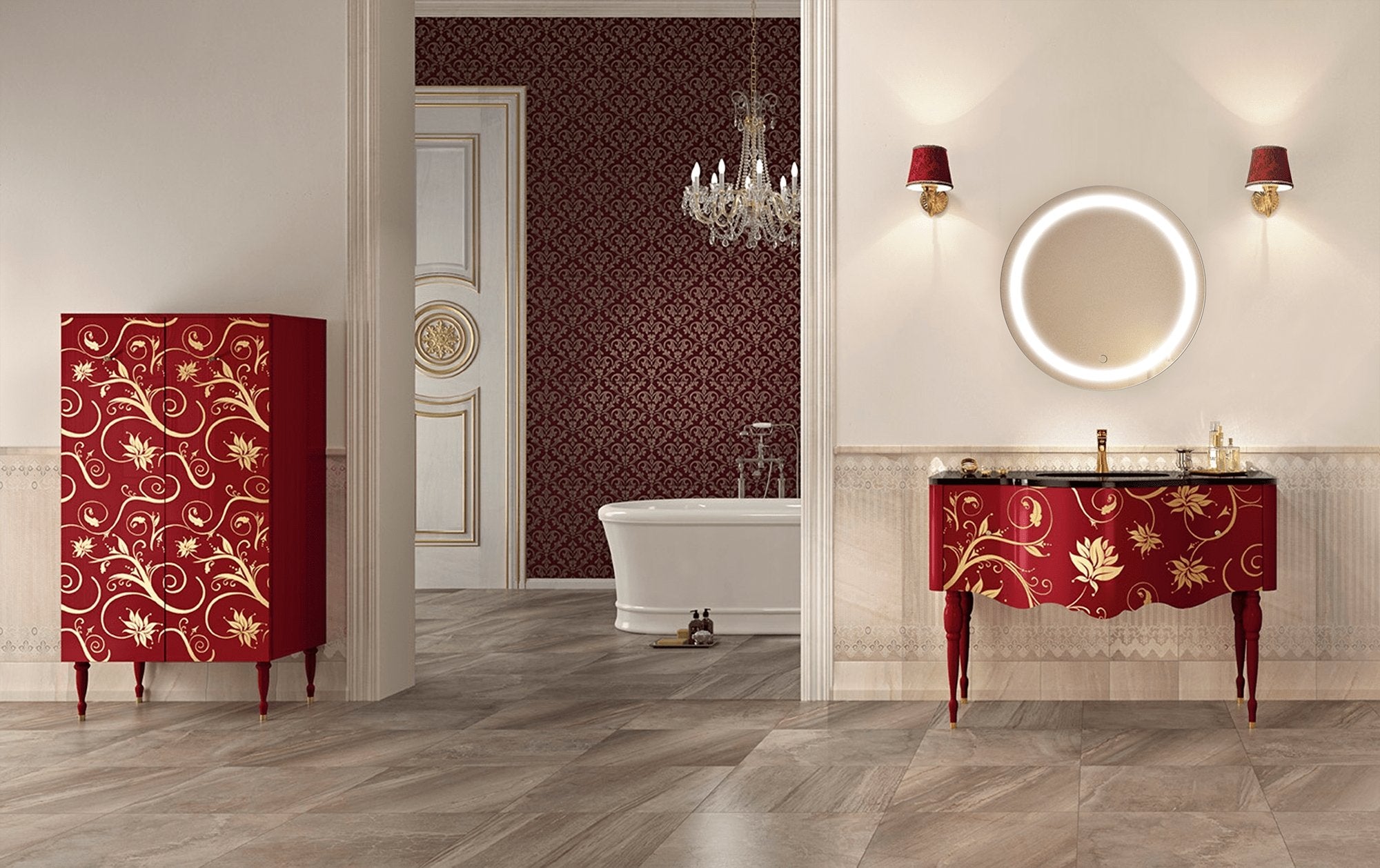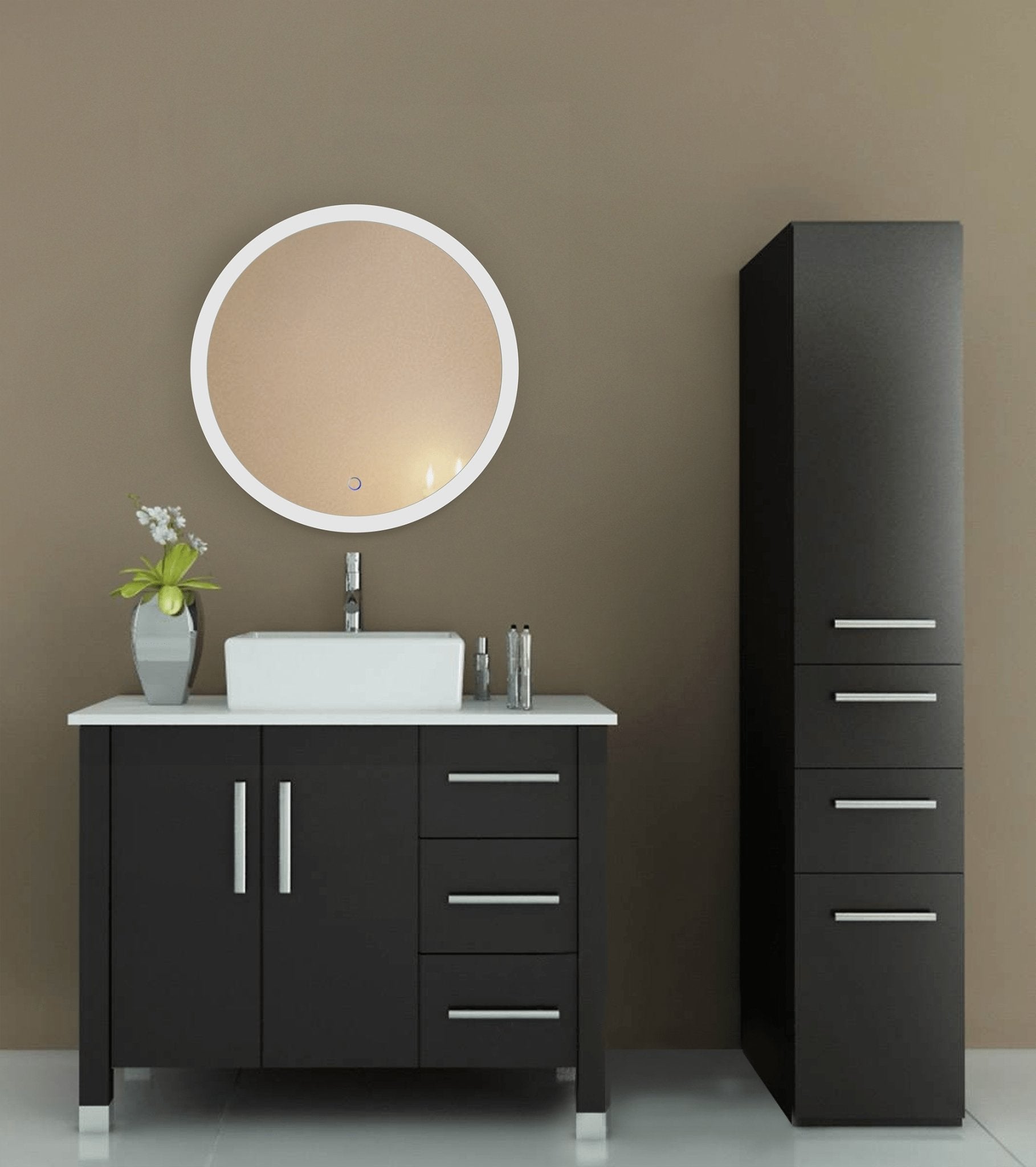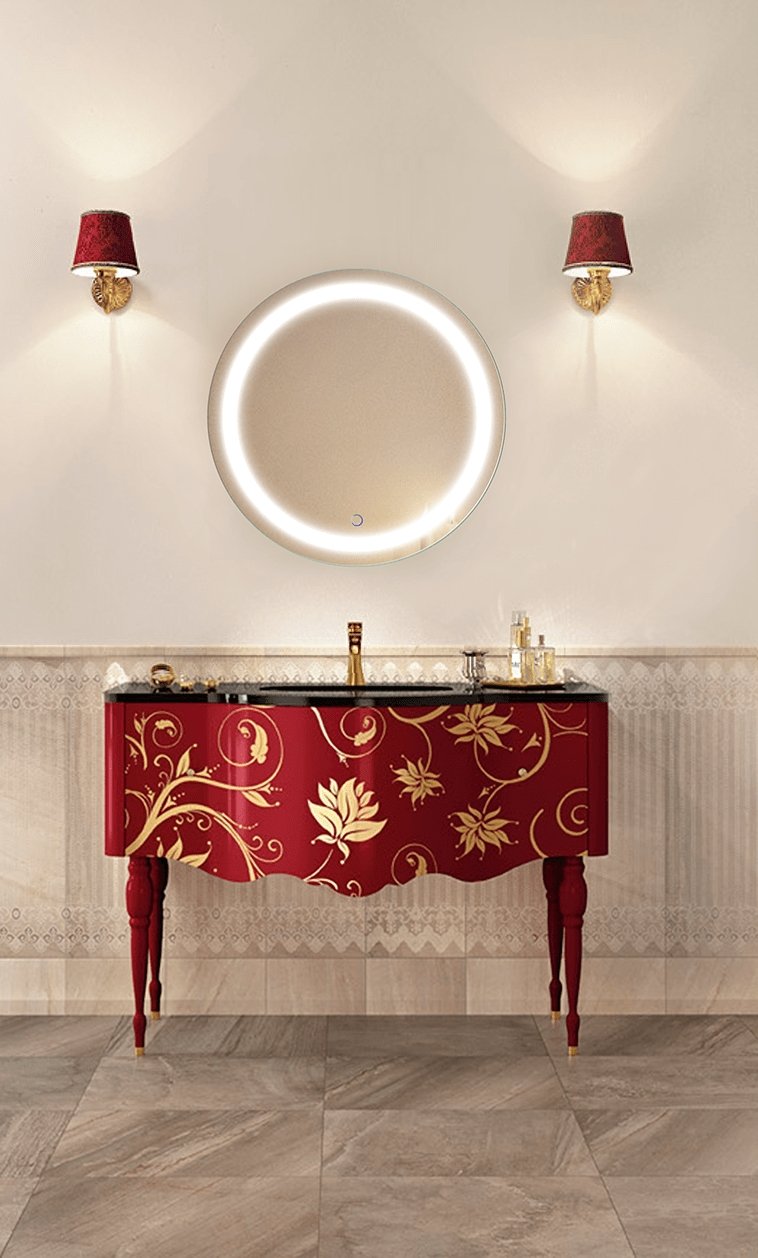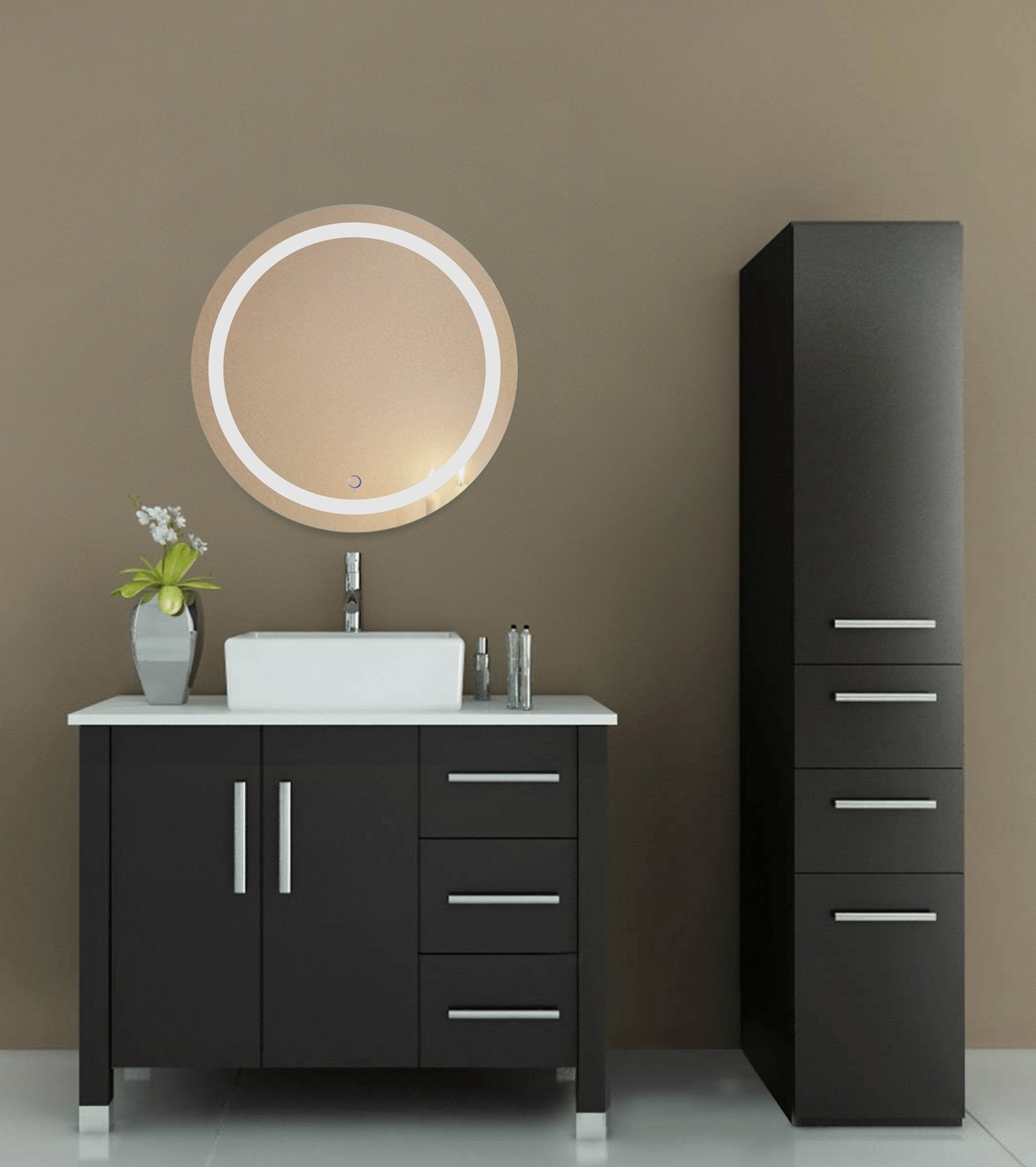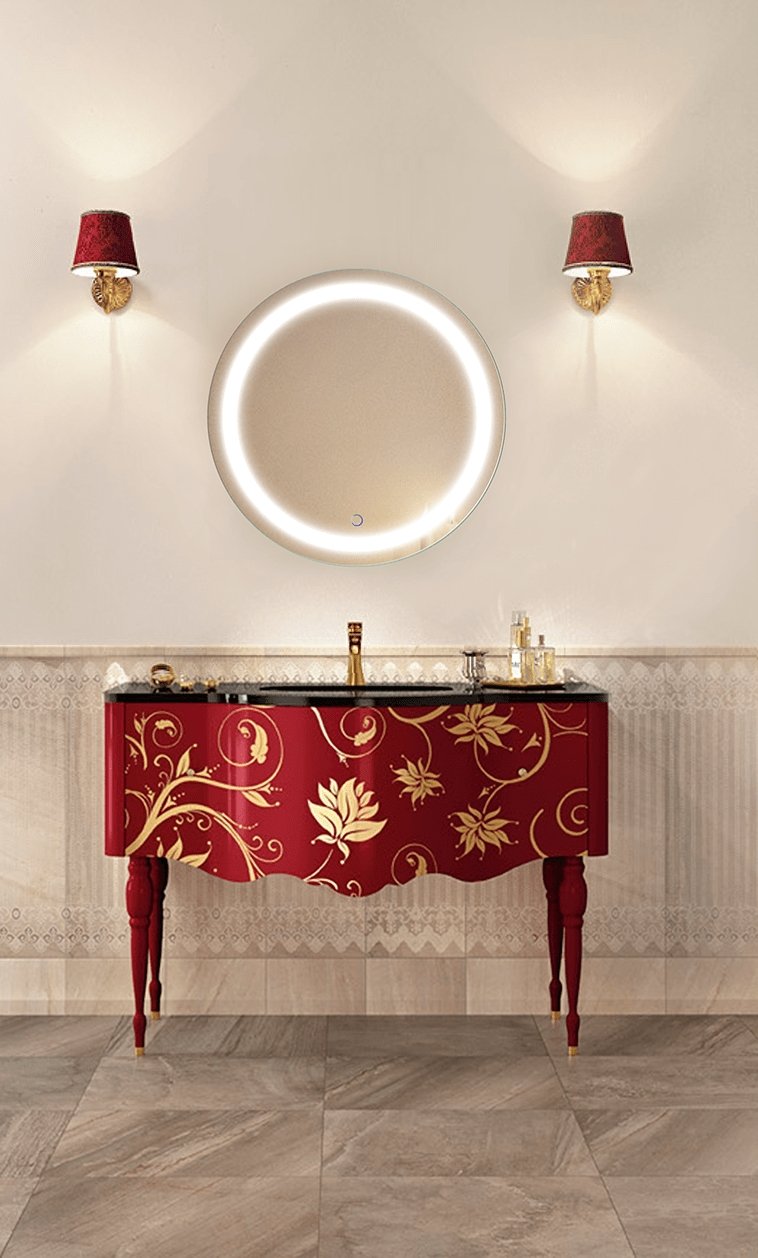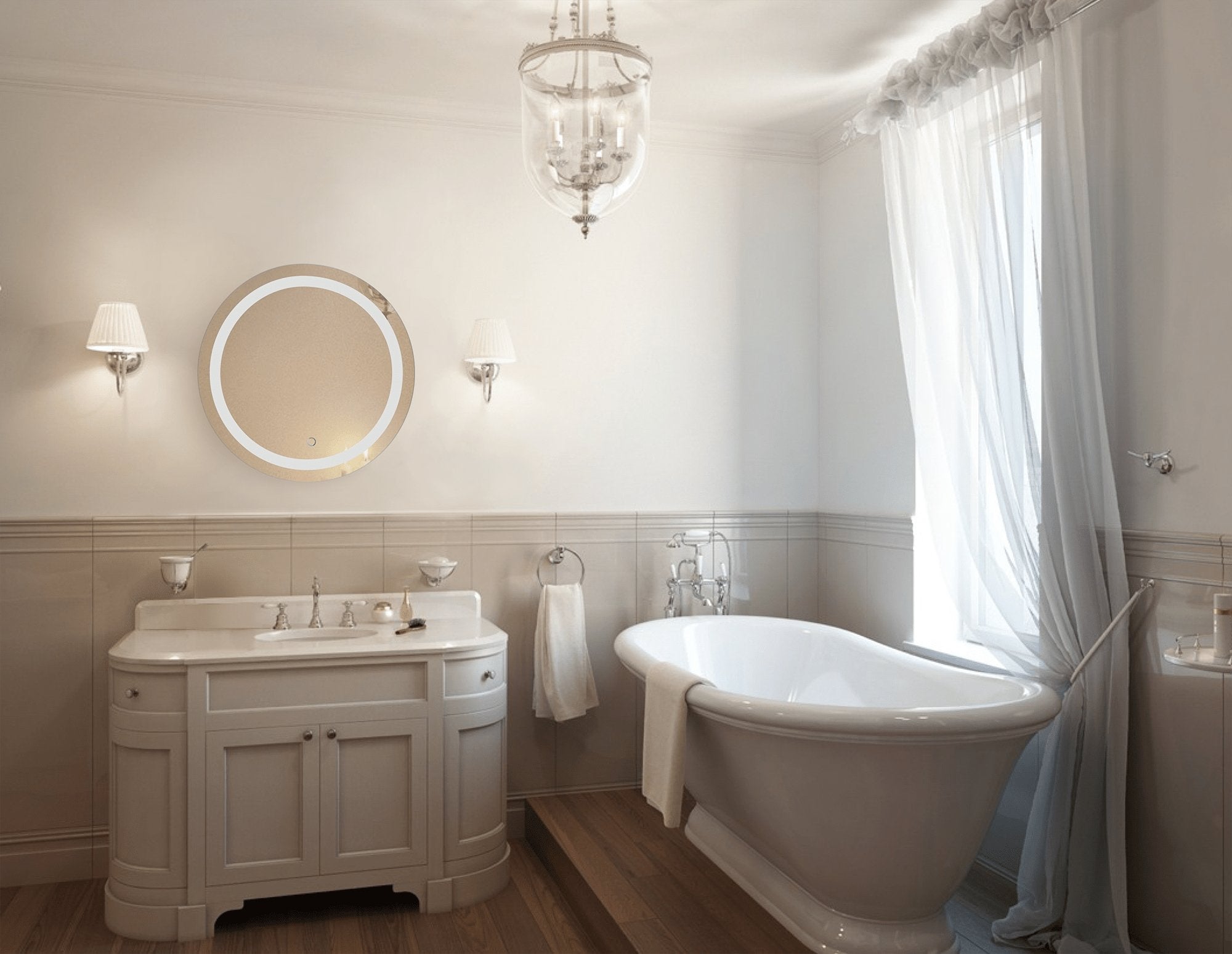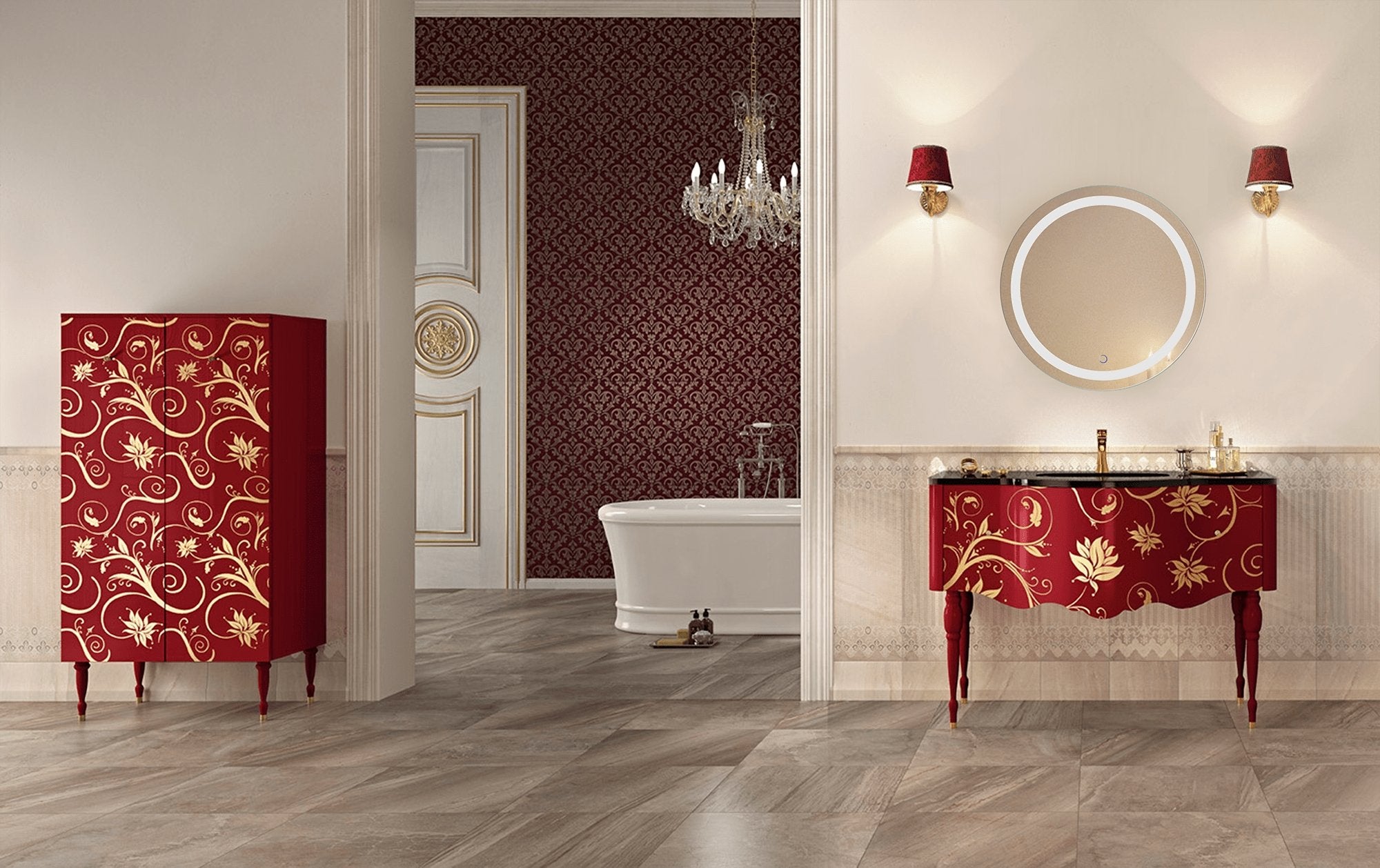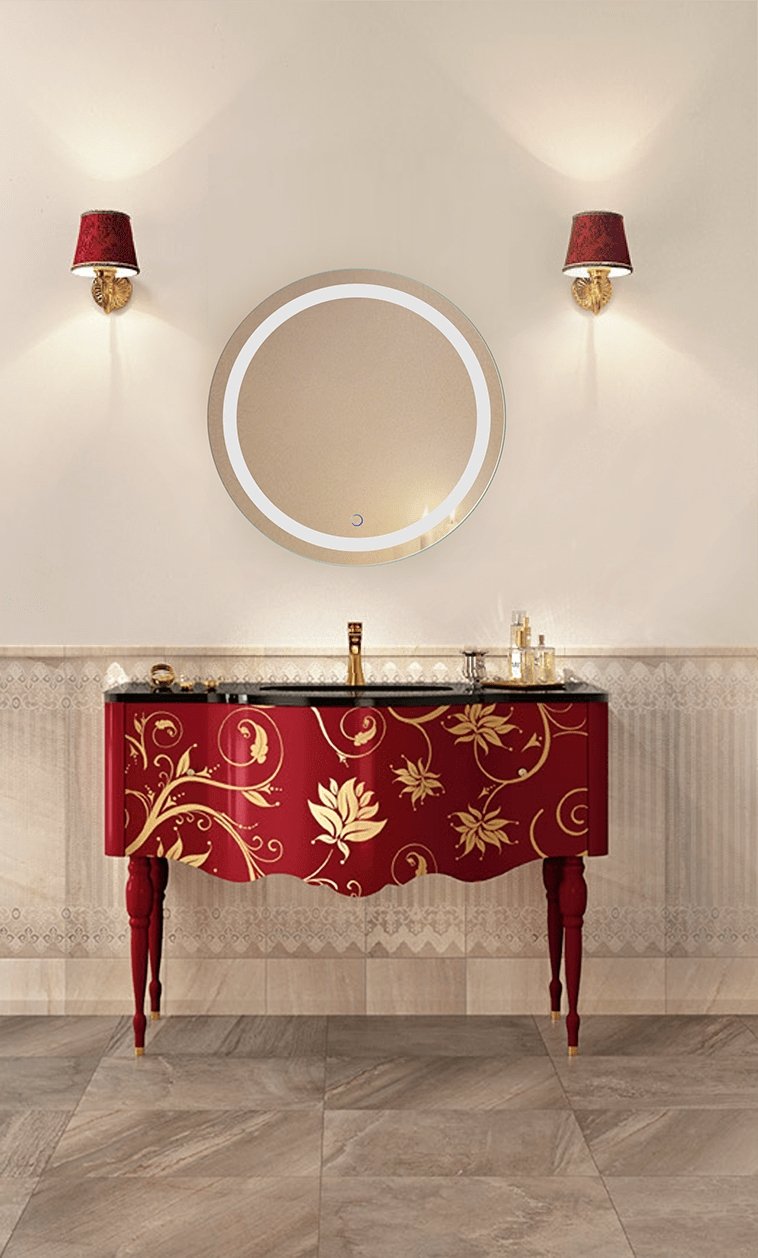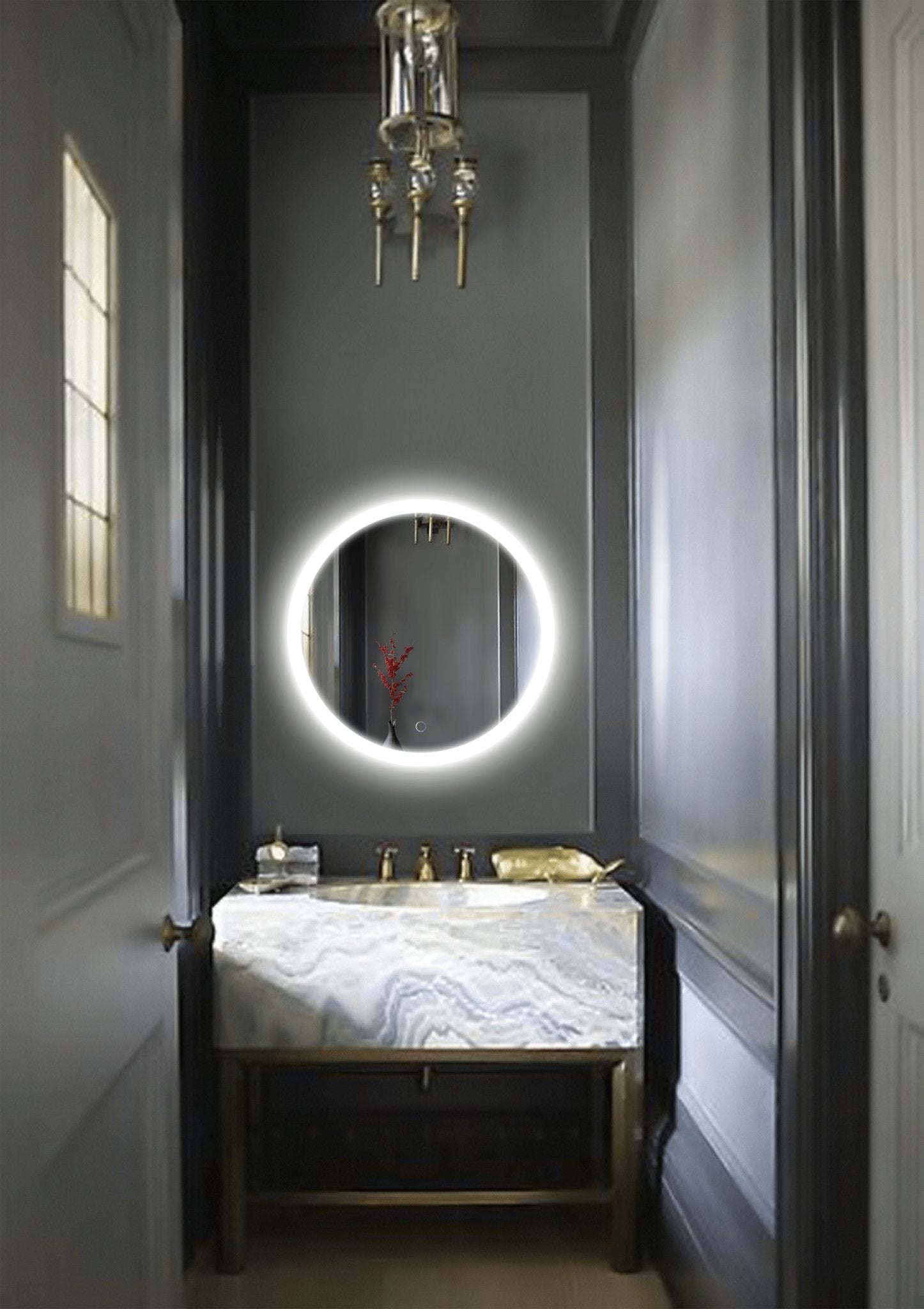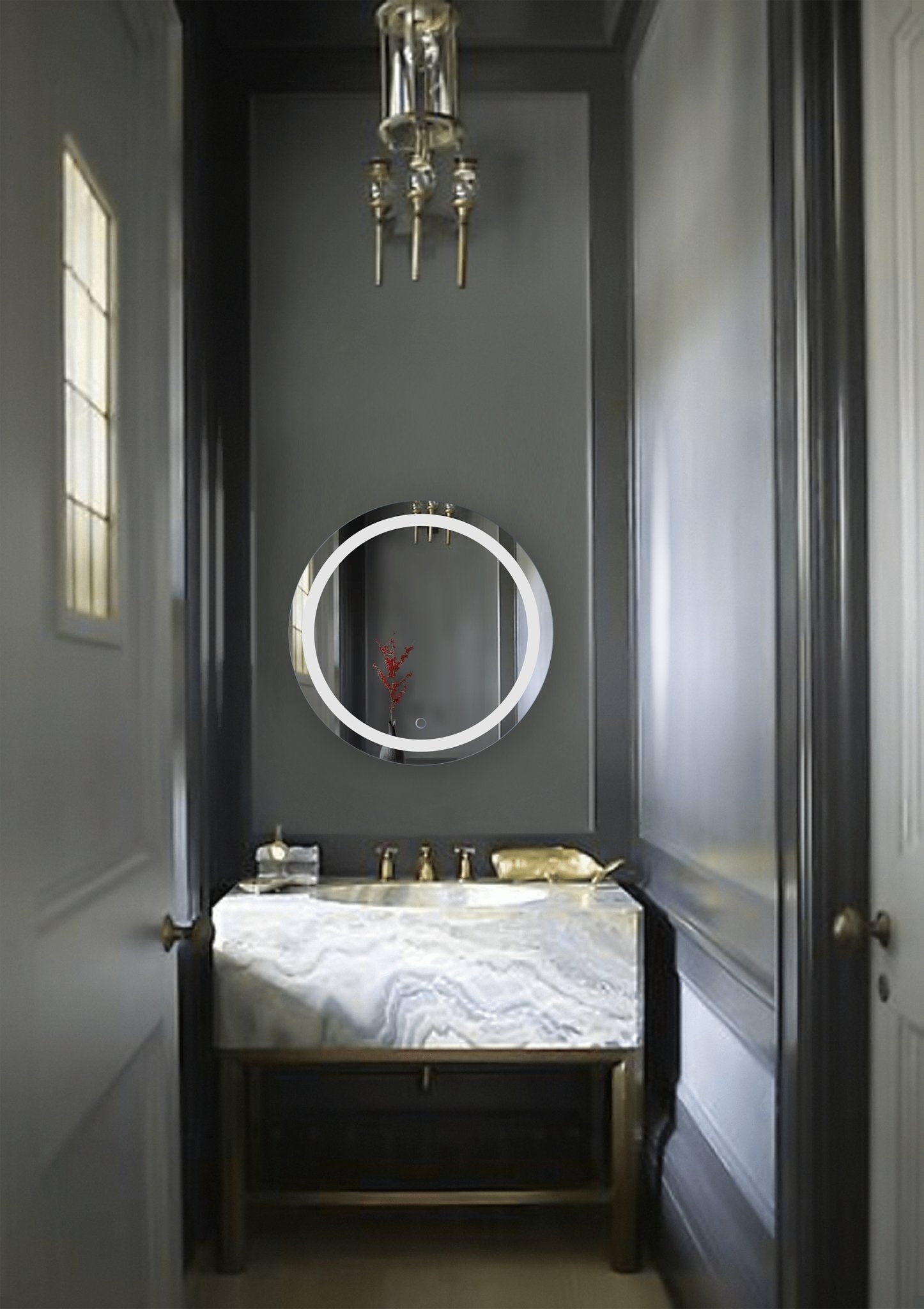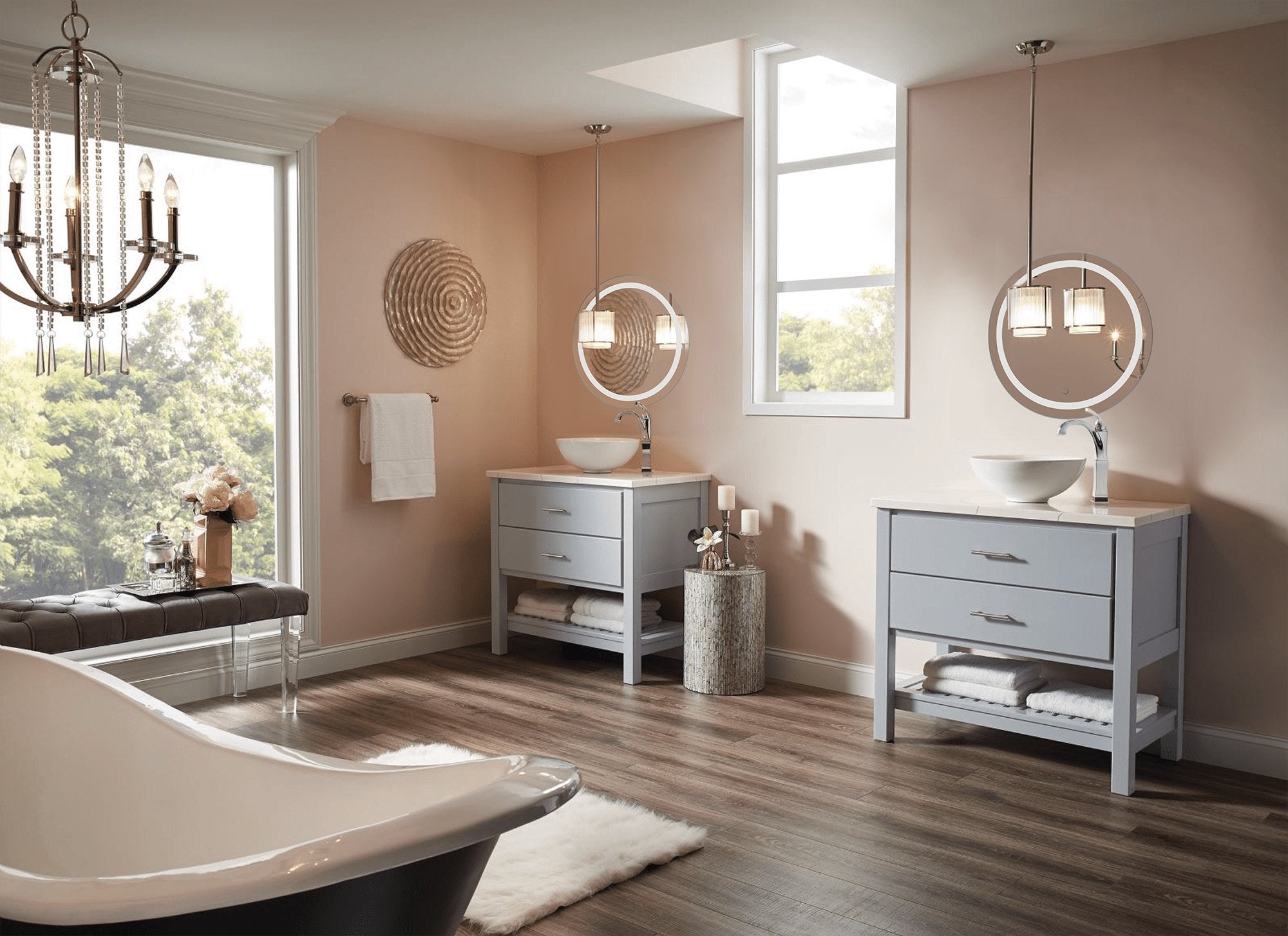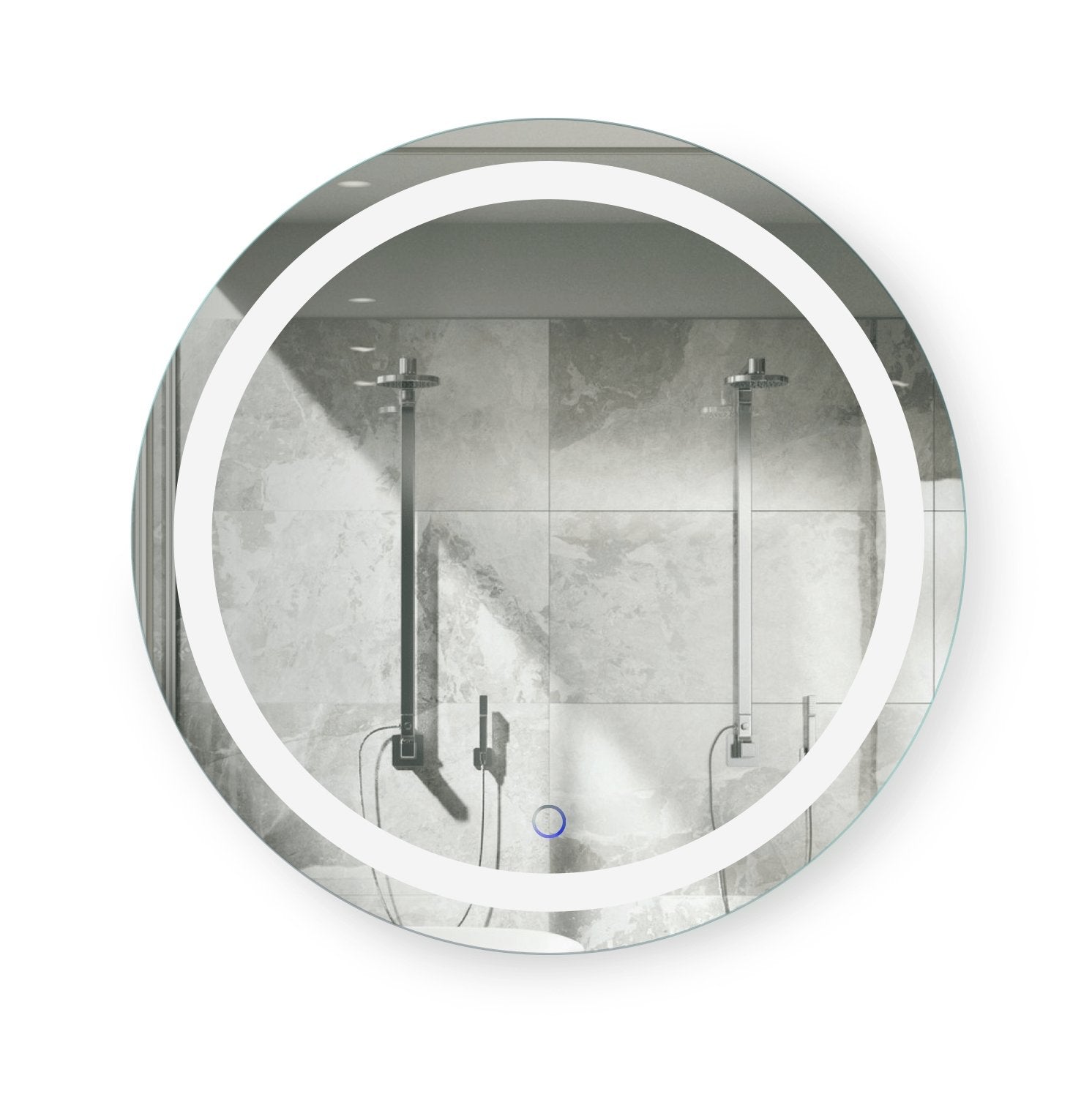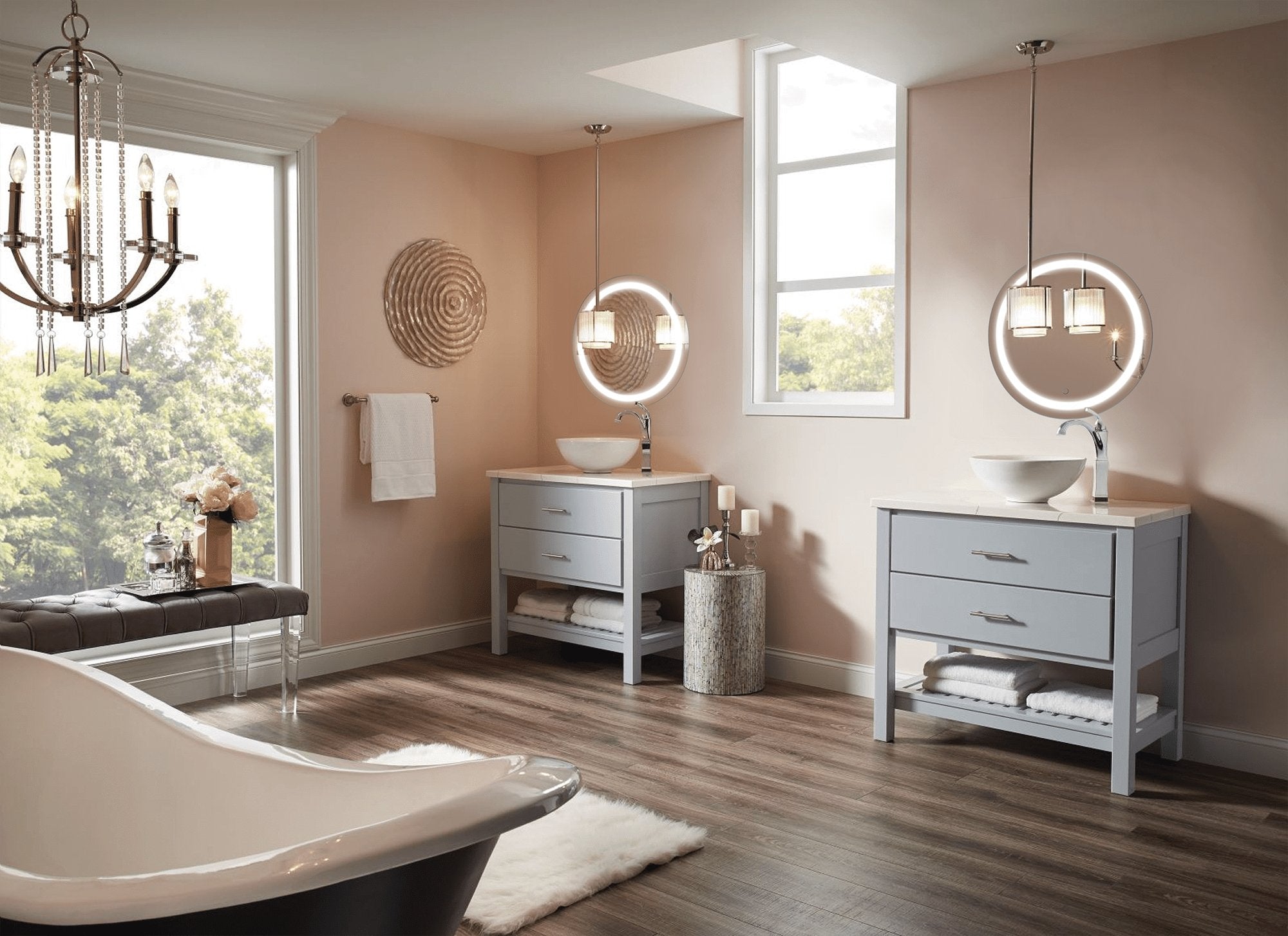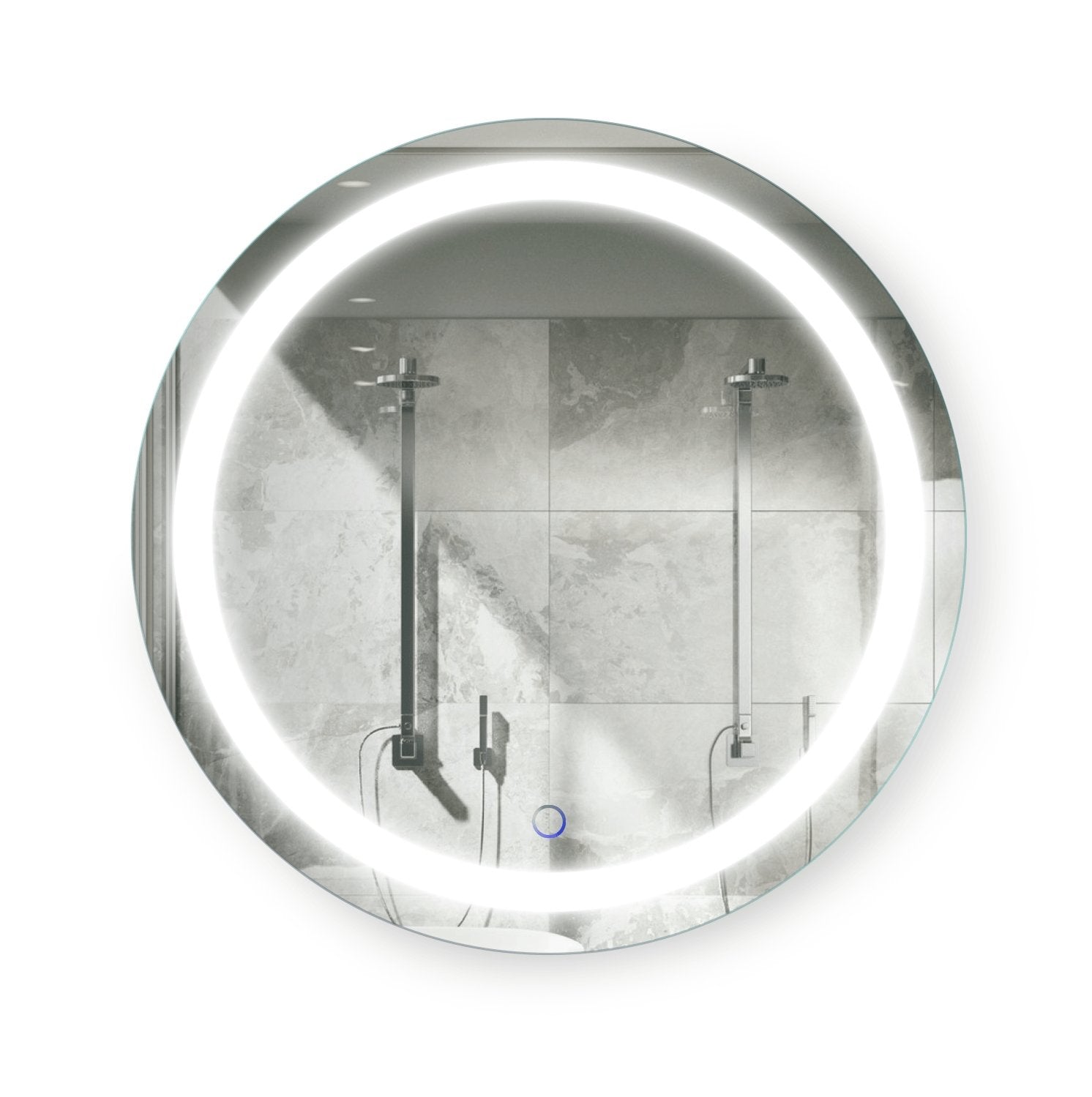 Icon Round 24" x 24" LED Bathroom Mirror w/ Dimmer & Defogger | Round Lighted Vanity Mirror - Molaix
The Icon bathroom mirror is a classic round wall mirror with clean lines and innovative LED lighting that make it a cutting-edge design choice for any powder room, master bath, or en suite. Hang the LED Illuminated wall mirror over your single or twin vanities as a focal point for any bathroom architecture.
The Icon Round LED mirror provides the direct, glare-free task lighting you need for dressing, shaving, or cosmetics. The Icon bathroom mirror's innovative defogger coils keep it crystal clear whenever you need it.
The Right Style and Size for Any Vanity
The Icon LED bathroom mirror fits bathroom decor that is either sleek and contemporary or luxurious and classic.
The bathroom mirror has eye-catching, integrated LED lighting with a framing profile that's a true conversation piece.
The 24 x 24-inch round mirror gives you ultimate versatility, since you can fit the styling of any powder room, full bath, or en suite.
The Icon LED mirror becomes a seamless part of your bathroom wall.
Environmentally Responsible
LED light source creates bright, energy-efficient illumination
Our long-lasting LED provides a lifetime of use (50,000 Hours)
Convenient features like the defogger and dimmer save time and energy
The Defogger: What Every Mirror Should Do
A safe, innovative heating-coil pad behind the Icon bathroom mirror keeps it free of condensation
The Icon bathroom mirror doesn't have to be wiped off, so you don't leave behind any streaks or swirls
The glass remains effortlessly clear and flawless
E-Z ON/OFF Sensor Dimmer & Cool Natural Light
Conveniently placed On/Off touch dimmer allows easy control of light levels to get that "just right" ambiance, mood and function
When you dim a light, you save up to 98% of energy
The LED light temperature is 6000 Kelvins, as bright as daylight—considered best for bathroom use
| E-Z ON/OFF SENSOR DIMMER For Perfect Light
| ENERGY SAVING LED LIGHTING | Provides 50,000 Hours of Functional Inviting Ambiance |
| PERFECT LIGHTING for Make Up and Hair - Shows Your True Colors
| We Use Only Top Grade SILVER BACKED GLASS
| DEFOGGER Keeps Mirror Clear And Free From Condensation |Now You Can See Your Reflection Clearly | FOG FREE!
Installation Videos
Feature Videos
---