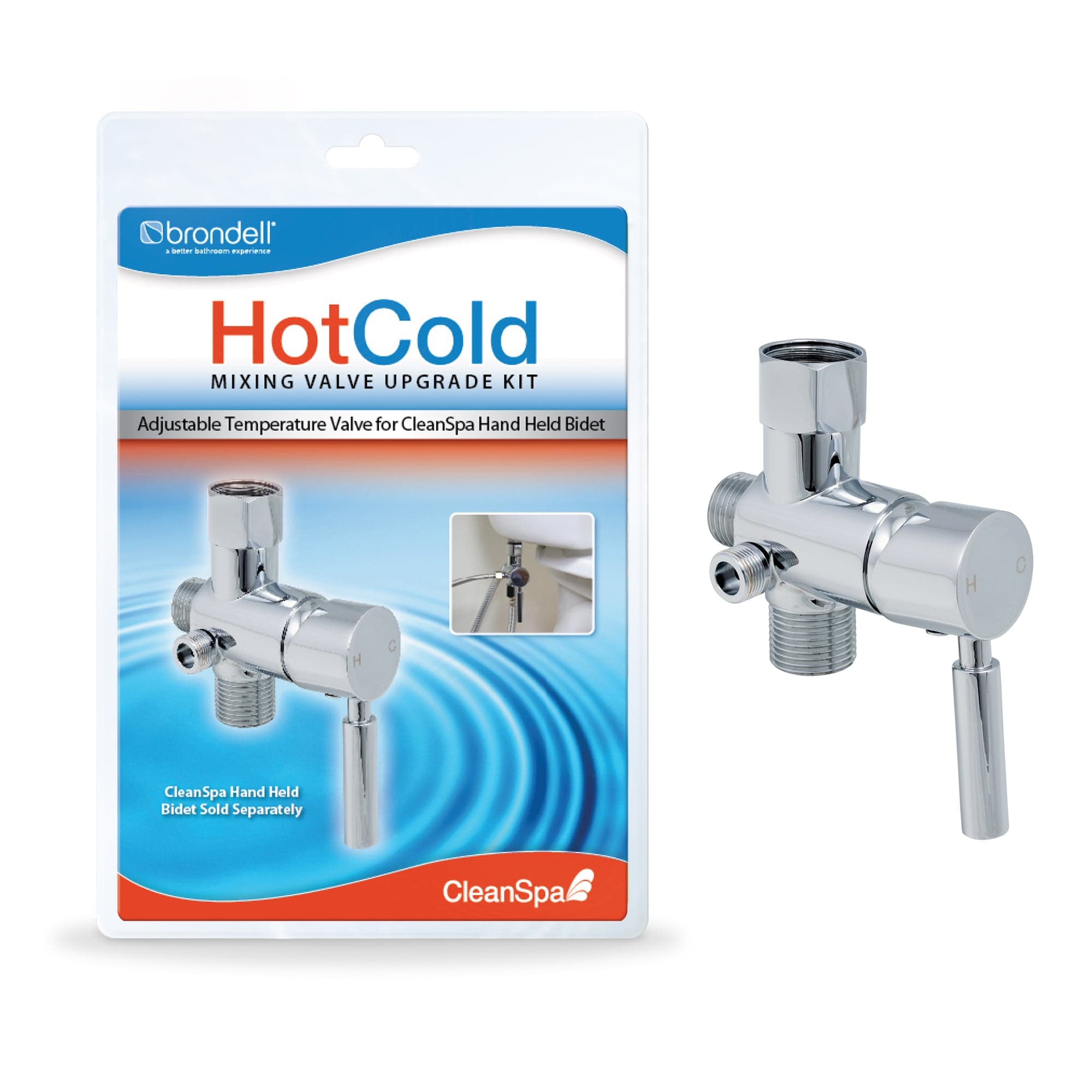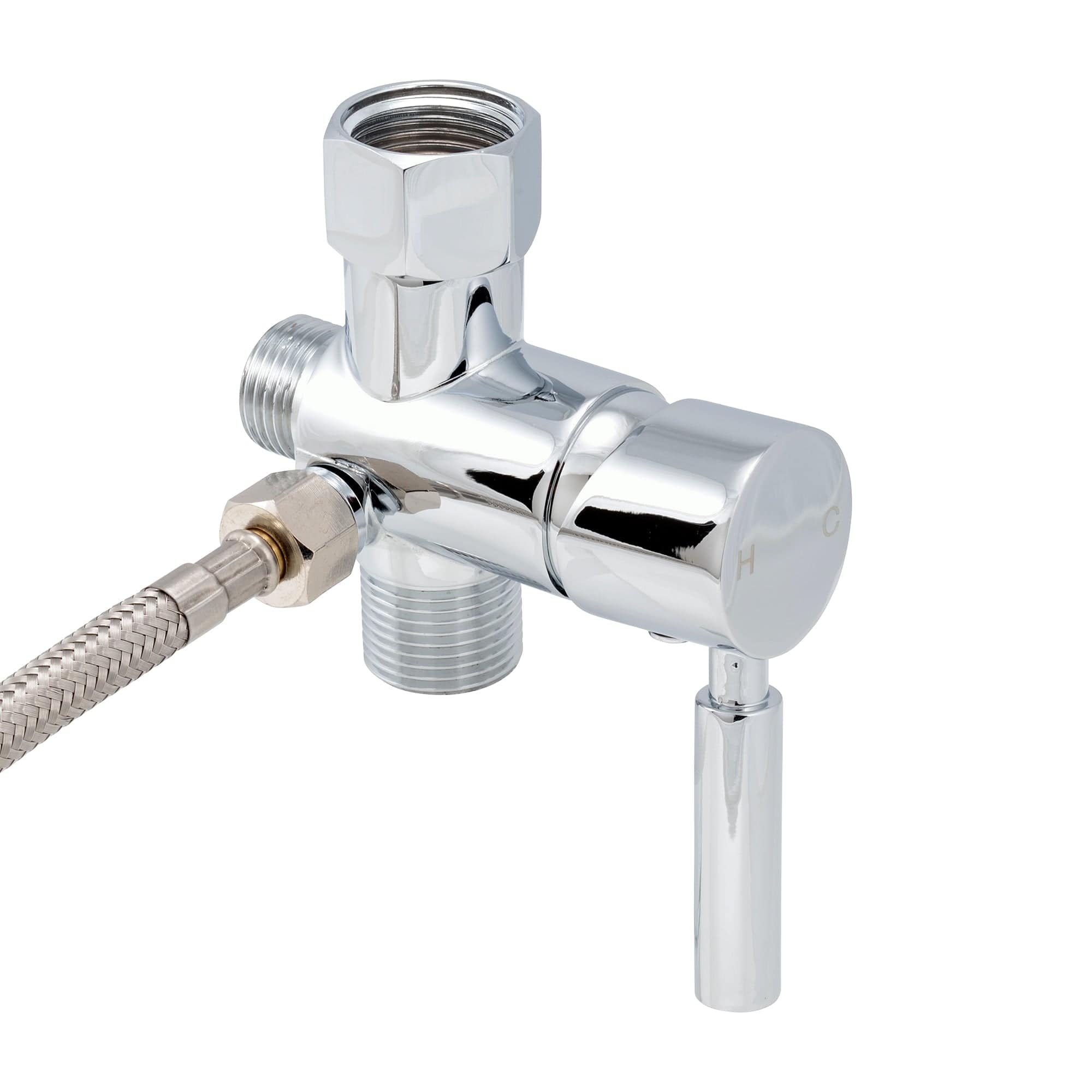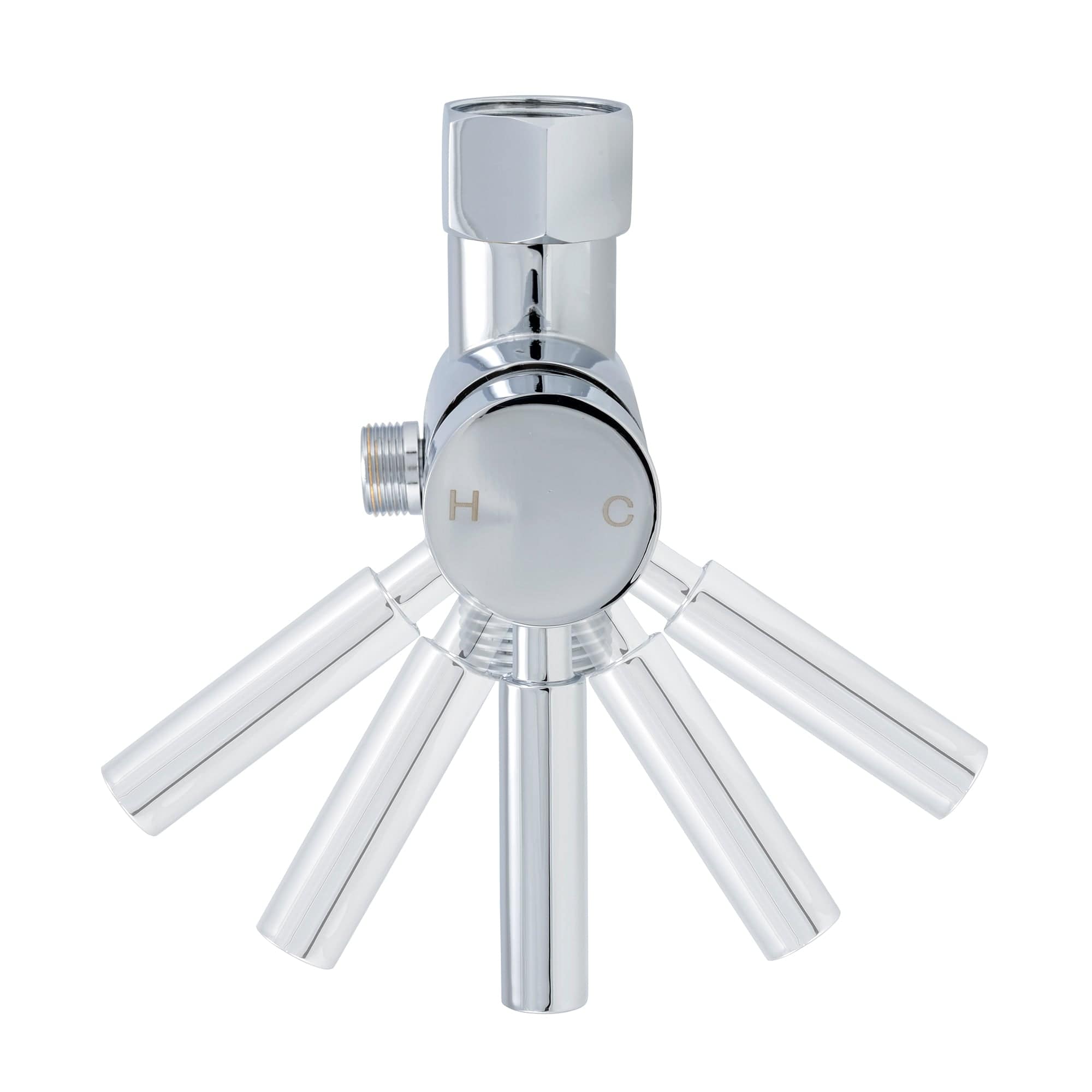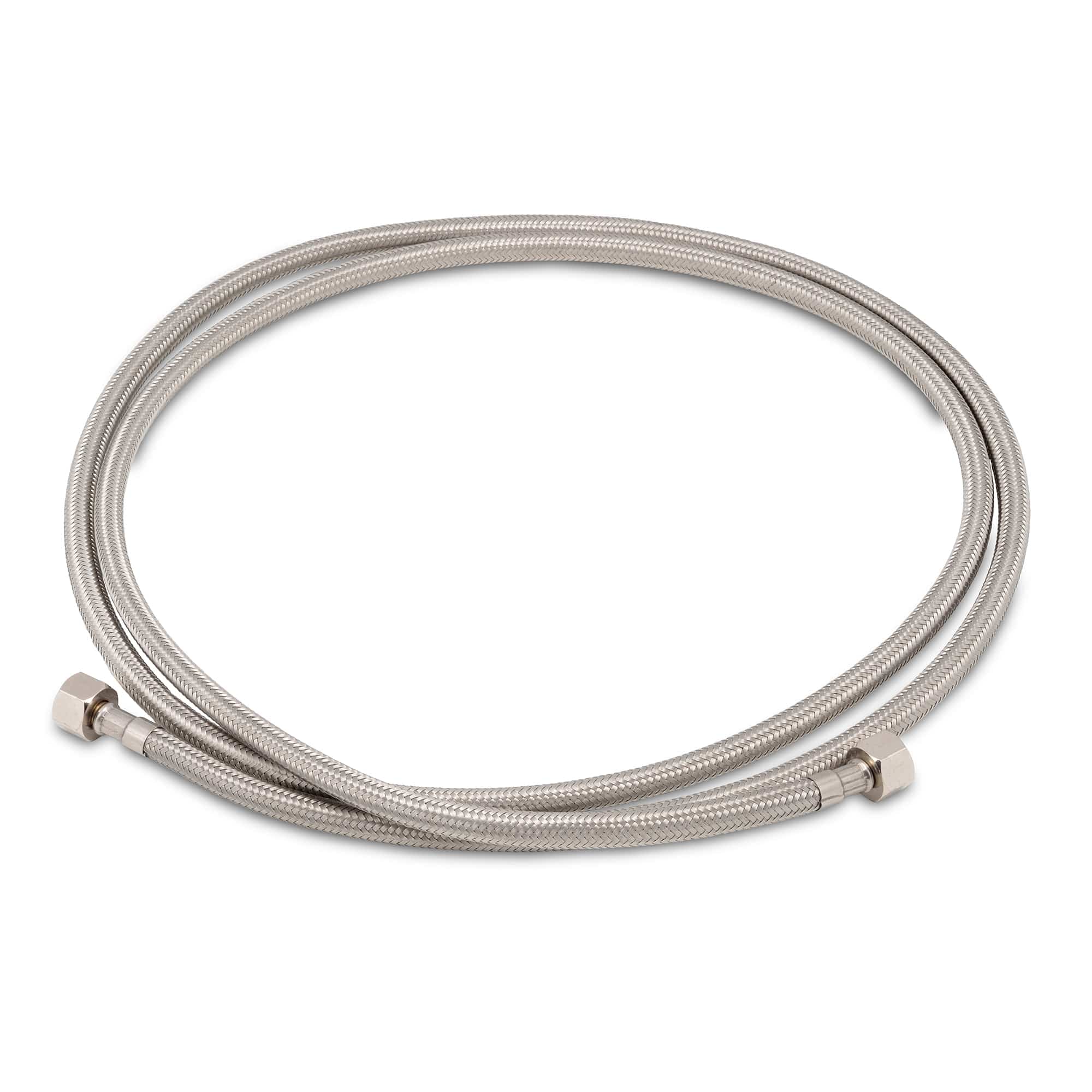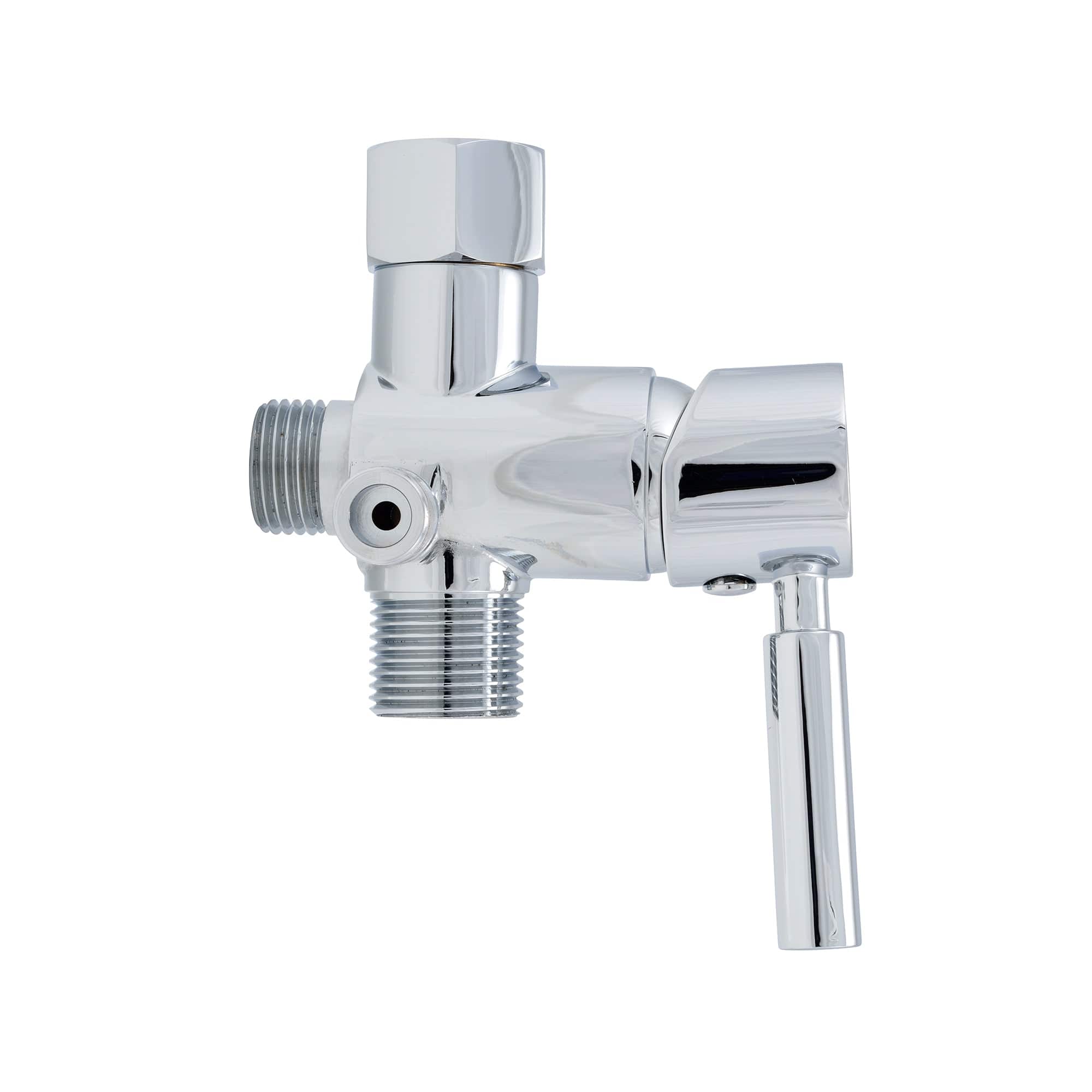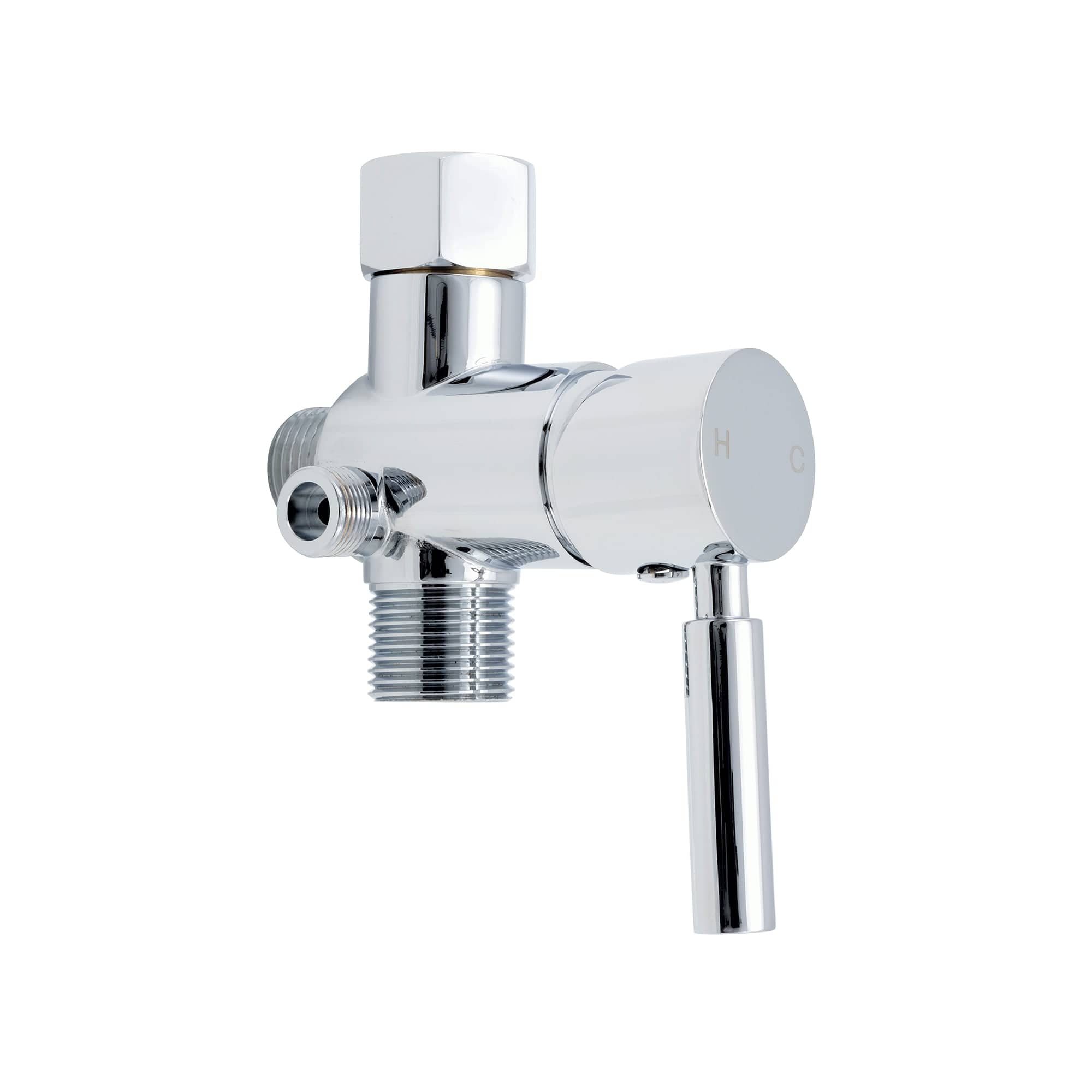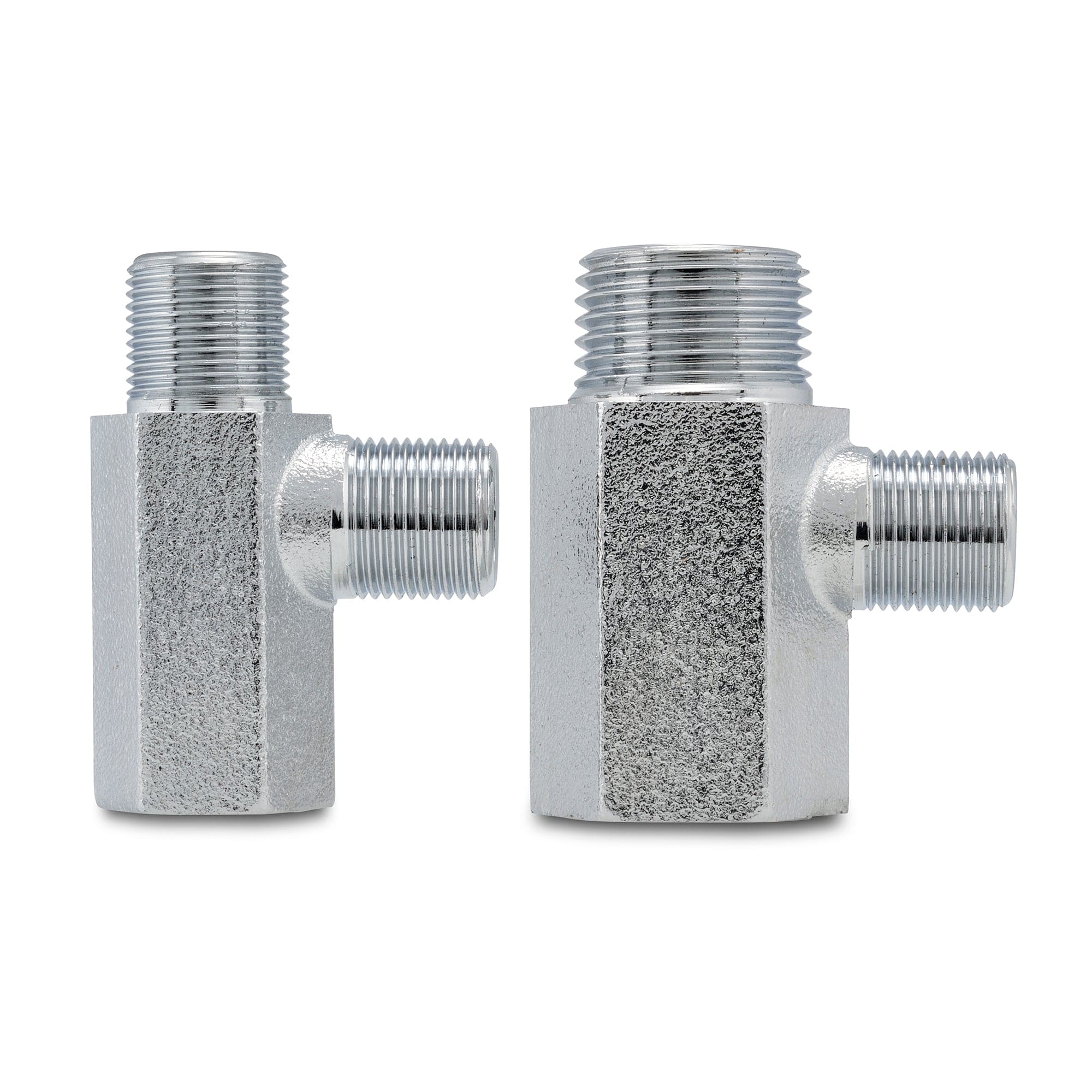 Hot/Cold Mixing Valve Upgrade Kit
Description
The Brondell HOT/COLD mixing valve upgrade kit quickly and easily upgrades your hand held bidet or shattaf sprayer to an adjustable warm water bidet for the utmost in comfort and hygiene.
The HOT/COLD mixing valve is compatible with all Brondell CleanSpa hand held bidet products as well as any hand held bidet sprayer system that utilizes a half inch hose connection.
The HOT/COLD mixing valve is a snap to install – usually requiring 15 minutes or less: simply connect the mixing valve to your toilet, connect the hot water T-valve and hose at your sink, and finally attach your existing hand held bidet sprayer to the mixing valve.
Everything you need for standard DIY installation is included. This is the easiest adjustable temperature bidet attachment mixing valve that can be self installed.
Features
Solid metal HOT/COLD adjustable temperature mixing valve
Water pressure control for spray adjustability
Brass core valve with water shutoff (advanced safety)
Includes braided metal hot water connection hose (78" in length, standard 3/8" connection)
Includes two hot water connection T-Valves: 3/8" and 1/2" size fit all standard connections
No electricity or batteries required
Easy installation - works with all toilet fixtures
All accessories included for standard installation (Hand Bidet sold separately)
One (1) year limited warranty
Additional Information
Warranty: 1 year limited
Product Size: One Size
Color/Finish: Silver
Series: Hot/Cold
Item Weight: 2.5lb
Item Dimension H*W*L: 2.5 Inch * 7.0 Inch * 10.5 Inch
---