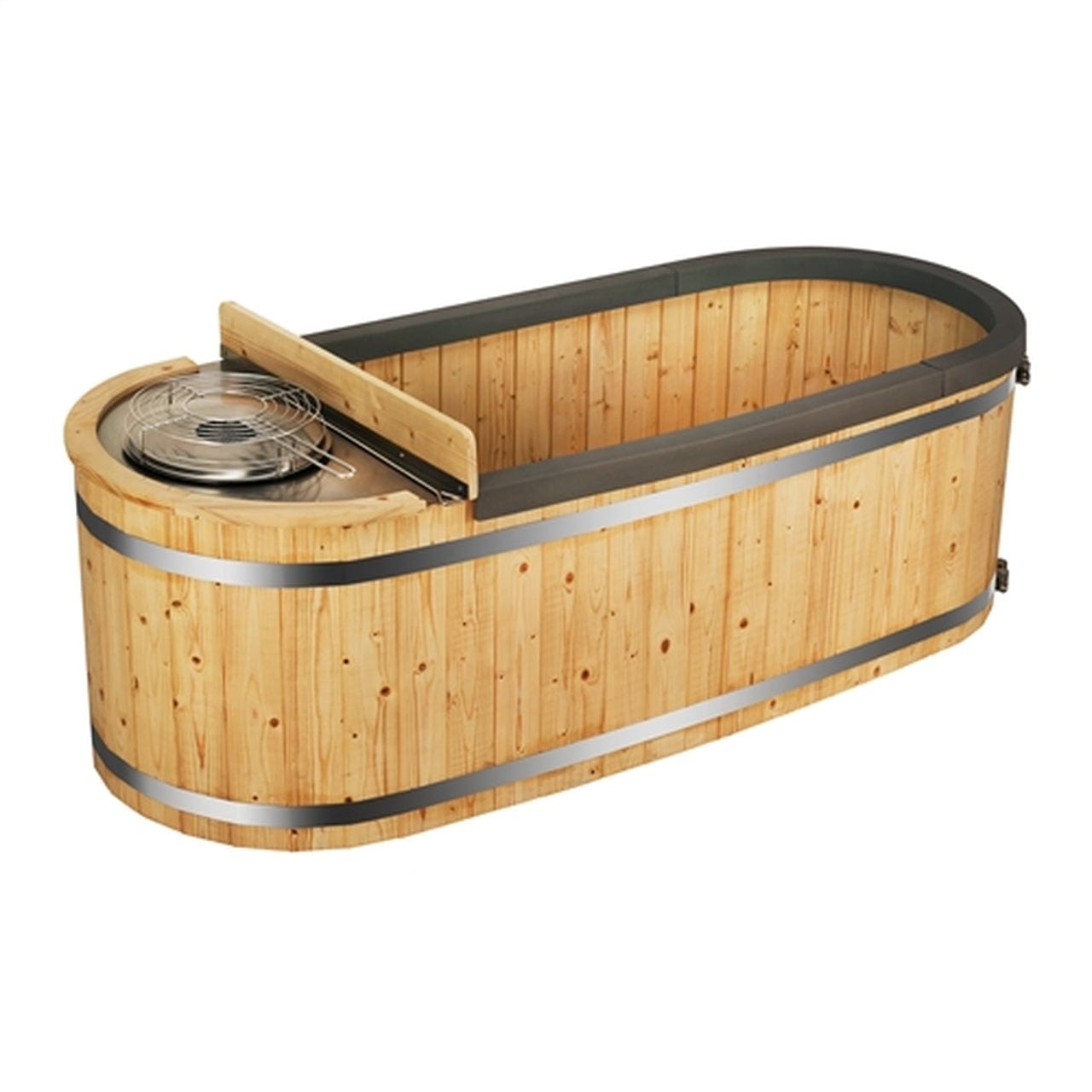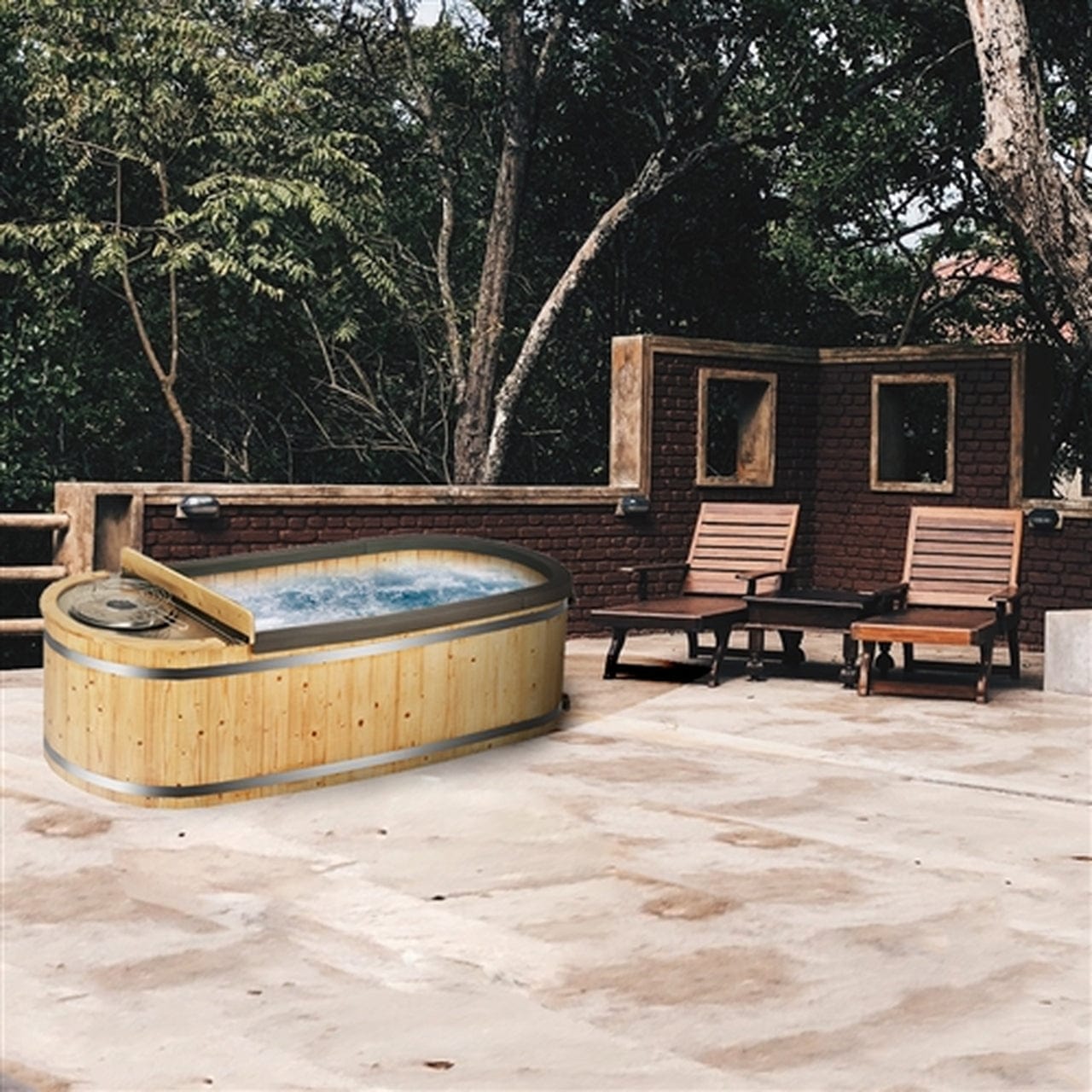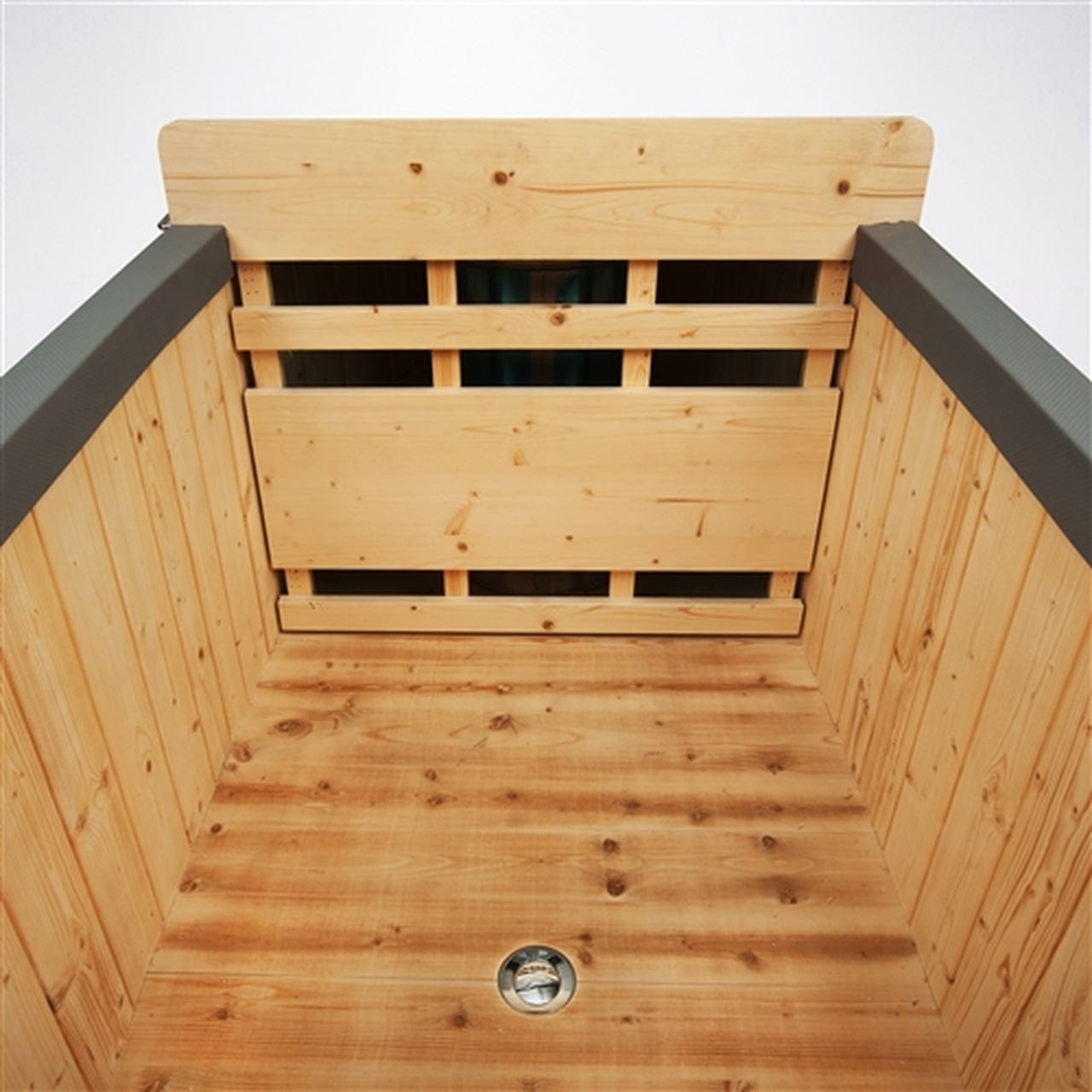 2 Person 132 Gallon Natural Pine Hot Tub with Charcoal Stove by Aleko
2 Person 132 Gallon Natural Pine Hot Tub with Charcoal Stove

SKU: HT2PIN-AP
---
The two-person natural pine hot tub with a charcoal stove from ALEKO is exquisite, multifunctional, and will turn any garden into a peaceful retreat. The visually appealing pine hot tub has a natural wood finish that fits existing decor perfectly. This tub is the ideal size for two individuals to thoroughly immerse themselves in a soothing spa experience, with an astounding 132-gallon capacity.


Although it takes five to six hours for this charcoal-heated hot tub to heat up, the clever design makes sure that no energy is lost. Heat retention between applications is further ensured by the provided cover. This hot tub is known as "The Corn Tub" because you can use the attached charcoal fire to cook a dinner outside for two people while the water heats to your preferred temperature. This is great for grilling or steaming vegetables. Our combustion improvement innovation, which holds fuel under the charcoal to provide an easy flame and a below-the-charcoal air intake vent, makes lighting the stove charcoal easier. The ash catcher below, which can be emptied after you're done, makes cleanup equally simple.


With this reasonably priced, robust, and useful personal backyard spa, you can relax and have fun whenever it's convenient for you.

FEATURES:
ALEKO Two-Person Hot Tub with Charcoal Stove


Features: Natural rustic aesthetic, lightweight and easy to move, affordable price point, convenient stove attachment to cook food during the heating process


Heating time varies depending on the temperature of the water used to fill the tub; heats 1-3 degrees F/h


Includes Hot Tub Cover to help retain heat in between uses


Water Capacity: 132 gallons / Person Capacity: 2 people


Dimensions: 76 x 31 x 28 inches


Material: Natural Pine Wood
---